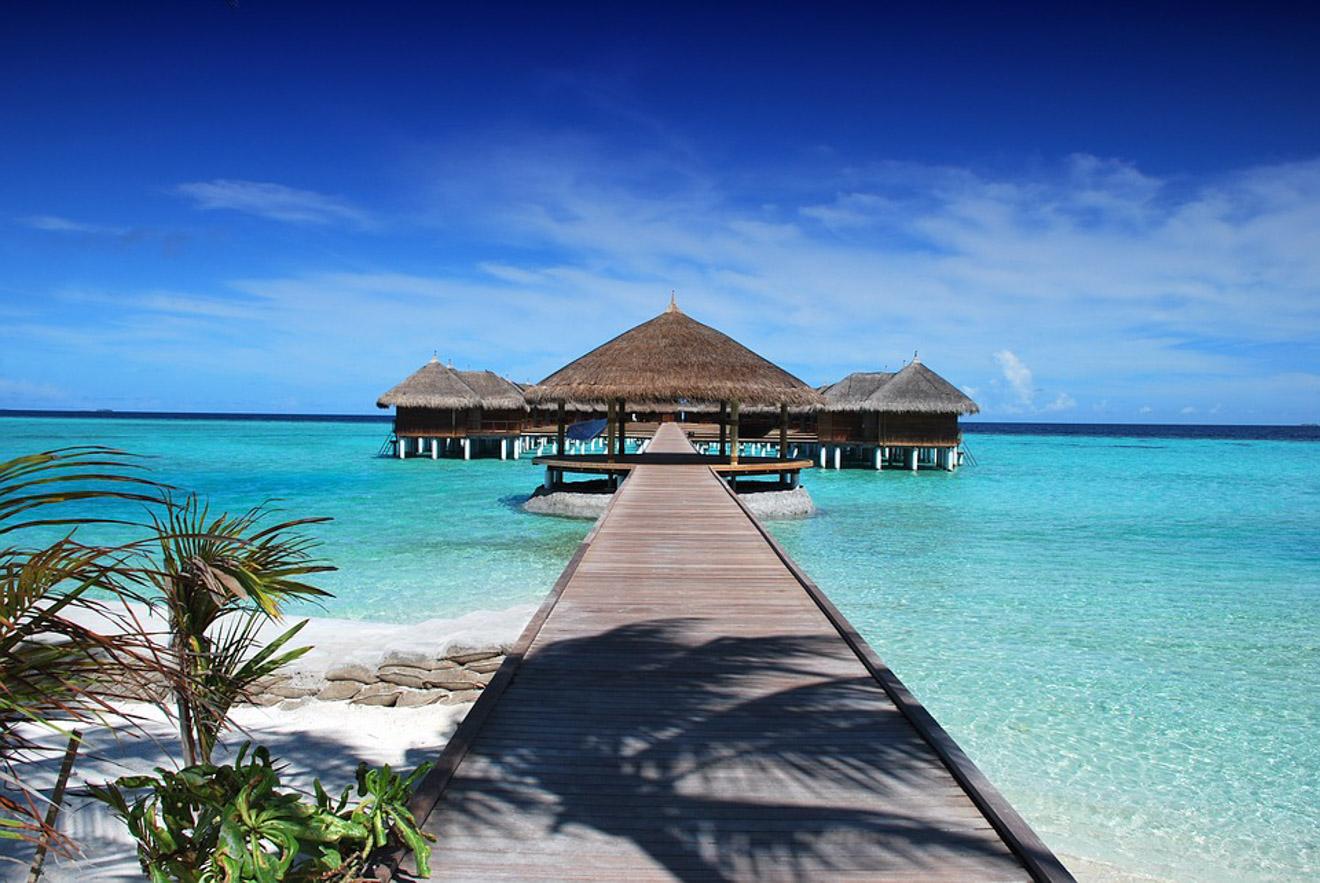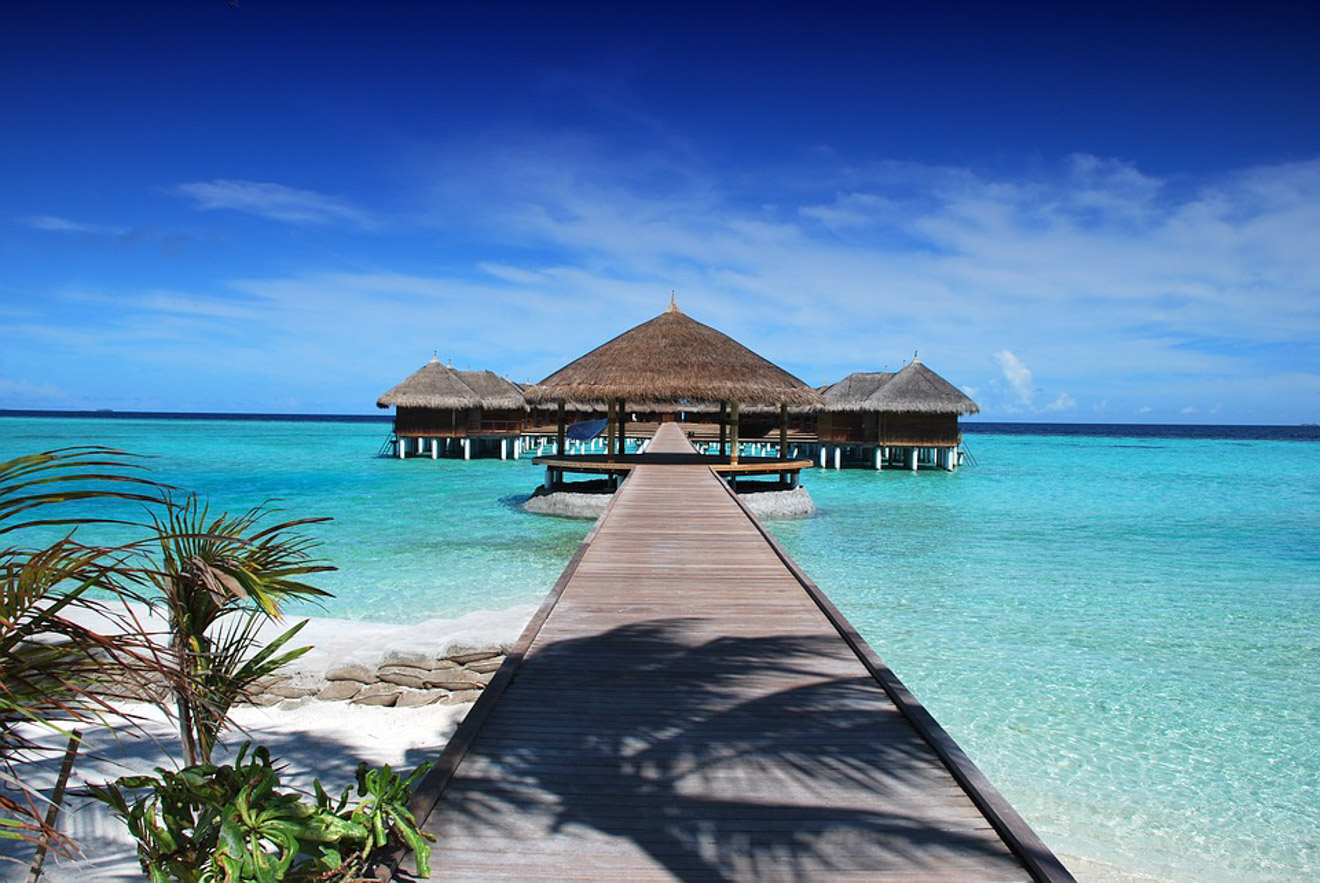 Maldives is a tiny country that consists of paradise-looking islands spread all over the Indian Ocean just south of India and Sri Lanka. That is pretty much everything I knew about the Maldives before visiting.
If you are thinking of a vacation in the Maldives, or you are just curious, then read on!
Here are some things that I wish I knew before visiting the country along with some interesting statistical facts about the Maldives:
1. Don't wait for your honeymoon to visit!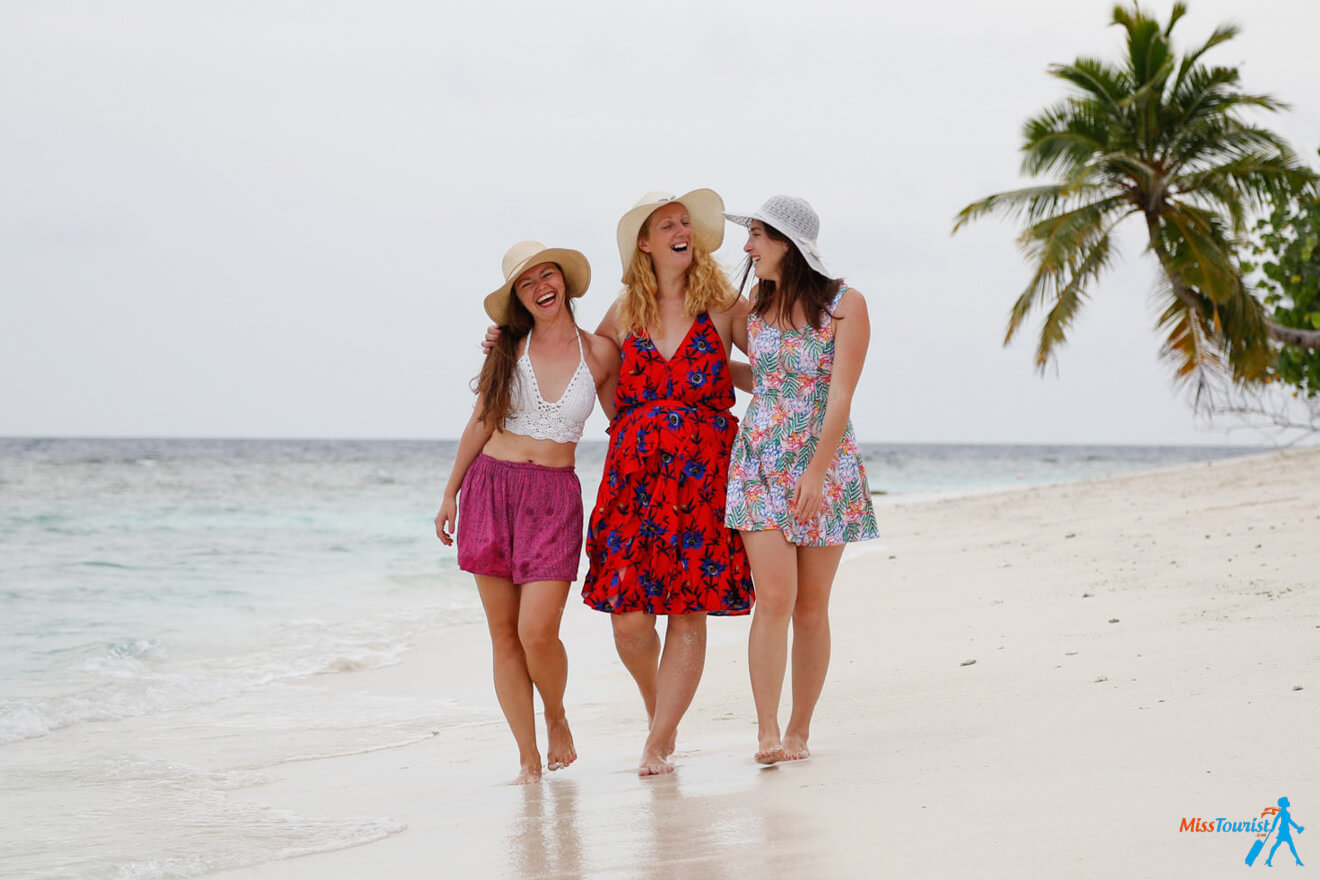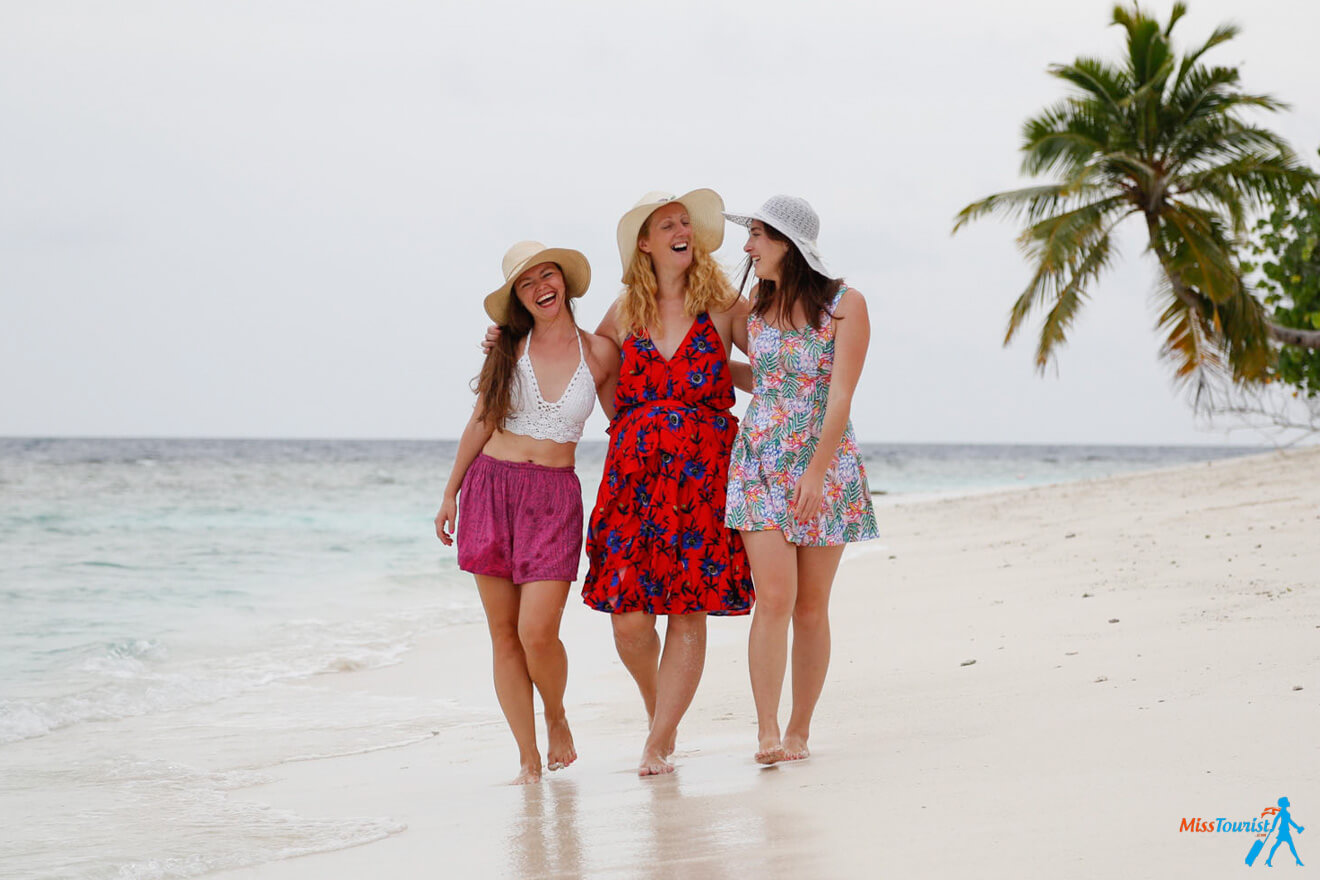 You do not need to wait for your honeymoon and you don't even need a girlfriend of a boyfriend to enjoy the Maldives!
Believe it or not, Maldives is a destination not only for honeymooners but for everyone, really. You will find there an endless list of activities that you can try regardless of age and interests and, most importantly, you will never get bored!
In fact, I have written a post about 7 best excursions you have to do in the Maldives.
I have traveled the Maldives with a group of friends and we had a blast!!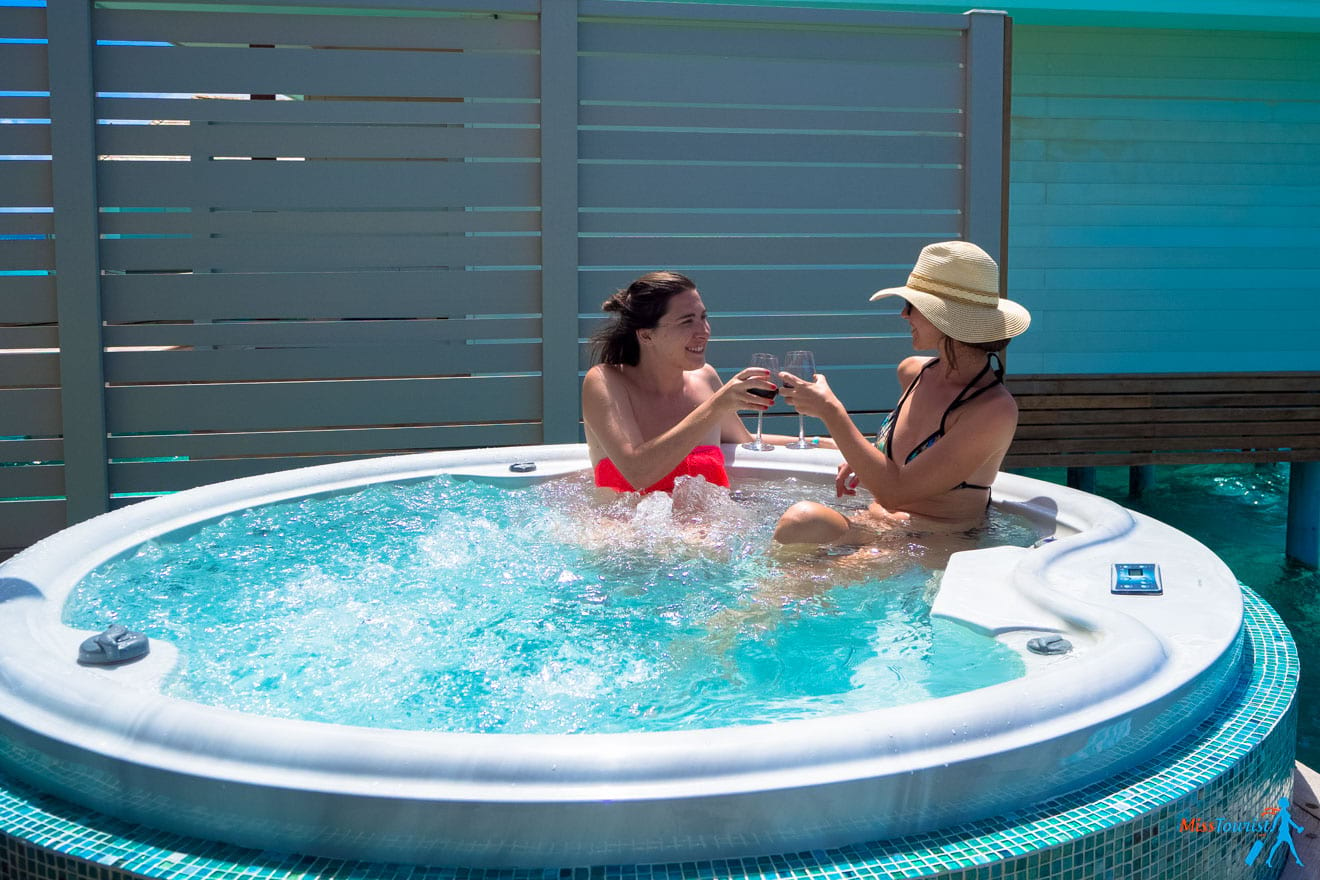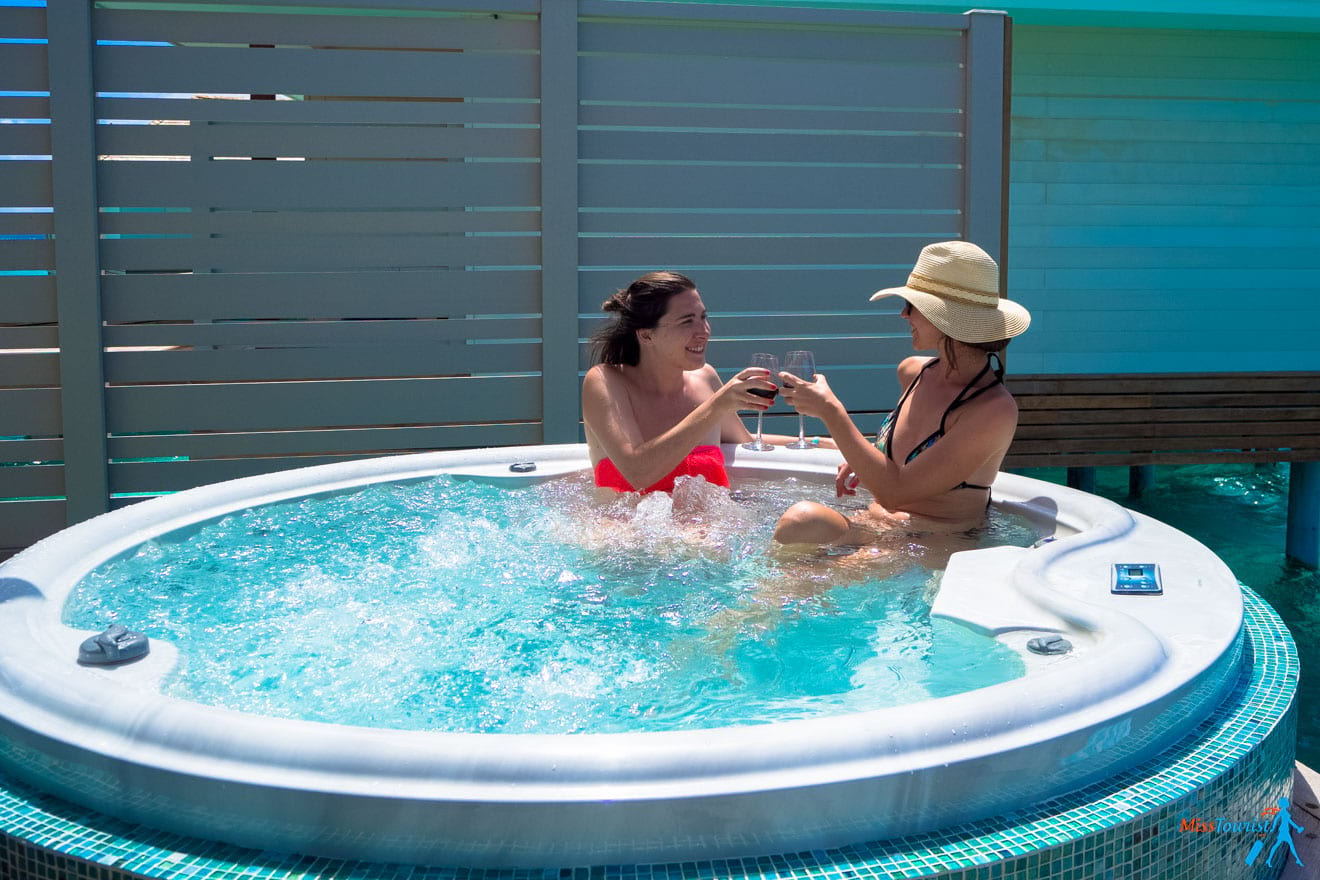 Along the tourists, we have seen there maaaaany families, people celebrating their bachelorette parties and more. But heck, you can even go in the Maldives by yourself!
If you go to the right place, you should expect to meet a lot of new people. You can find my recommendations for the right resorts here:
2. Maldives is not only for the rich and famous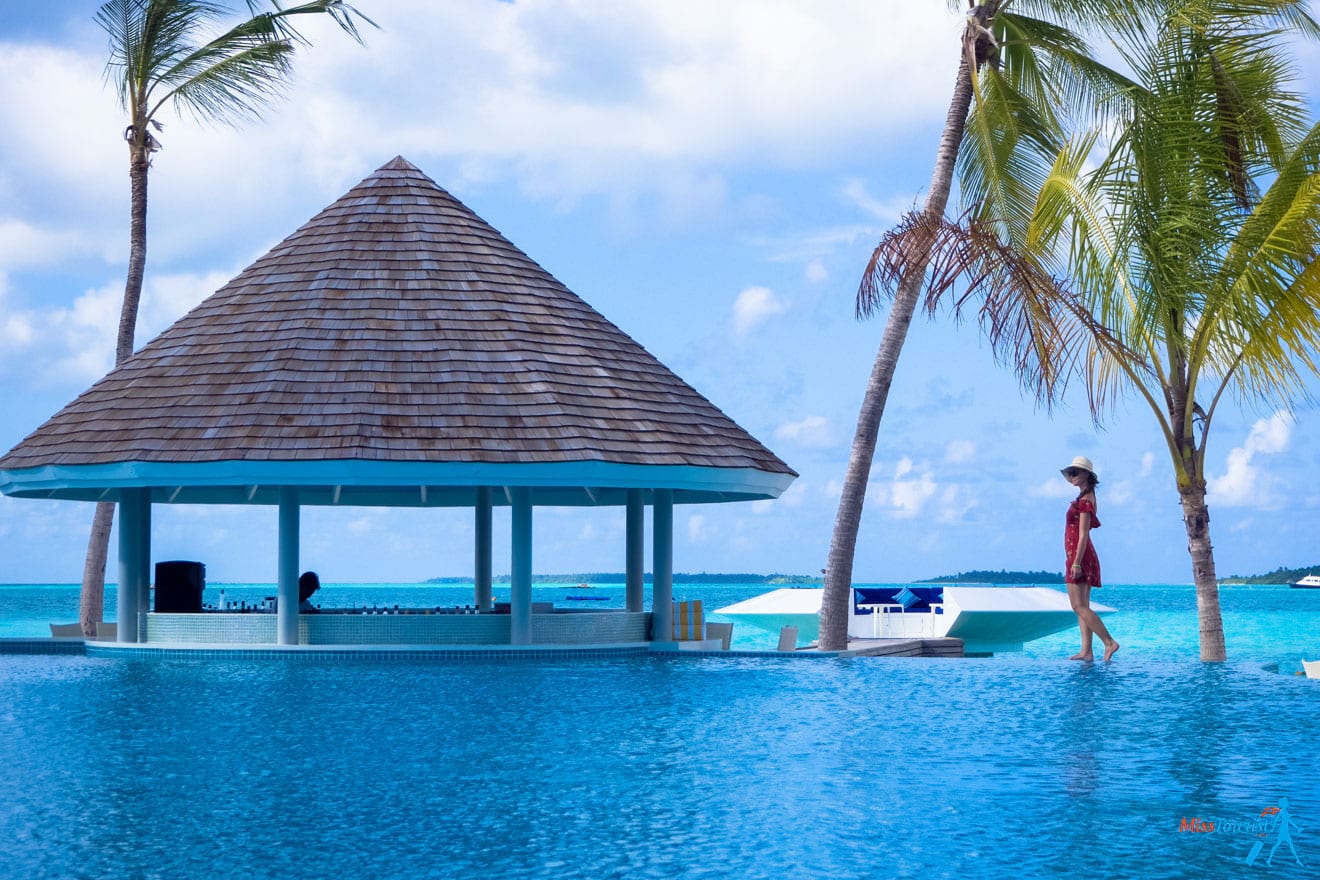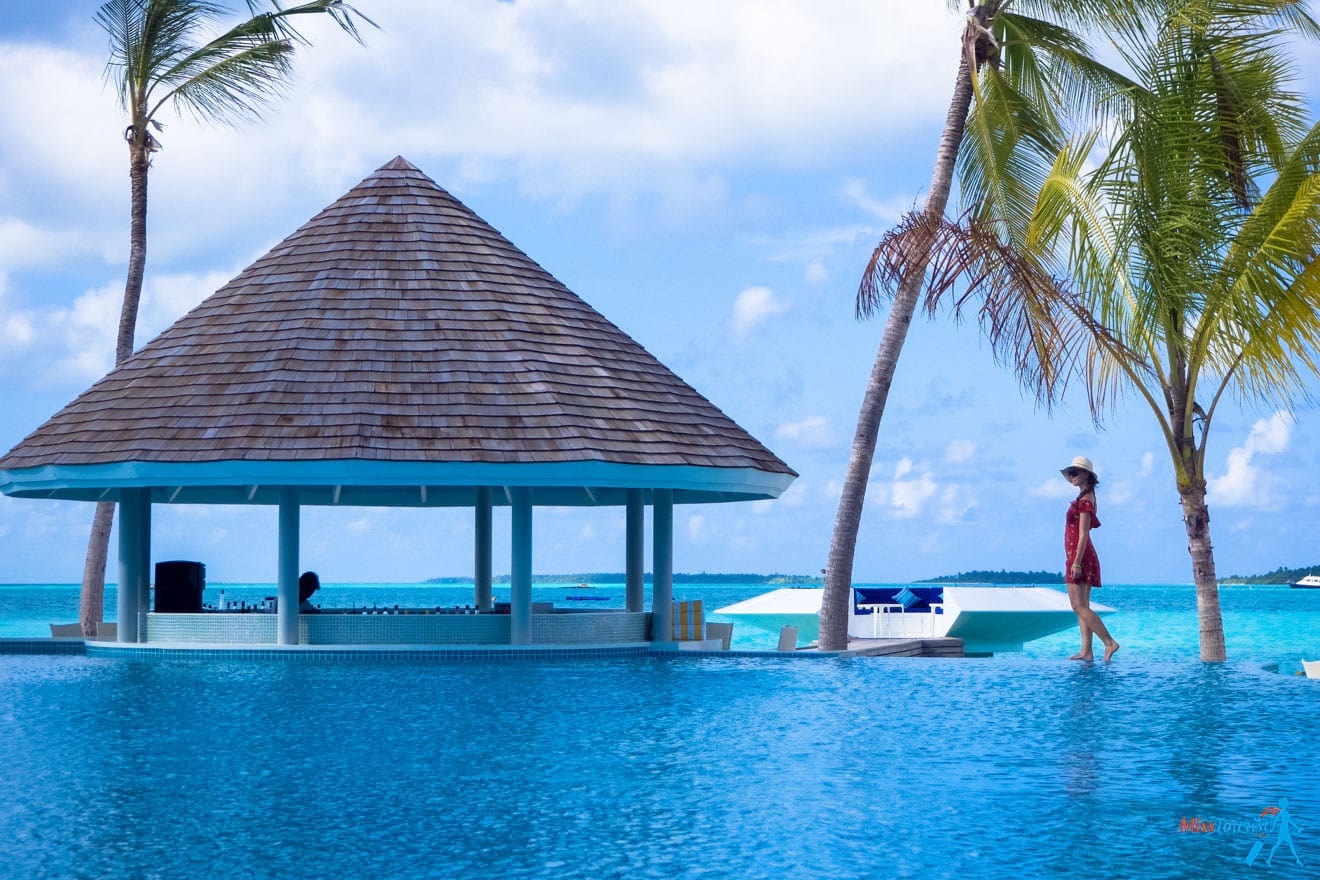 Me, and maybe you too, when we think of Maldives, we imagine something so luxurious that is absolutely unreachable to a normal person. A dream that will never come true, a place you will probably never visit in this life.
Did I guess it right? Well, at least this is how I imagined the Maldives before I visited…
It is partially true though, I won't deny that you will not find a 5$ per night accommodation there, like in Thailand or Bali, but it is definitely way more affordable than you might think!
Starting at $200 – $250 US a night you can treat yourself with a very nice bungalow in a luxury resort on a private island. Be sure to book in advance though!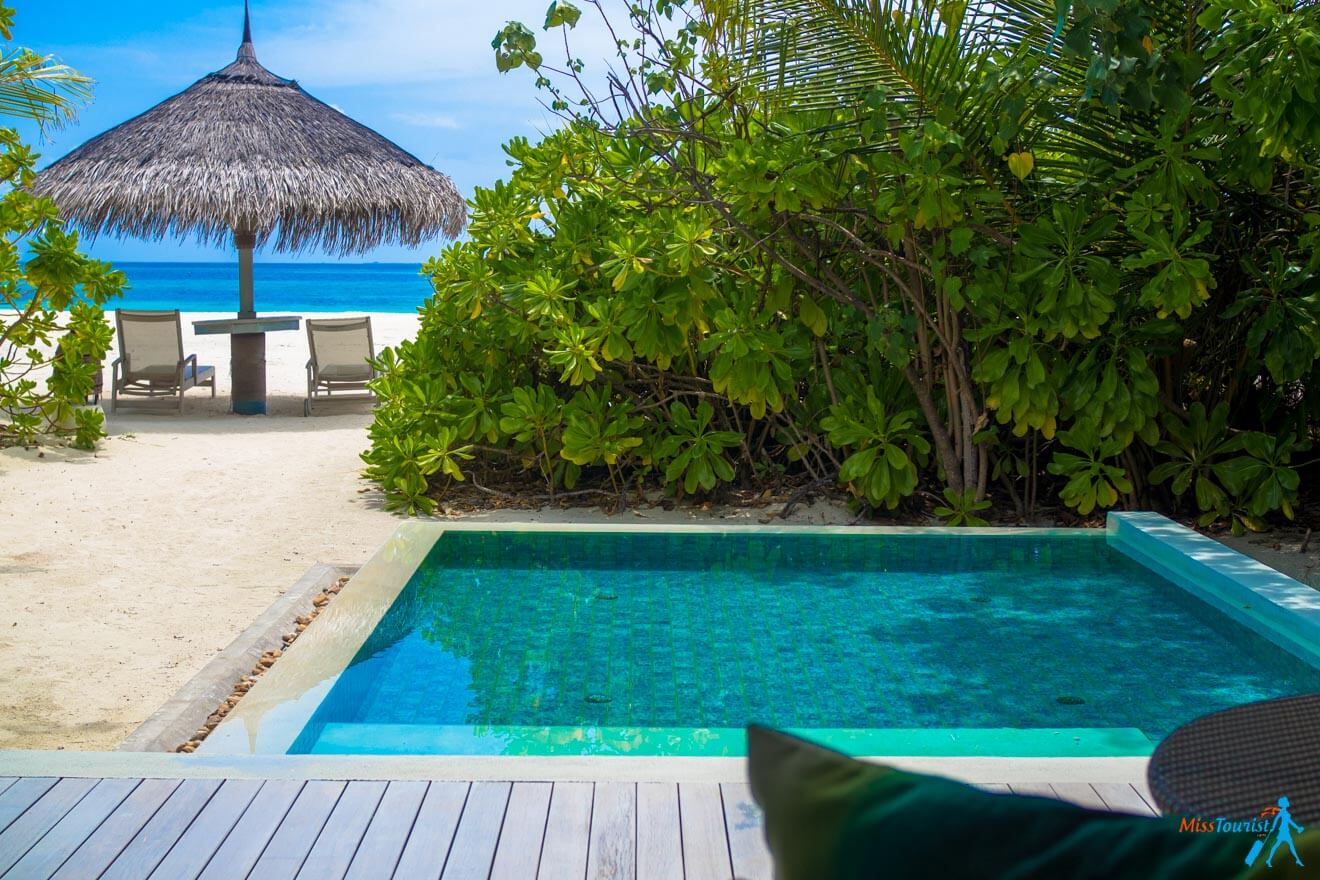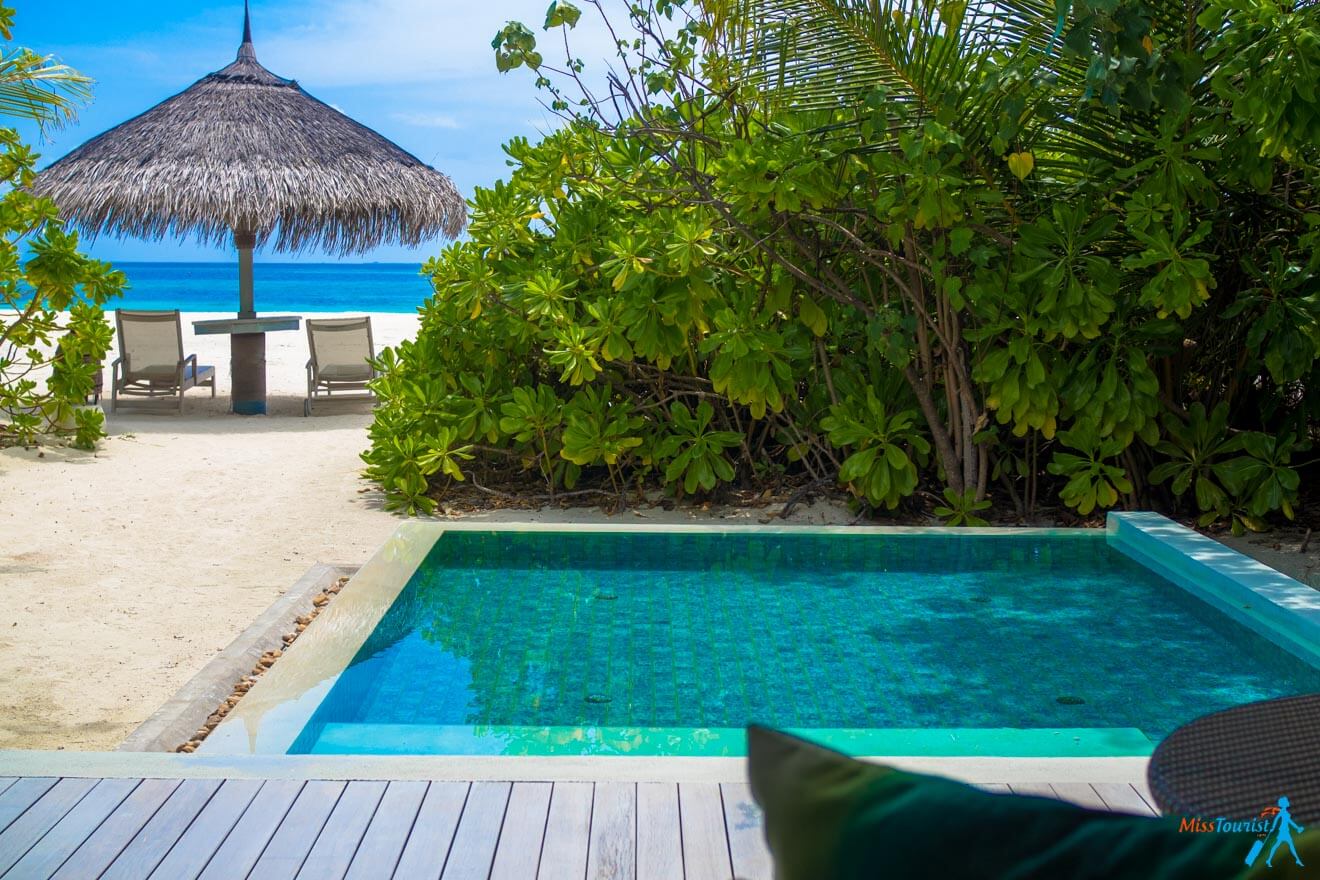 A minimum price for an all-famous water villa will start at about $450 US for 2 people with breakfast included. Not thousands, right?
For an average European or a North American, this can be done once in a lifetime, can't it? And believe me – this is an experience that's worth every penny!!
If this is still a bit too expensive for you then no worries, there is a solution! It may not be a water villa, but you can stay on a local island in a guesthouse. But hey, you know what? The sea has the same blue color everywhere in the Maldives!
Guesthouses on local islands start from around $50 to $100 US per night.
This is also not that budget-ish, I agree, but think about this: at your regular hotel in, let's say, the middle of nowhere in USA or Australia, a simple room will cost you about $200 US.
Can this be compared to the beauty of the Maldives? I doubt so.
3. Alcohol is only allowed on resort islands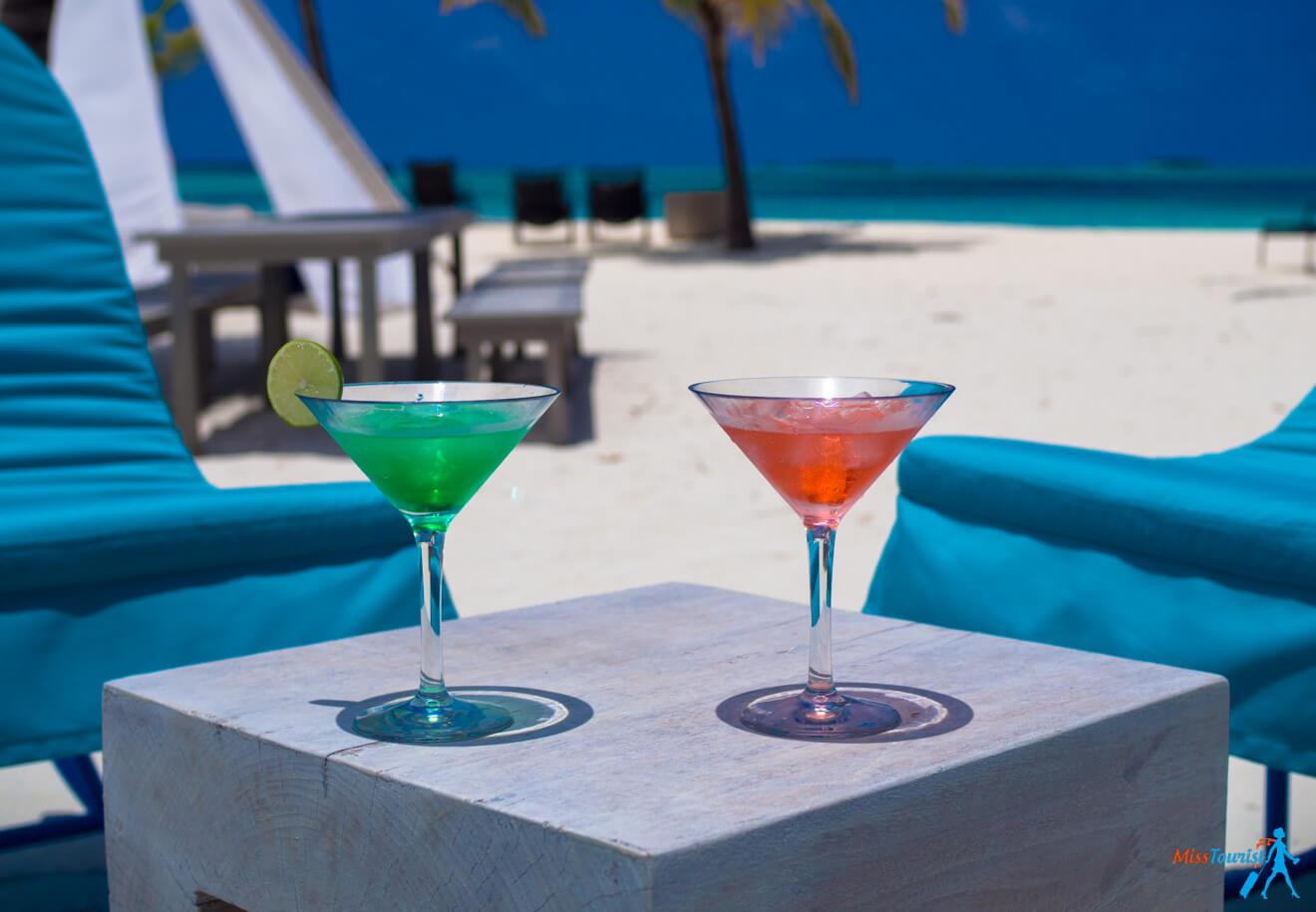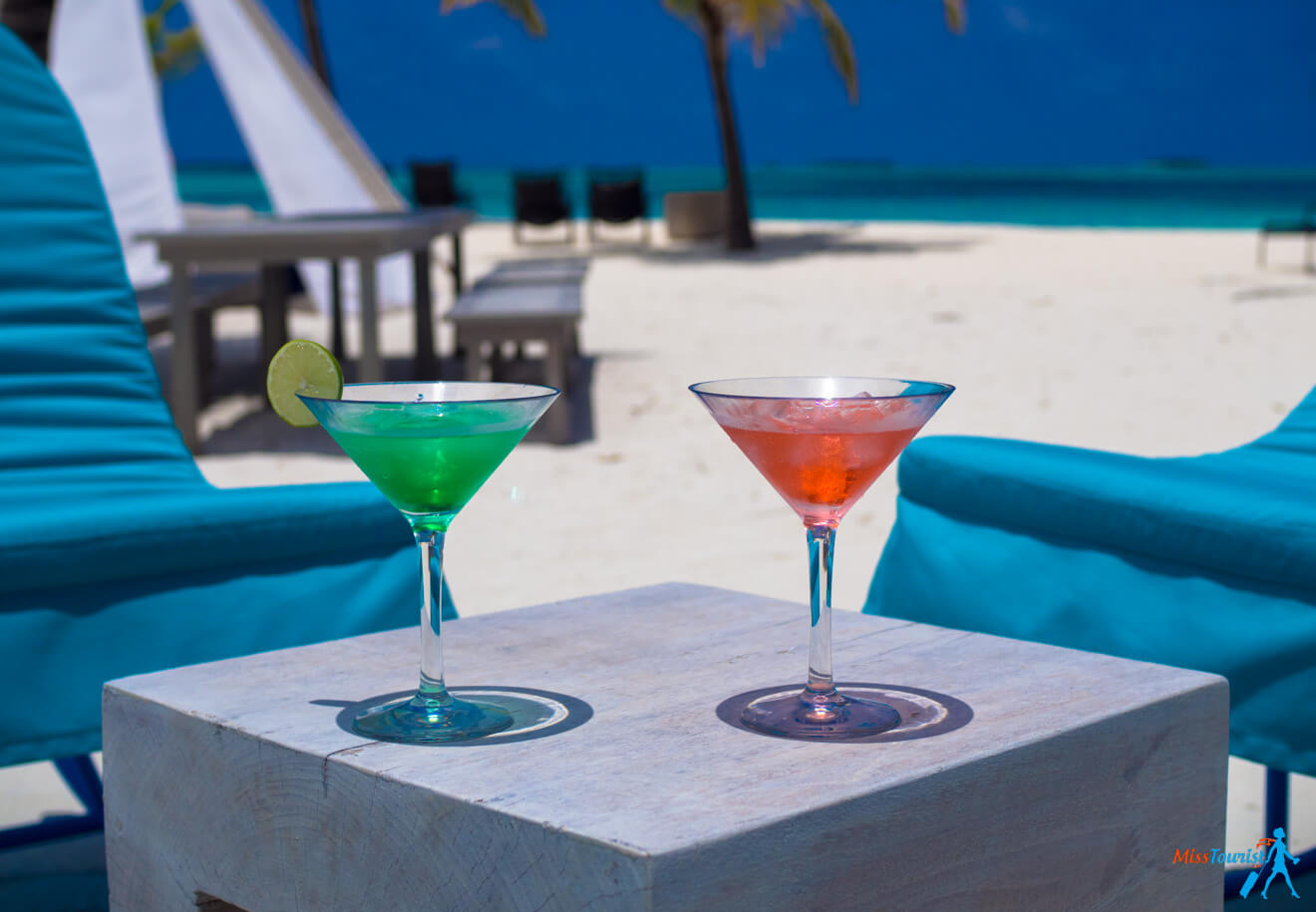 It might come as a surprise to some travelers, but alcohol is banned on all local islands.
Maldives is a Muslim country, so the locals do not drink, nor sell alcohol.
If you are staying on a local island, not a resort, you can just enjoy this holiday sober.
However, there is a walk around to this rule on some local islands. For example, Maafushi has a genius solution to this problem – they have an offshore stationed boat with a complimentary transfer. There, you can drink alcohol with no problems! That is not land, so, technically, it's perfectly okay! 🙂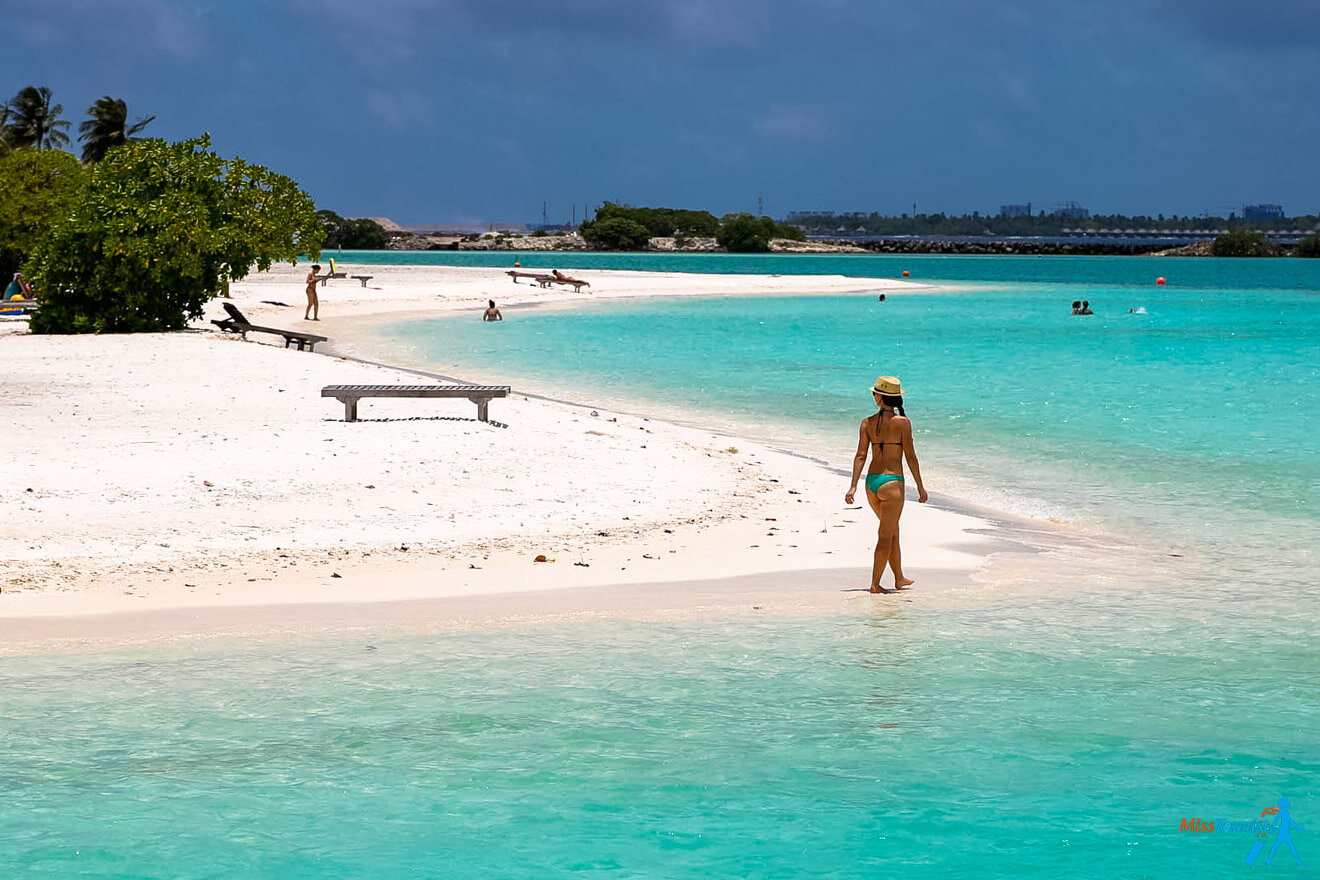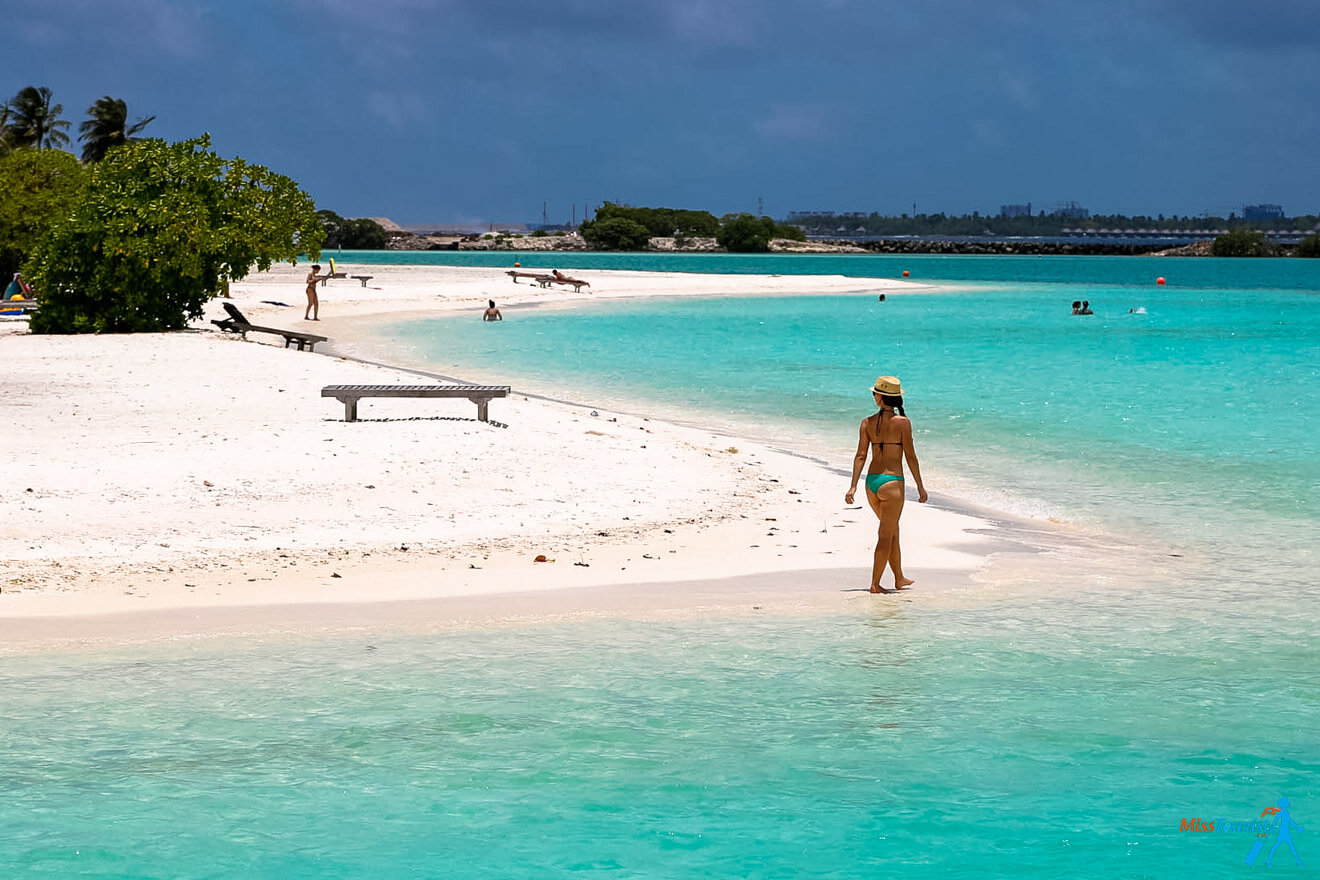 Similar restrictions apply to your bikini and other open clothes if you are staying on a local island. Try to dress modestly and respect the local traditions. You will usually find special "bikini zones", where you can swim in an open swimming suit, but you should be dressed in a conservative way (long dress and a scarf to cover your shoulders) when passing through the village to get there.
This, of course, does not apply to those staying in a resort island; you can wear whatever you want there!
4. You can travel to the Maldives on a budget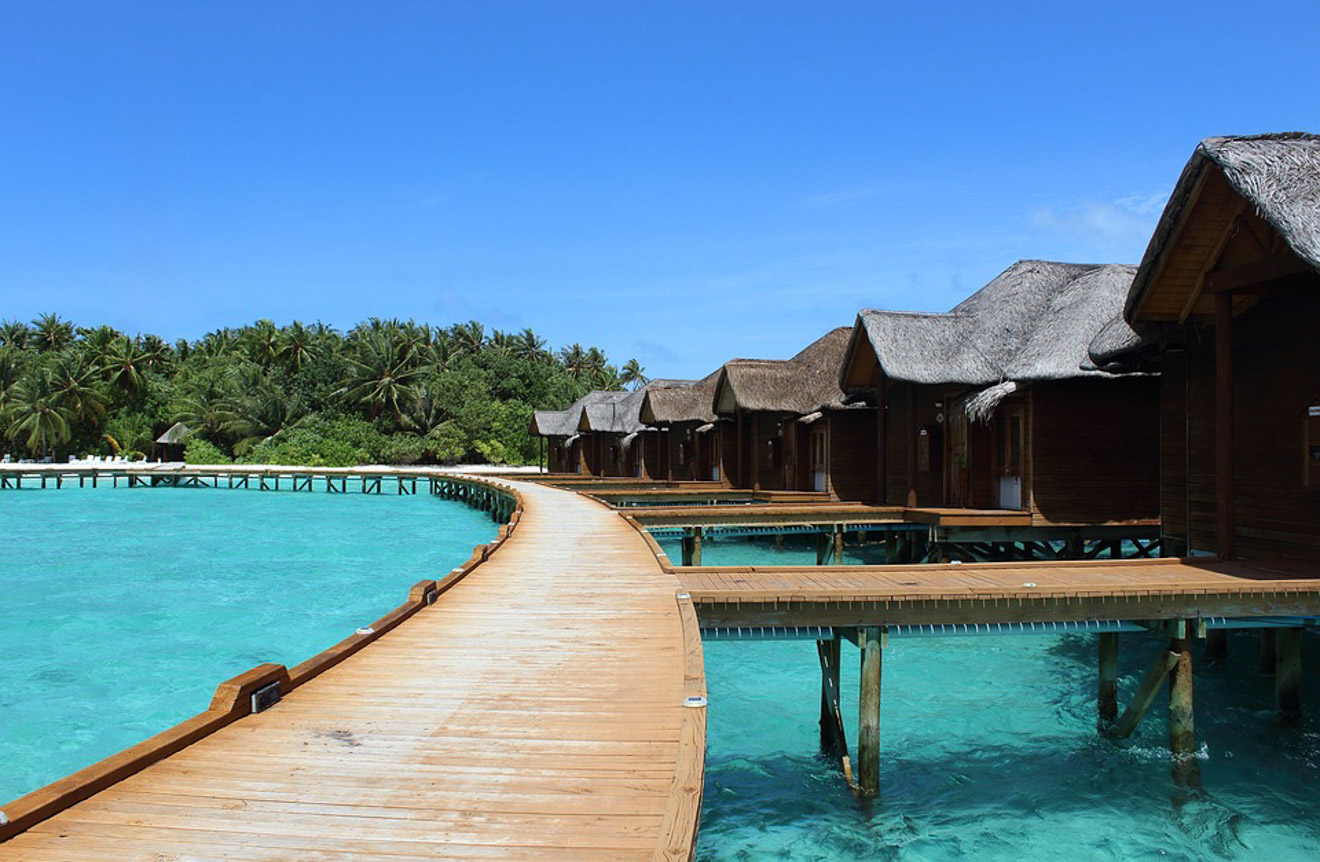 With tourism gaining traction in the Maldives, accommodation options are becoming more affordable. I am not talking about those overwater private island villas, as those properties will probably always be expensive.
What I'm talking about are the local guest houses.
A flight to Maldives can be dirt-cheap if you are already in Asia (check prices from Singapore, Kuala Lumpur and Colombo) and it's becoming more and more affordable to fly there from Europe and North America too, especially if you catch some crazy promos!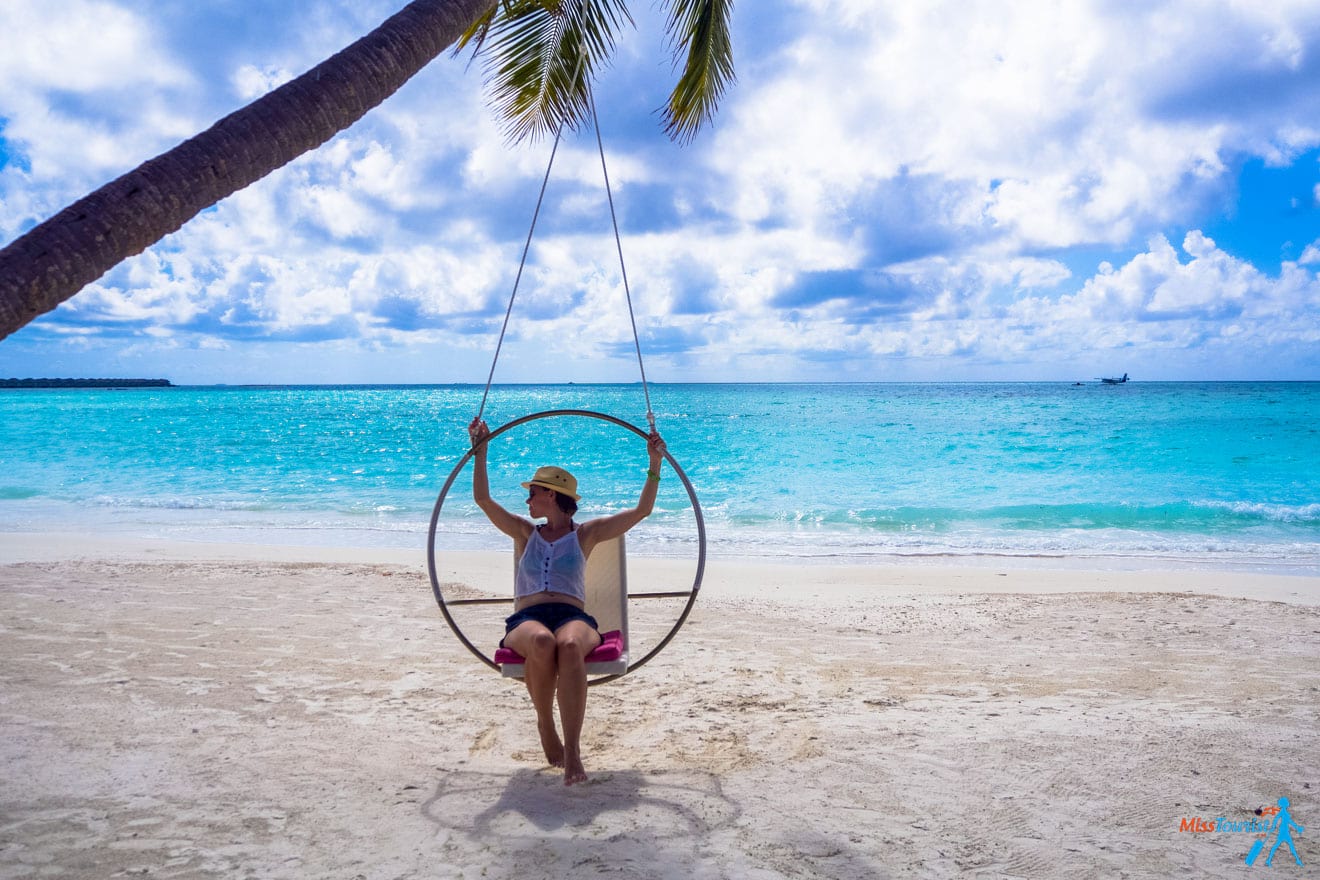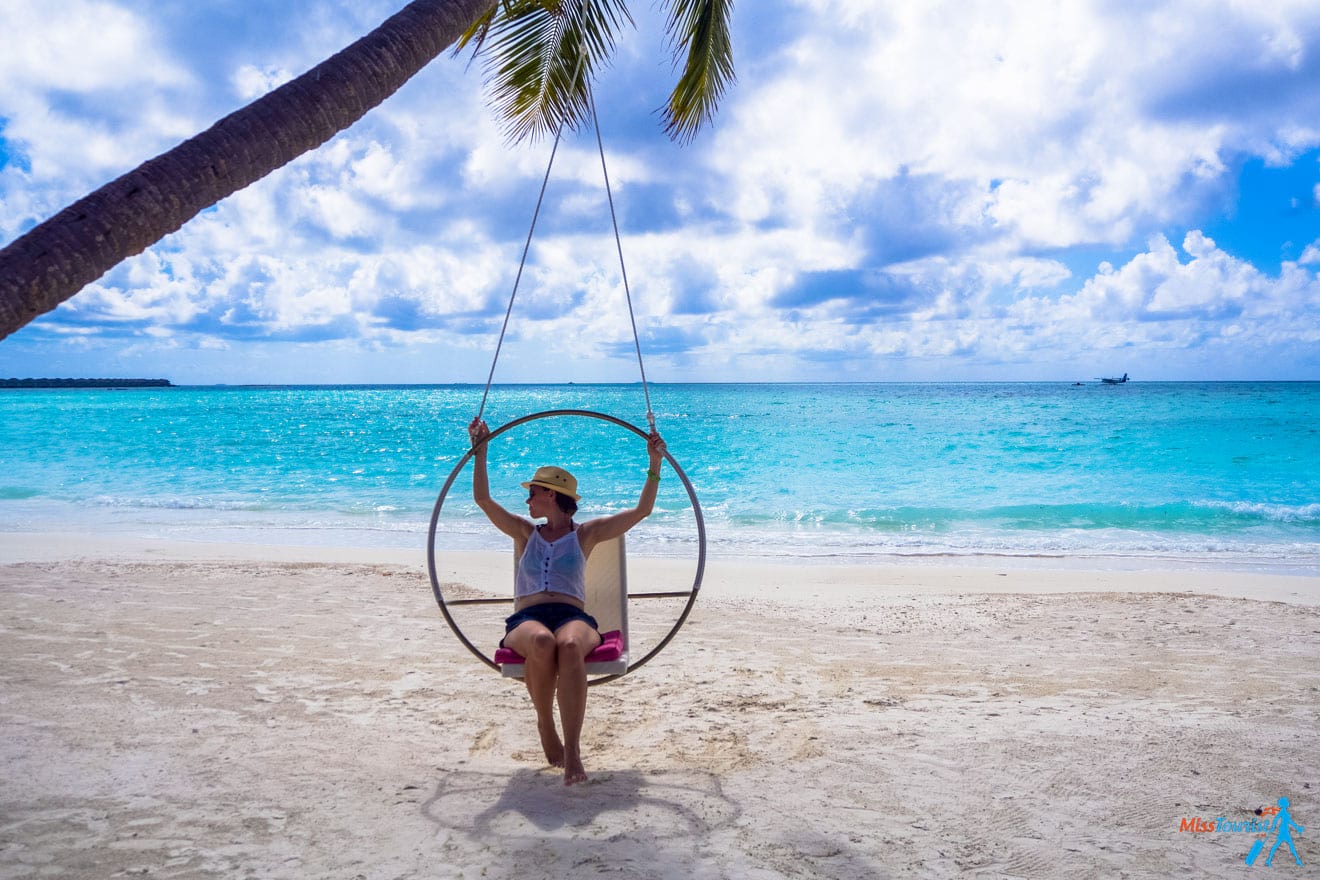 So many people tell me how lucky I am when they see my colorful Maldives pictures on Instagram, and I mean, do not get me wrong, I love what I am doing, but not many people know that my way to travel blogging success was far from a bed of roses.
Anyway, what I am saying is – You can travel to the Maldives on a budget too! The sea has the same turquoise blue color both in a luxury resort and on a local island, and the underwater life is just as breathtaking!
Plus, if you cannot afford to spend your whole vacation in an overwater bungalow and sip amazing cocktails on a private island, then guess what, you can still do that for a fraction of the price of actually staying there!
How? Read the next point:
5. You do not need to stay in a posh resort to enjoy all its facilities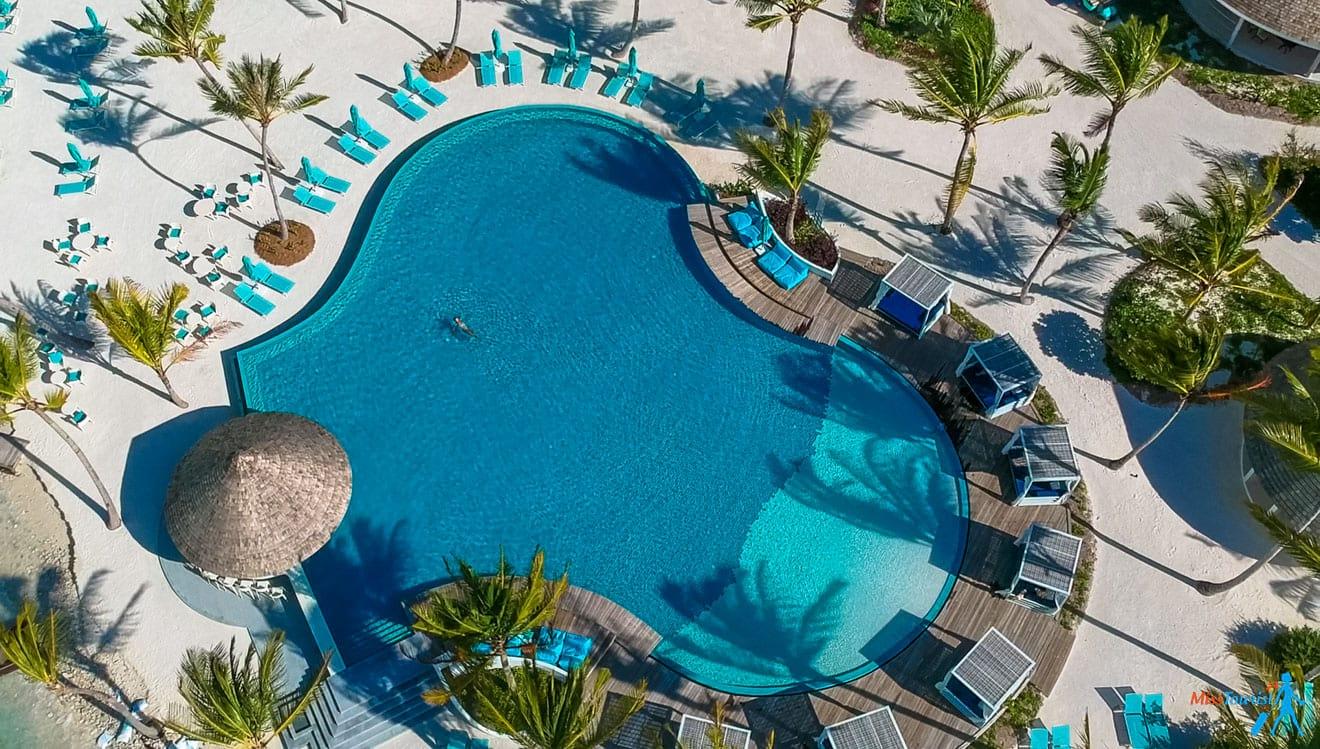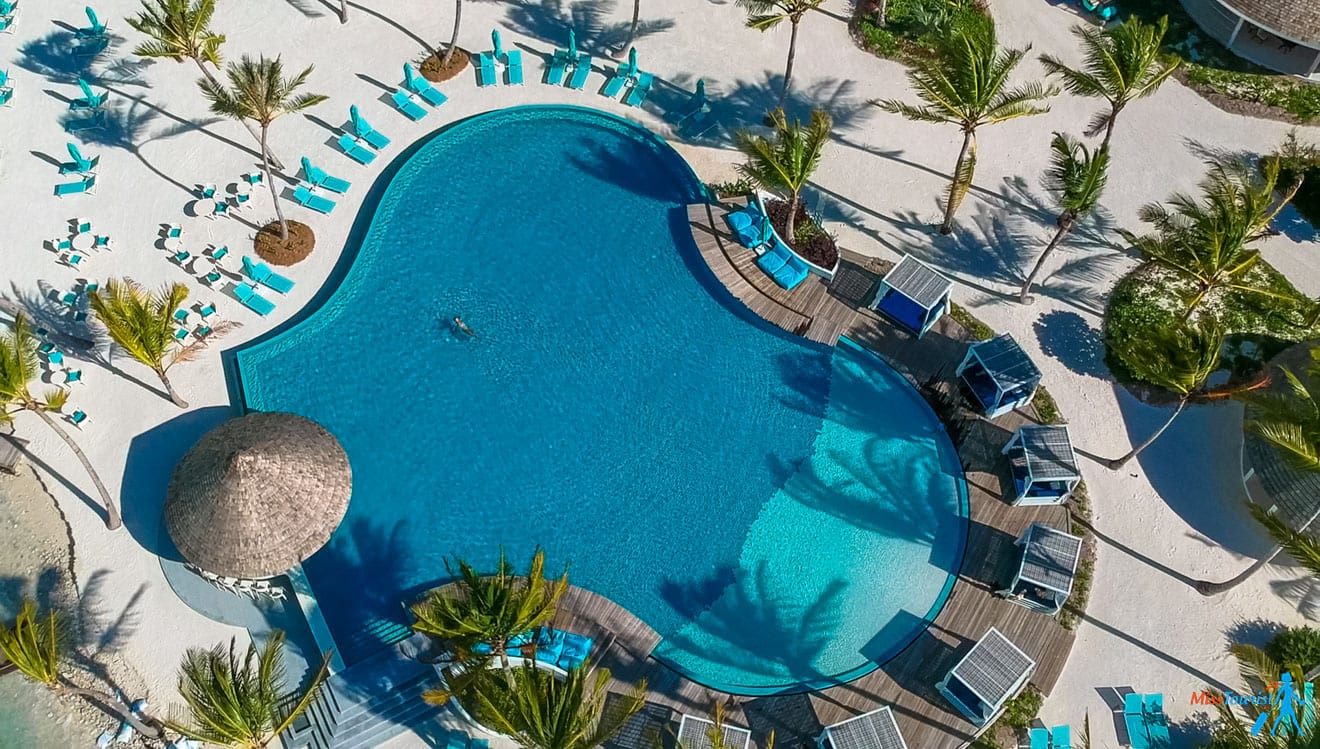 How about enjoying everything the best resort has to offer not for $1000+ US a night, but $100+ US a day?
The trick is that it's possible to visit those islands for a fee (it really depends on the island and conditions, but the prices start from $100 US) and enjoy all the best they have to offer – swimming pools, alcohol bars, delicious food, amazing views over water bungalows etc.
The catch? You won't be staying there overnight, so you do not pay for the actual accommodation.
You will still get to take amazing pictures like this:
What you need to do is to take a speedboat from a local island that will take you to the closest luxury resort and then it will pick you up in the evening. How about this deal?
By the way, the day tours are also cheaper on the local islands, the prices usually start from $40 – $50 US.
Check out this video to see which were my 7 favorite excursions in the Maldives:
Which local islands can you go to?
Maafushi, Fulidhoo and Male/Hulhumale are the most popular local island and all of them have the necessary infrastructure to host tourists.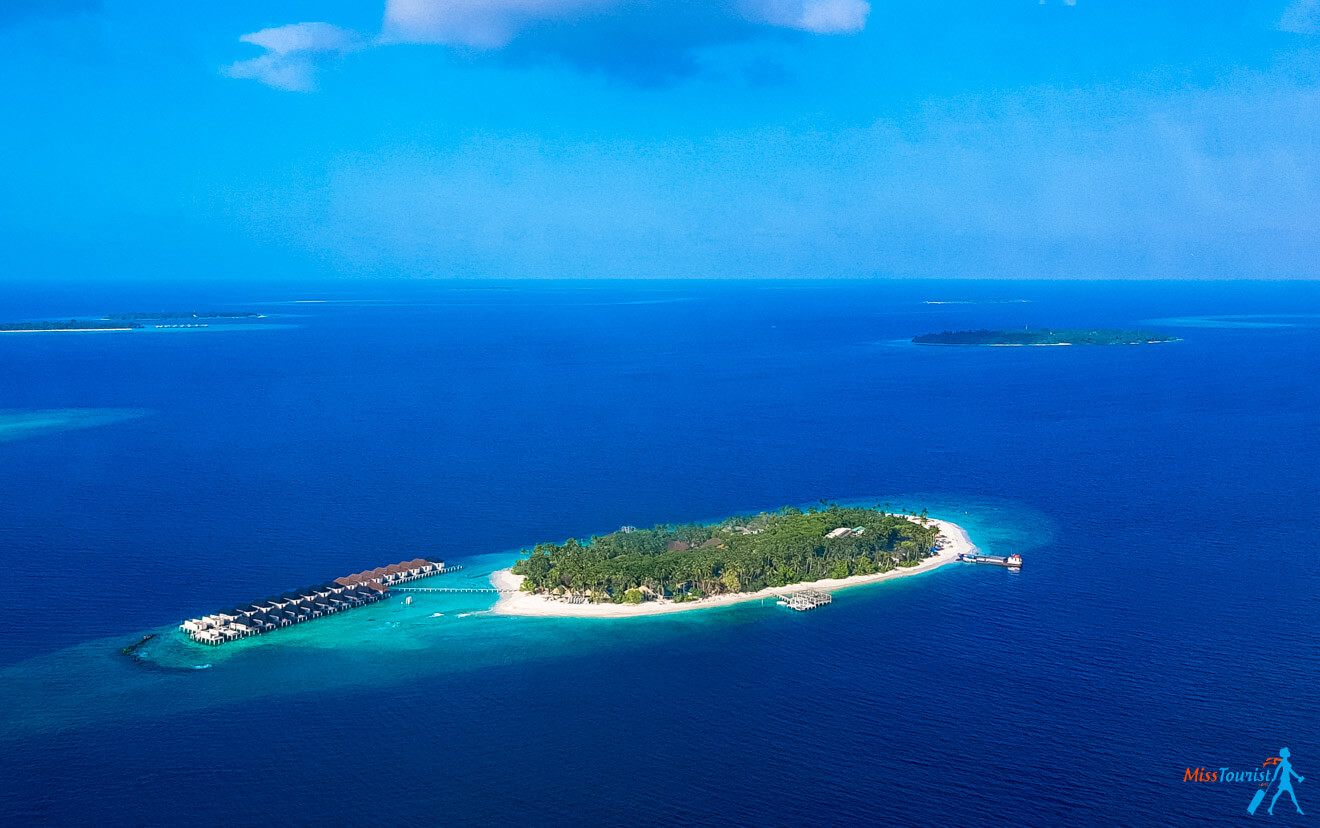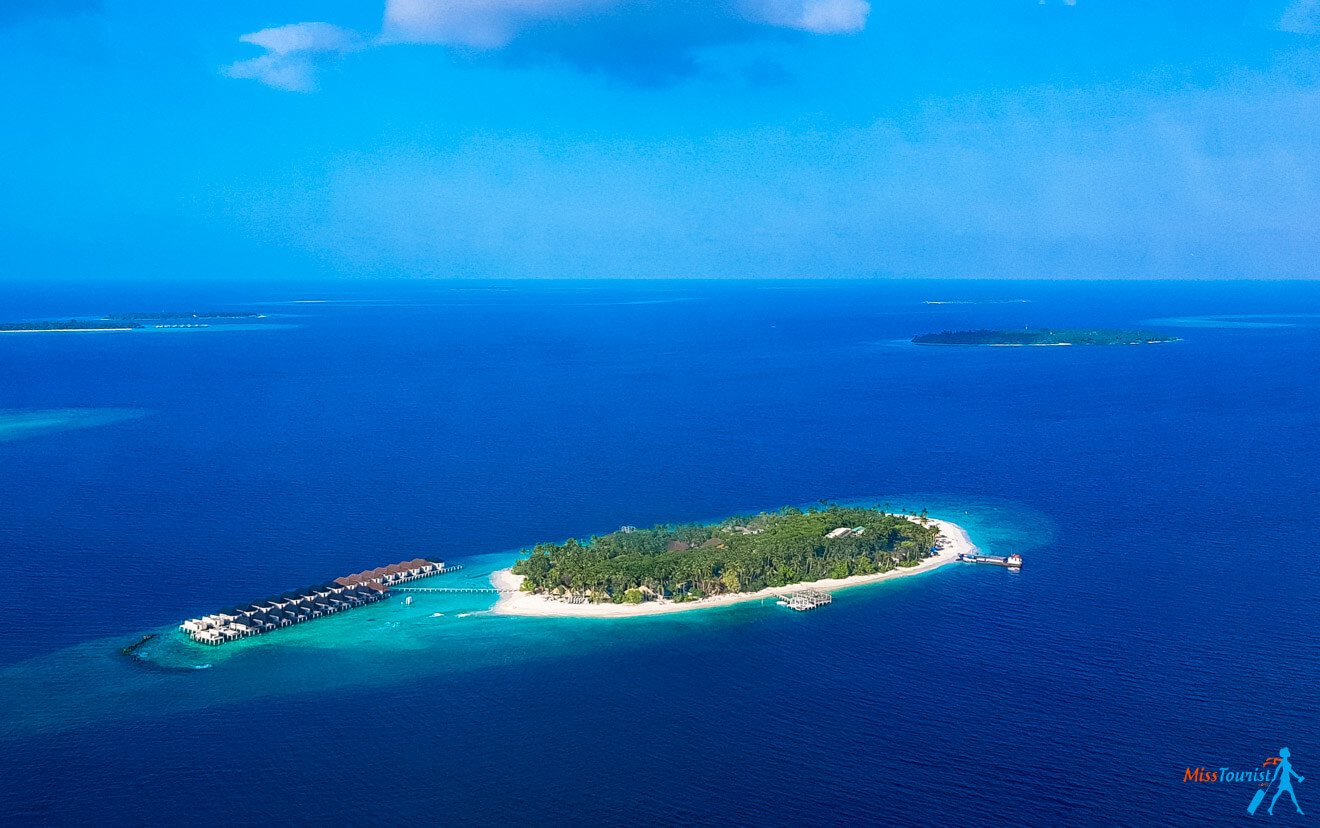 Here are some fast tips to travel on a budget to the Maldives:
Change your money to MVR. Opposed to the private islands where you can only pay in USD, if you stay with the locals you should pay in Maldivian rufiyaa
Travel in a group, as this will help you save a lot of money on shared accommodation and transfers to places
Go to the Maldives during off-season, as prices for villas in luxury resorts can drop 2 or even 3 times (April to September)
6. The price you see is almost always not the price you will actually pay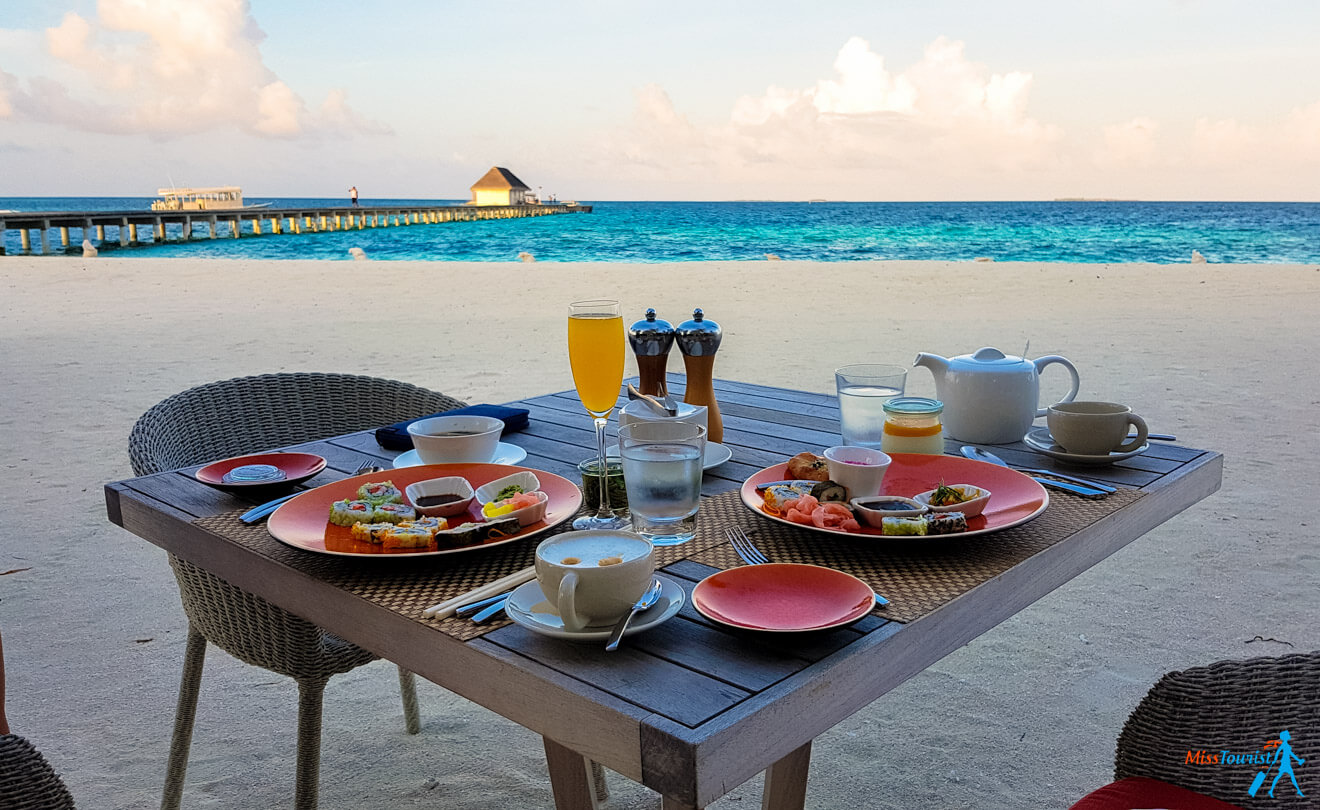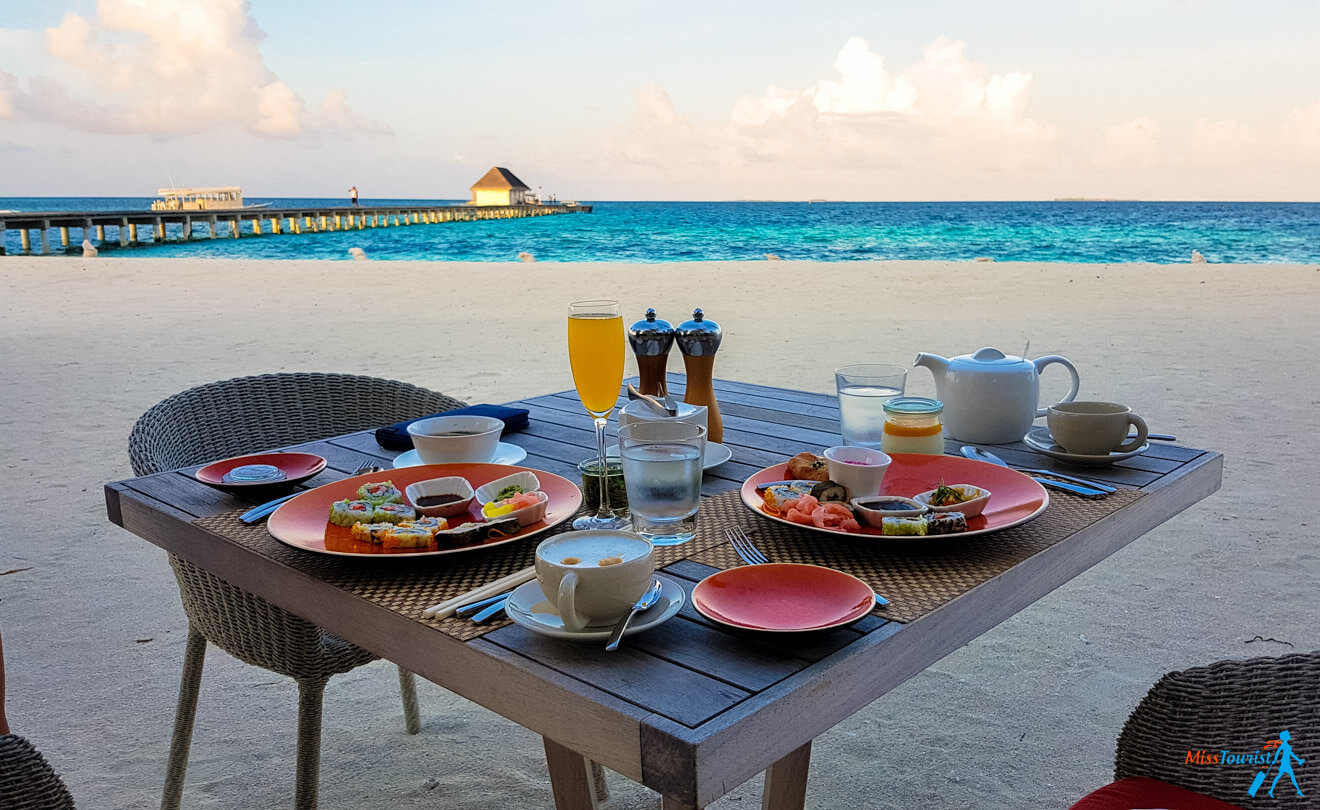 You should know that there is also a 12% tax and 10% service charge. This applies to everything in the resort – from your restaurant bill to a sandwich in a Deli, or a sun cream that you buy from a shop.
So expect to pay 22% more for everything you see on the price list. There is also no need to leave any tips at the restaurants in your resort – you have already paid the service charge for that.
As you probably won't deal with any cash at all during your stay on the island, this information is useful so that it doesn't come as an unpleasant surprise at your check out.
| | |
| --- | --- |
| ✈️ Cost of traveling: | High |
| 🌎 International Airport: | Velana International Airport (MLE) |
| ☀️ Best time to go: | November to April |
| 📅 How many days: | 5-7 |
| 👶 Family friendly score: | Great |
| 👑 Luxury price: | $1,000 |
| Mid-range hotel: | $500 |
| 🛏️ Budget: | $200 |
BONUS: Some more facts about the Maldives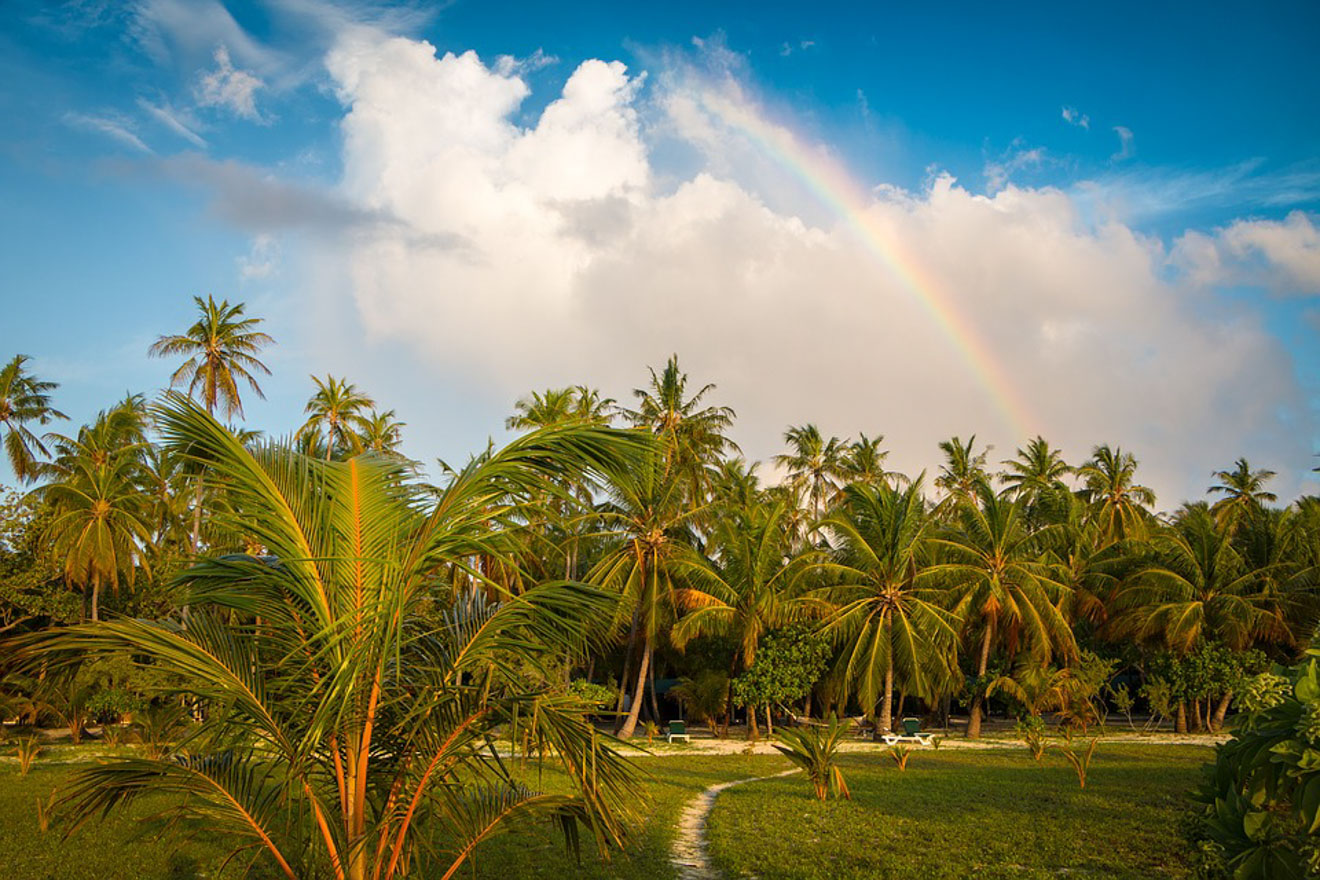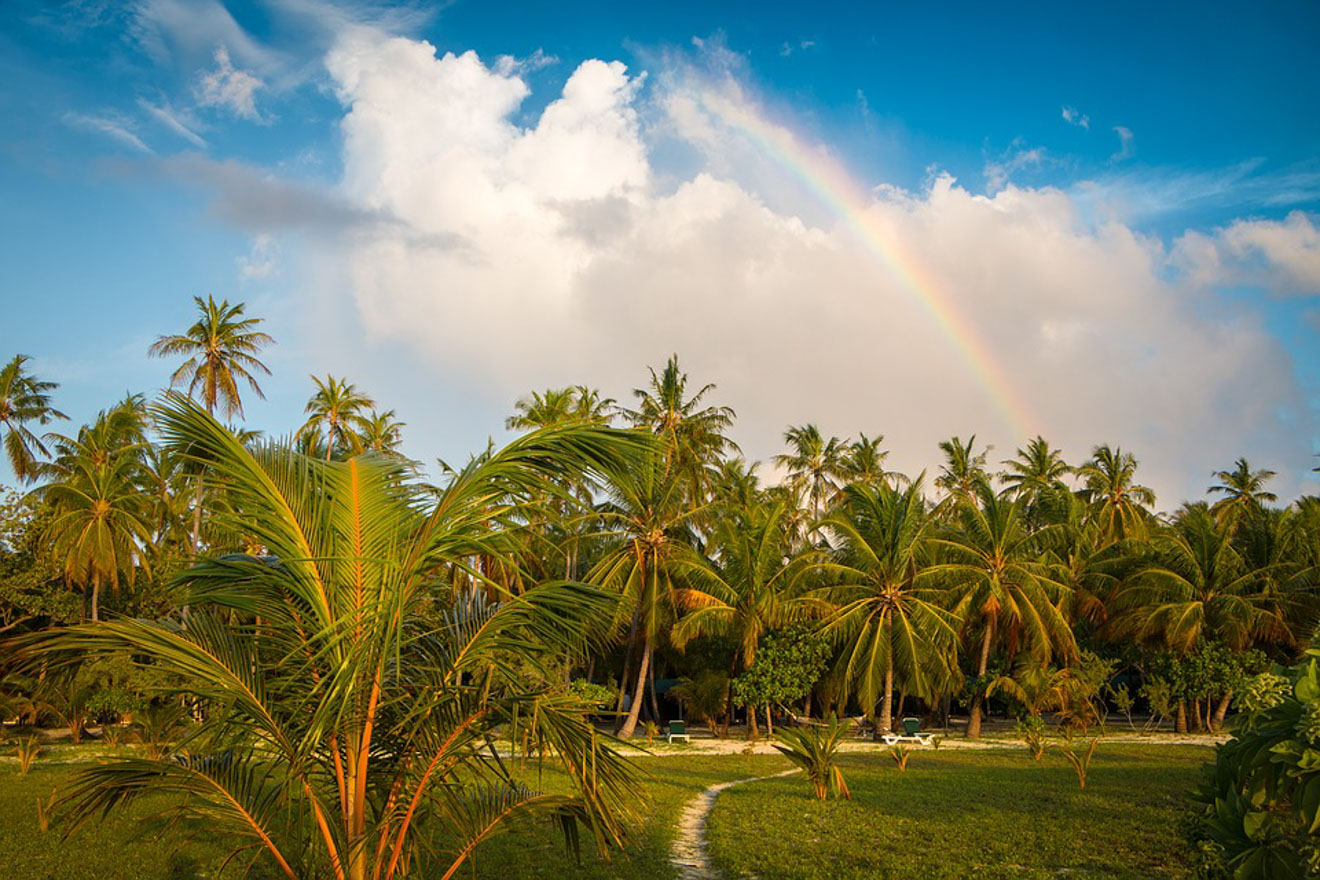 Maldives is the flattest country in the world
Maldives has the highest GDP per capital in South East Asia
Literacy rate in the Maldives is one of the highest in the world – 98%. The textbooks in schools are booth in Dhivehi (local language) and English, so the majority of the locals speak at least basic English
Male, the capital city of Maldives, is just a 2-hours flight away from Colombo or Sri Lanka
60% of Maldivian GDP comes from tourism
It is also one of the most disparate countries in the world – their 1 190 islands are spread on over 90 000 m2.
There are 3 undersea restaurants in the Maldives at the moment – Ithaa Undersea Restaurant, Kuredu Resort and Hurawalhi Island Resort
Maldives has the world's largest population of manta rays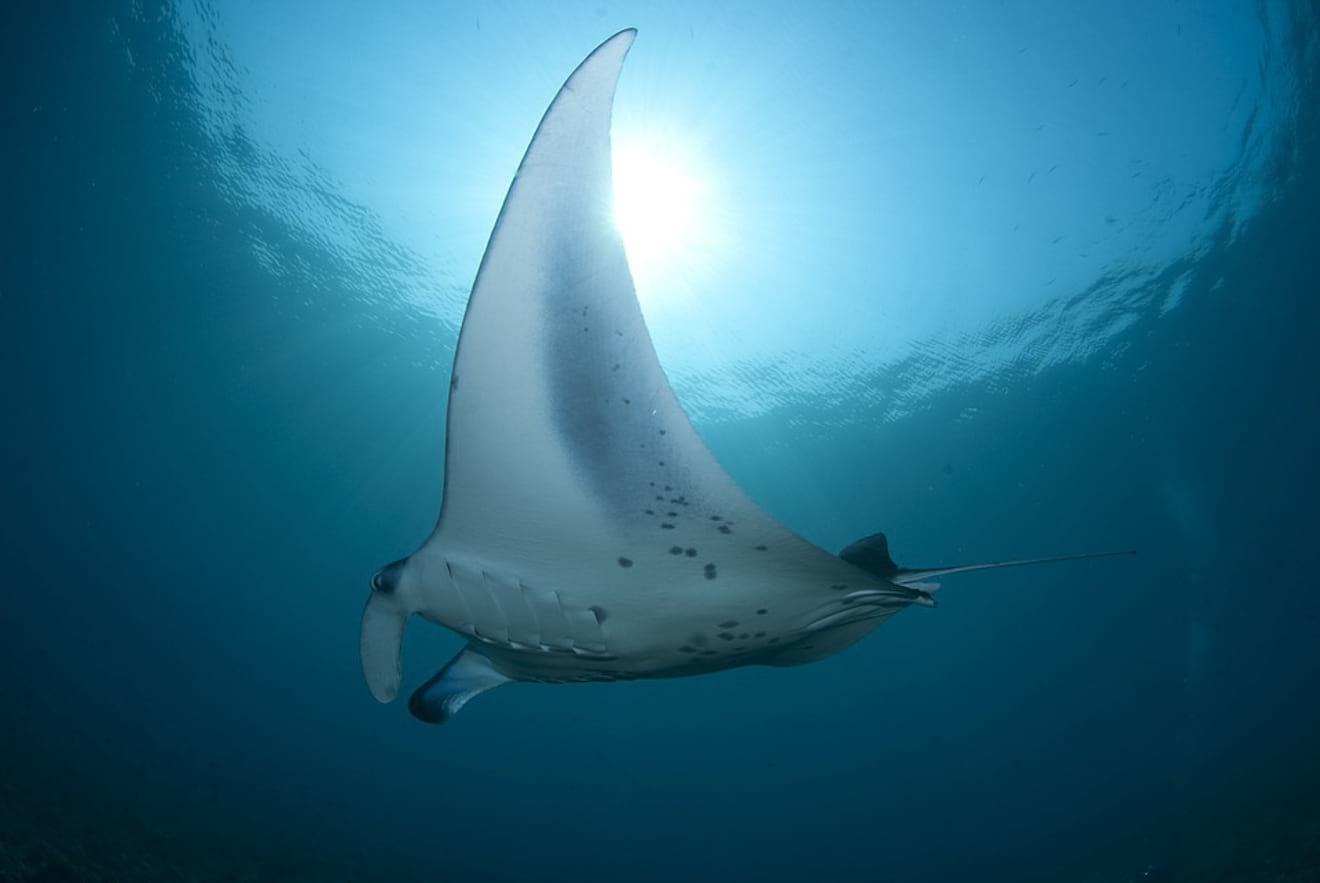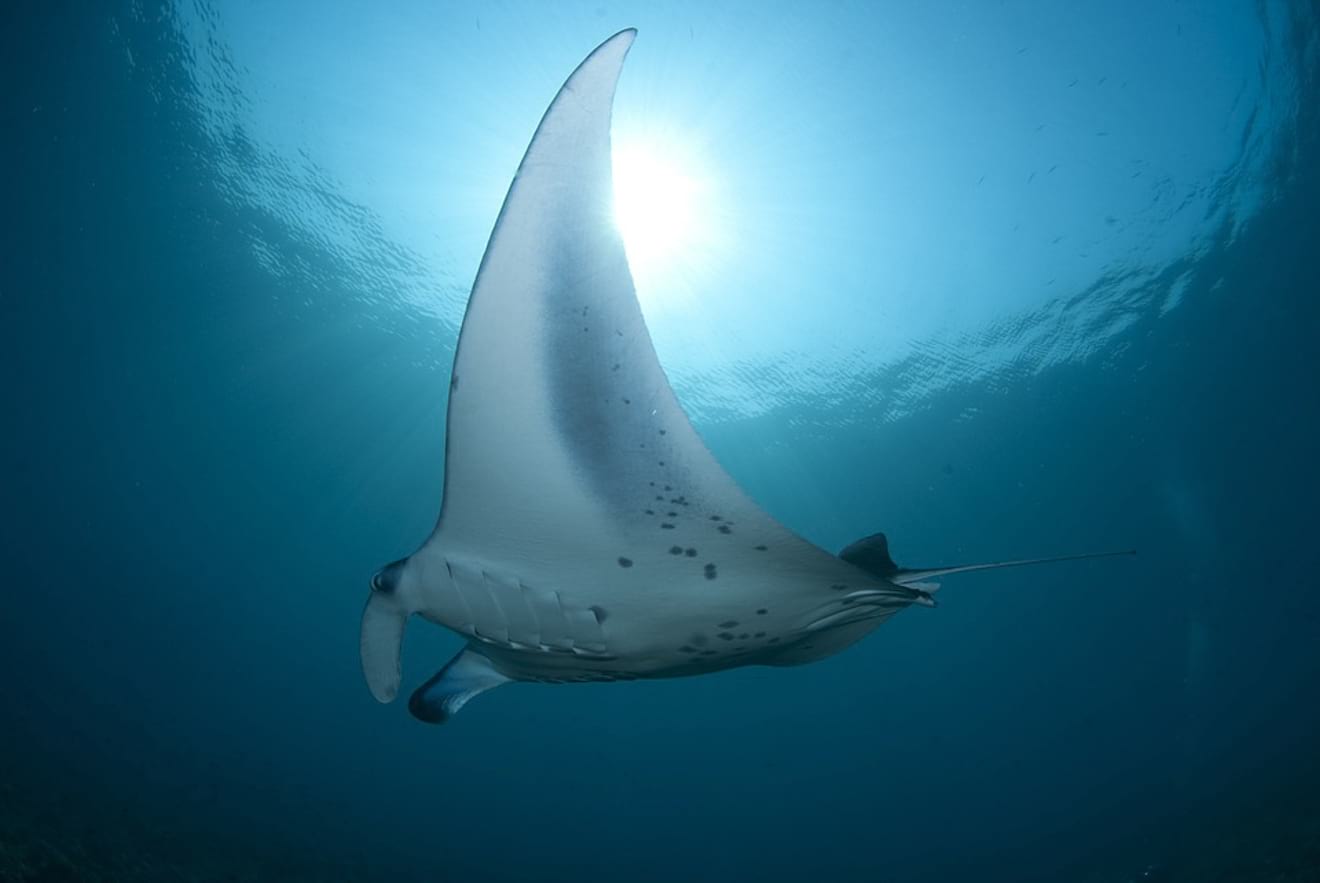 Maldives actually has a very rich history and there are some ancient ruins that you can visit if you are interested
If you are staying in a Maldivian resort, you do not even need to bother withdrawing money in the local currency (Maldivian Rufiyaa), as all the prices are in USD. You will only need it if you'll be staying on local islands
Some of the seaplanes have a luggage allowance of 25kg and you will have to pay an extra fee if your bag is heavier
Male, the capital, is an island. As the number of people increases and the land (obviously) doesn't, the rent can reach crazy $1500 US per month there!
Not all of the islands are natural – some of them are actually man-made
Maldives' population is 100% Islamic – the only other country in the world that has the same stats is Saudi Arabia
Every resort is basically its own private island – there are no islands at the moment with 2 different resorts on it
If you want to dive in the Maldives, but you do not hold a diving certificate, you still can do it, but at maximum 12 meters deep. Just ask at your local diving school!
Bonus – Where to Stay in the Maldives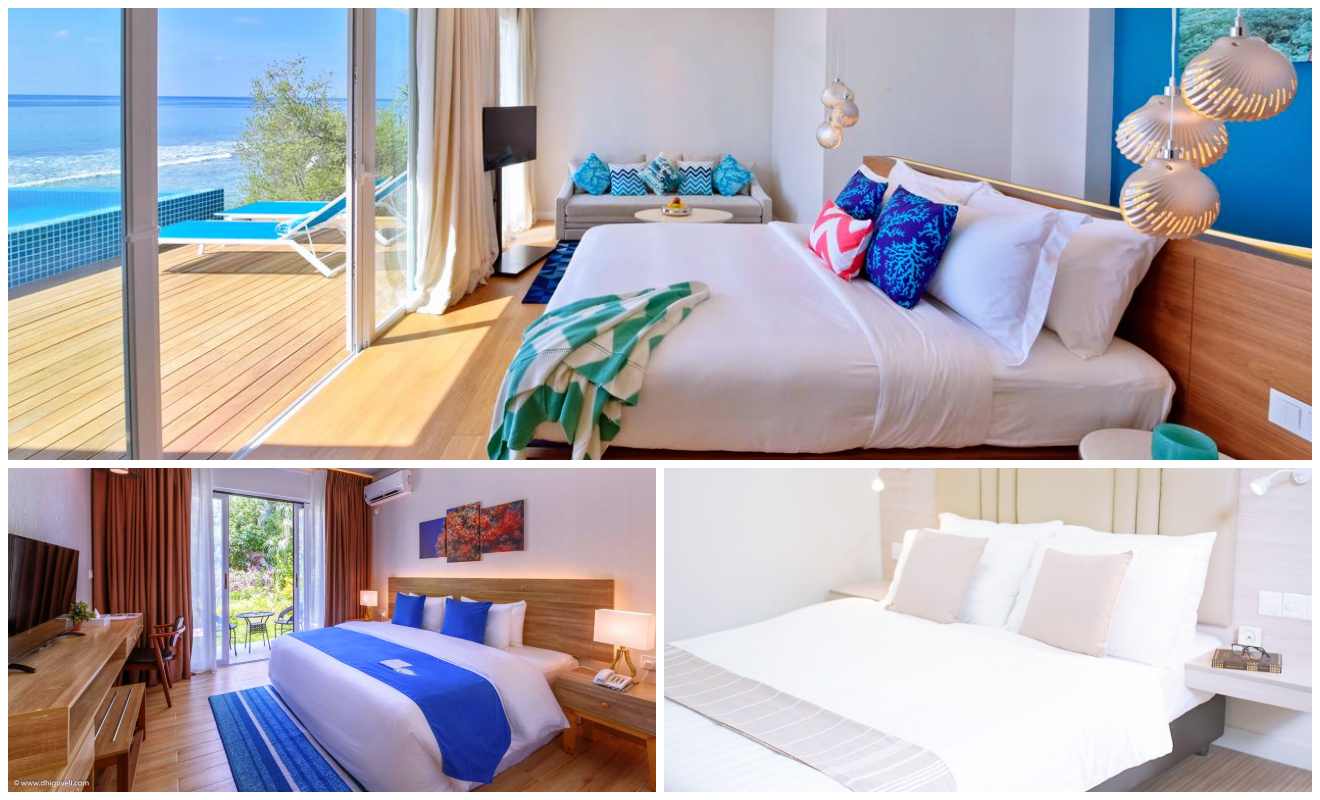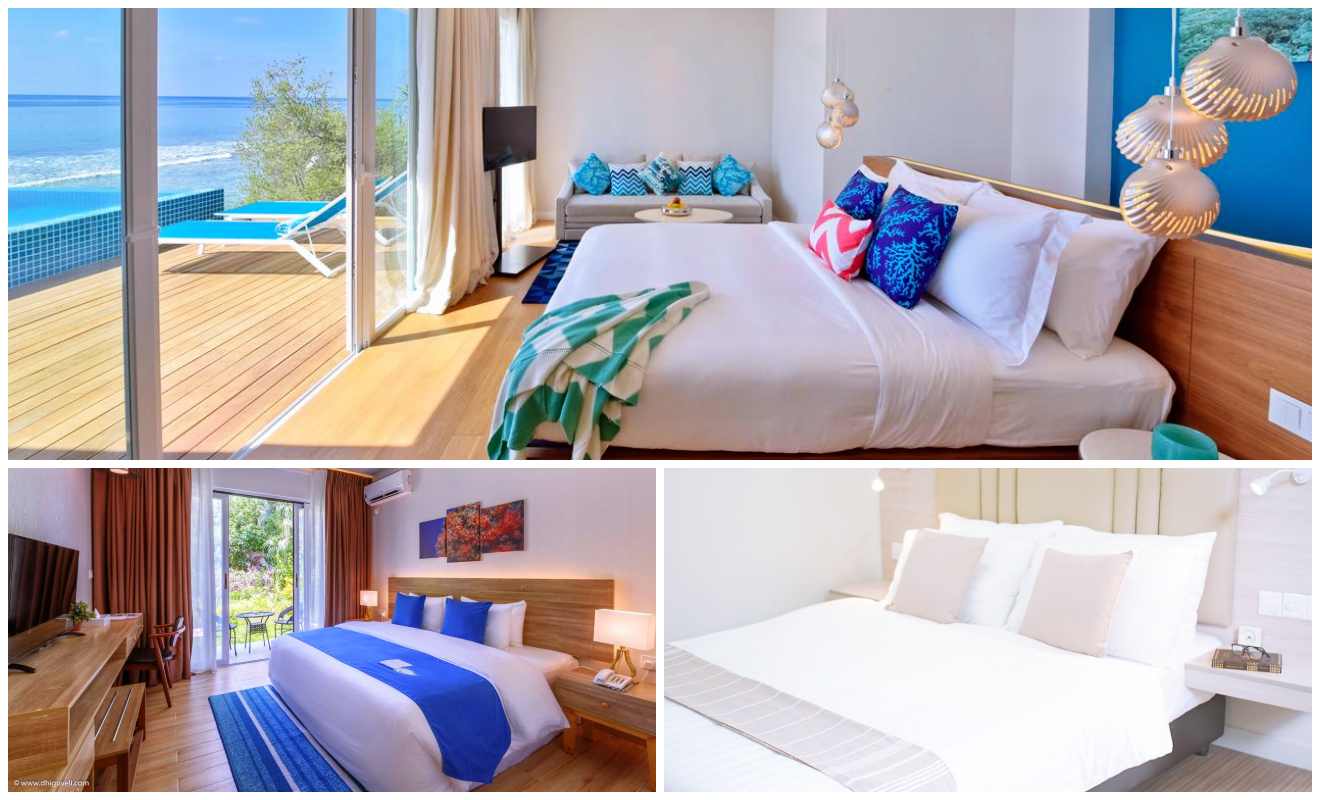 Luxury ($160 USD and up): I can definitely recommend three gorgeous and different resorts in the Maldives because I have stayed in each one – Kanuhura, Kandima, and Bandos! All of them have world-class facilities, amazing staff and everything you could wish for during your luxury vacation! You can read more about each of them and my experience in this post. Another great option is Milaidhoo Island Maldives – a 5-star luxury resort on the beach; you can choose to stay in water bungalows there as well!
Middle-priced (from $60 USD to $160 USD): Dhiguveli Maldives is a great 3-star accommodation on the beachfront. They have a very good on-site restaurant, a tour desk, air-conditioned rooms, and a delicious breakfast is served each morning. White Sand Dhigurah is another great 3-star resort with a sun terrace, an on-site restaurant, free Wi-Fi, water sports facilities and more!
Budget (up to $60 USD): Don't worry, there are so many great budget accommodations in the Maldives as well! For example, Keyla Inn, which is located in Thulusdhoo, is a very nice Bed and Breakfast that awaits you with a fully equipped kitchenette, a private bathroom, and delicious breakfast! On the other hand, Thoddoo Beach Holiday Inn has many awesome facilities such as free bike rental, private beach area, shared lounge and, of course, the rooms are very cozy and clean!
Practical info about the Maldives
How to get to the Maldives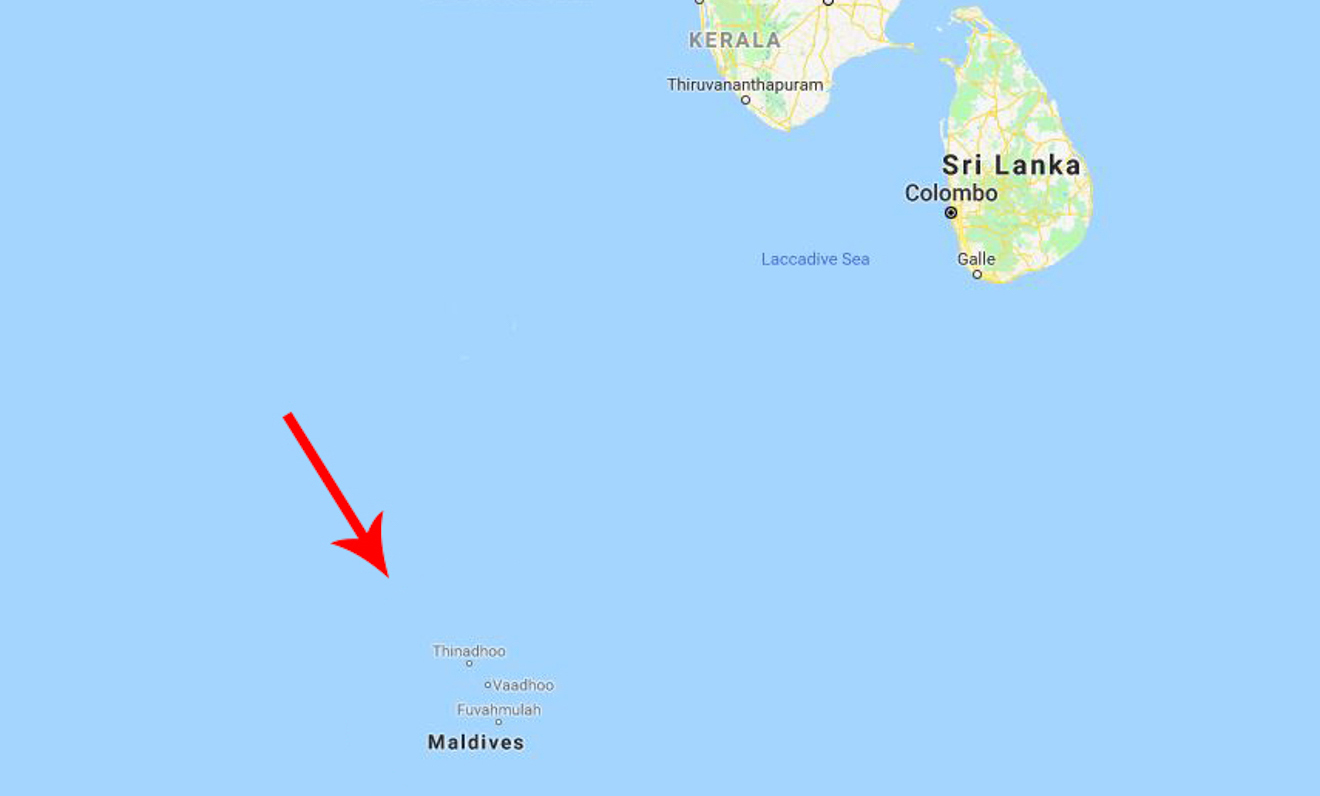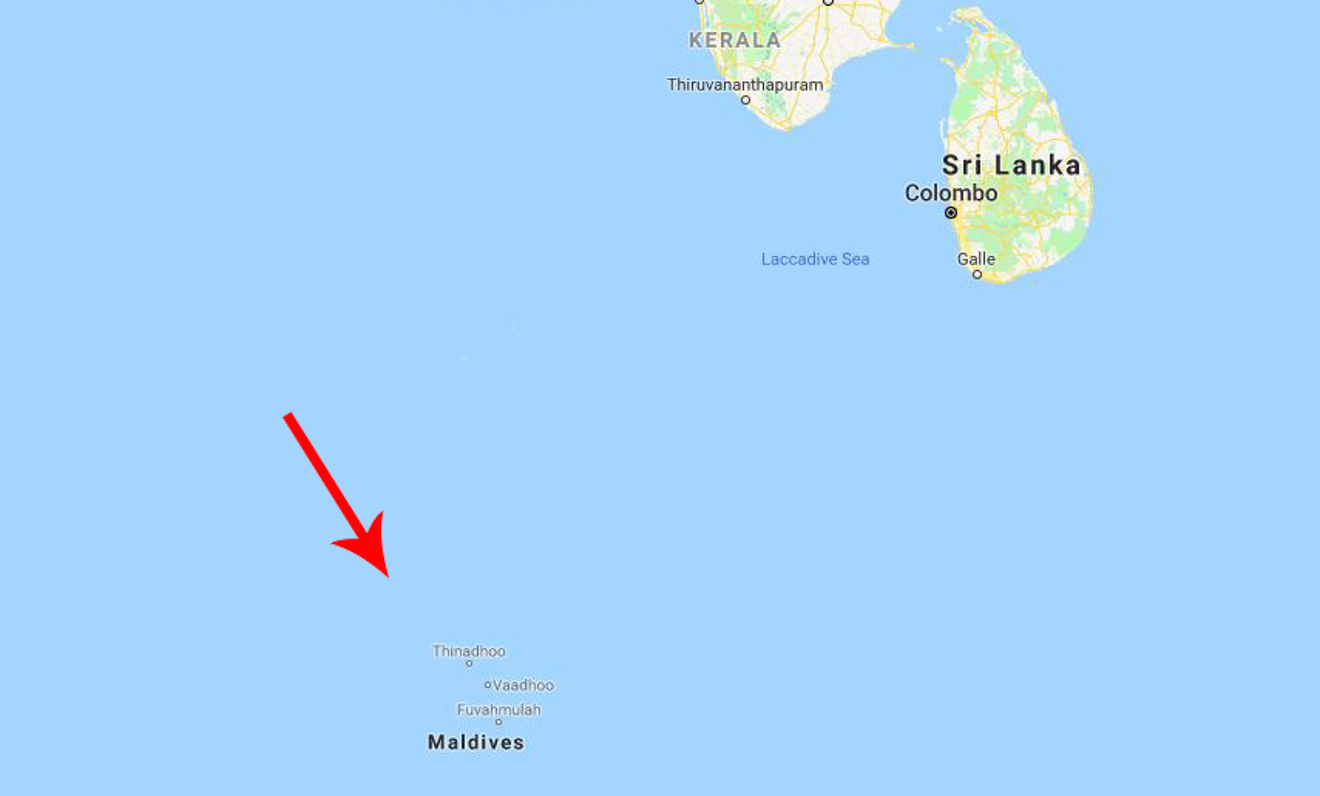 Maldives requires a 12-15 hours flight with a connection from Europe (I flew with Qatar airways, which has a service that never disappoints), and about 20 hours from USA or Canada.
Good news for people from Asia or traveling in Asia – you can fly to Male International Airport with AirAsia now – this is one of the cheapest low costs in the world and it's very well interconnected in Asia. Try checking the flights from Colombo, Kuala Lumpur, Singapore or Bangkok for some great deals.
Best time of the year for the Maldives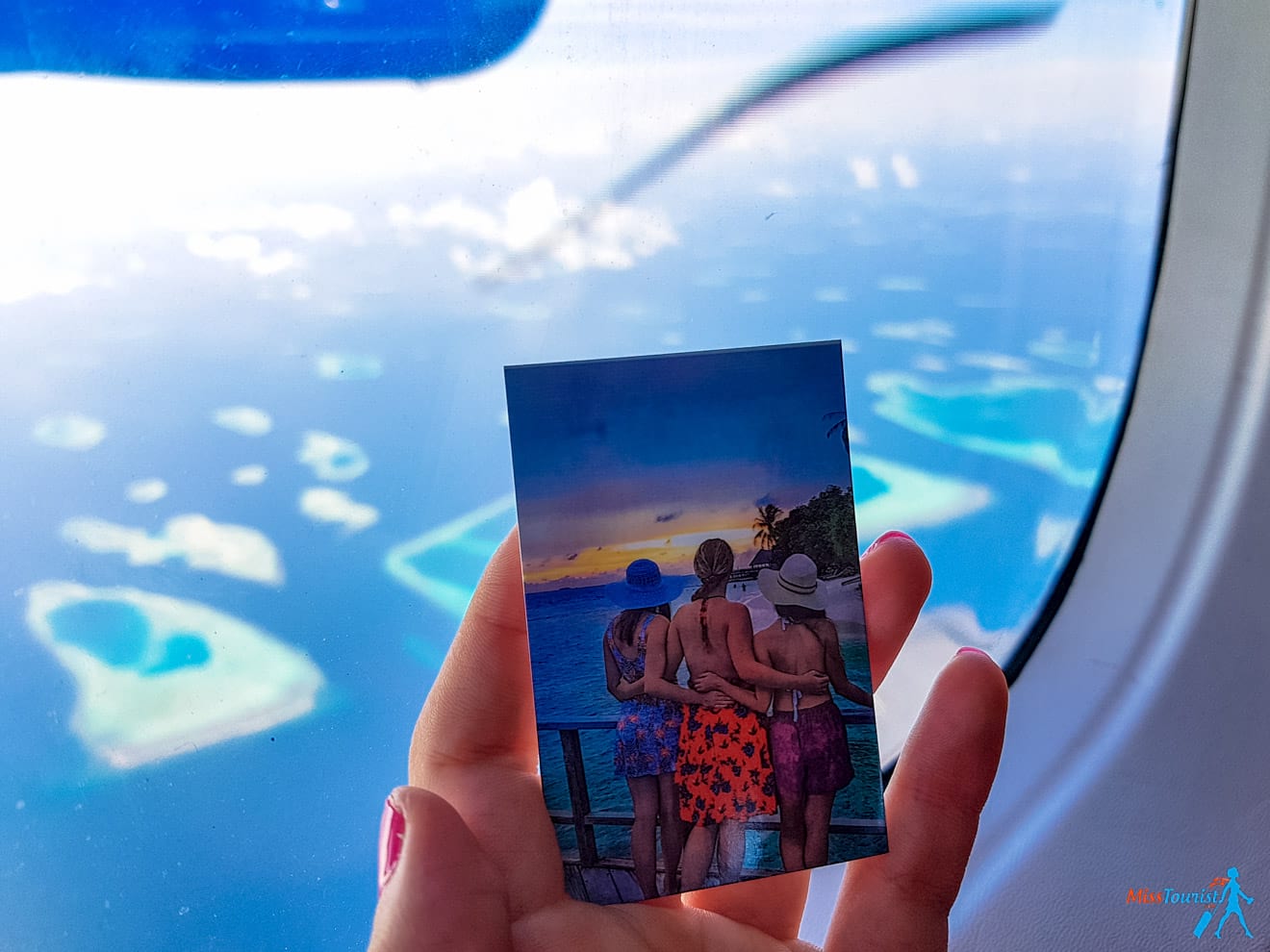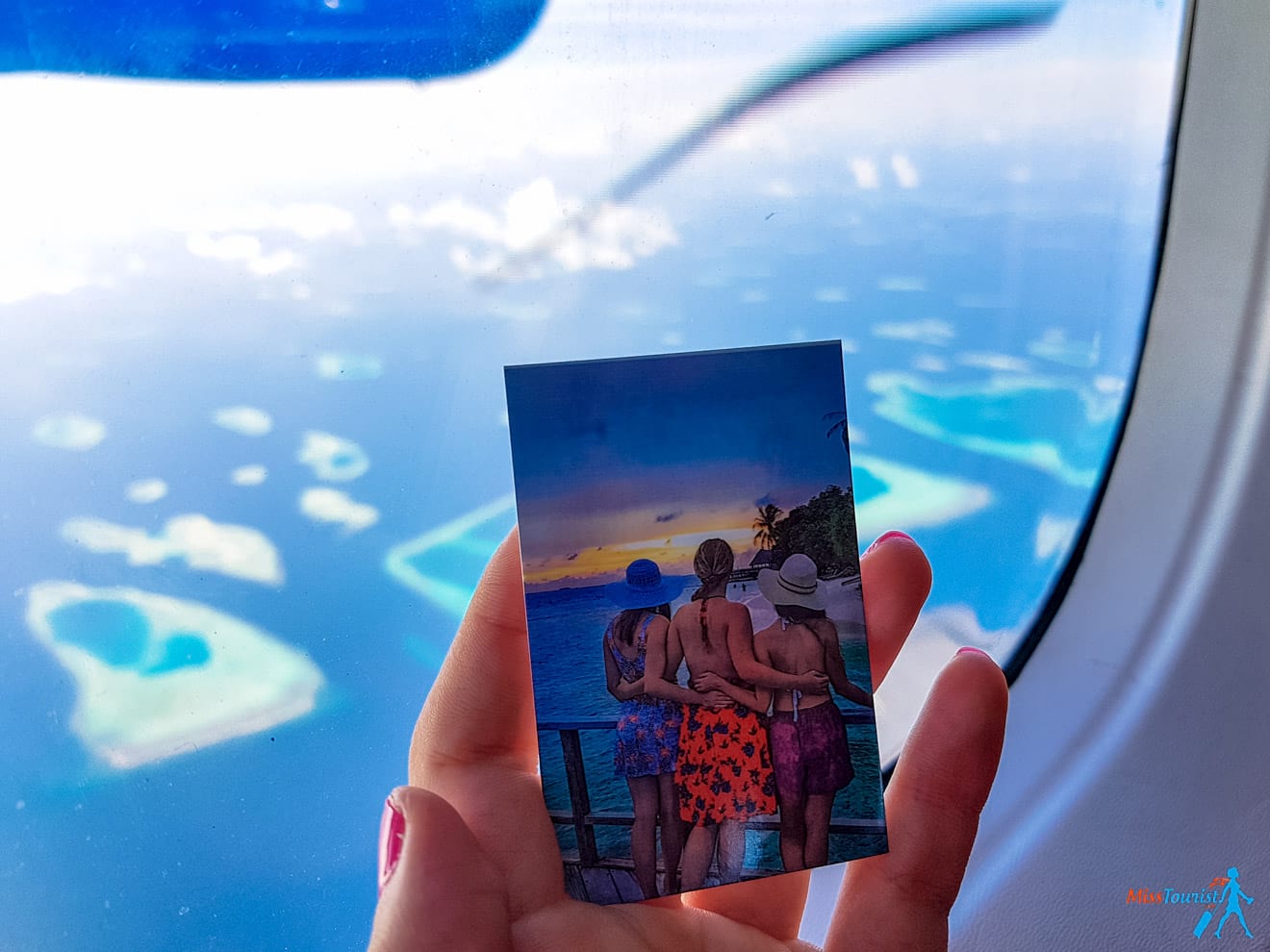 December and January are considered to be the best months to go to the Maldives, but also the most expensive. The season goes from December to April – when it is warm and you'll get no rain. May (esp. from July on) to November – this is when storms and rains are likely to happen because that's when the monsoon season is.
I have visited Maldives in the second half of September, and even if they said it was supposed to be a monsoon season, it only rained once for 20 minutes; for the rest of the time the weather was shiny and perfect. But you can never know, as the weather is unpredictable with our current environmental situation.
The temperature doesn't really ever drop below 23 C.
Transportation inside the Maldives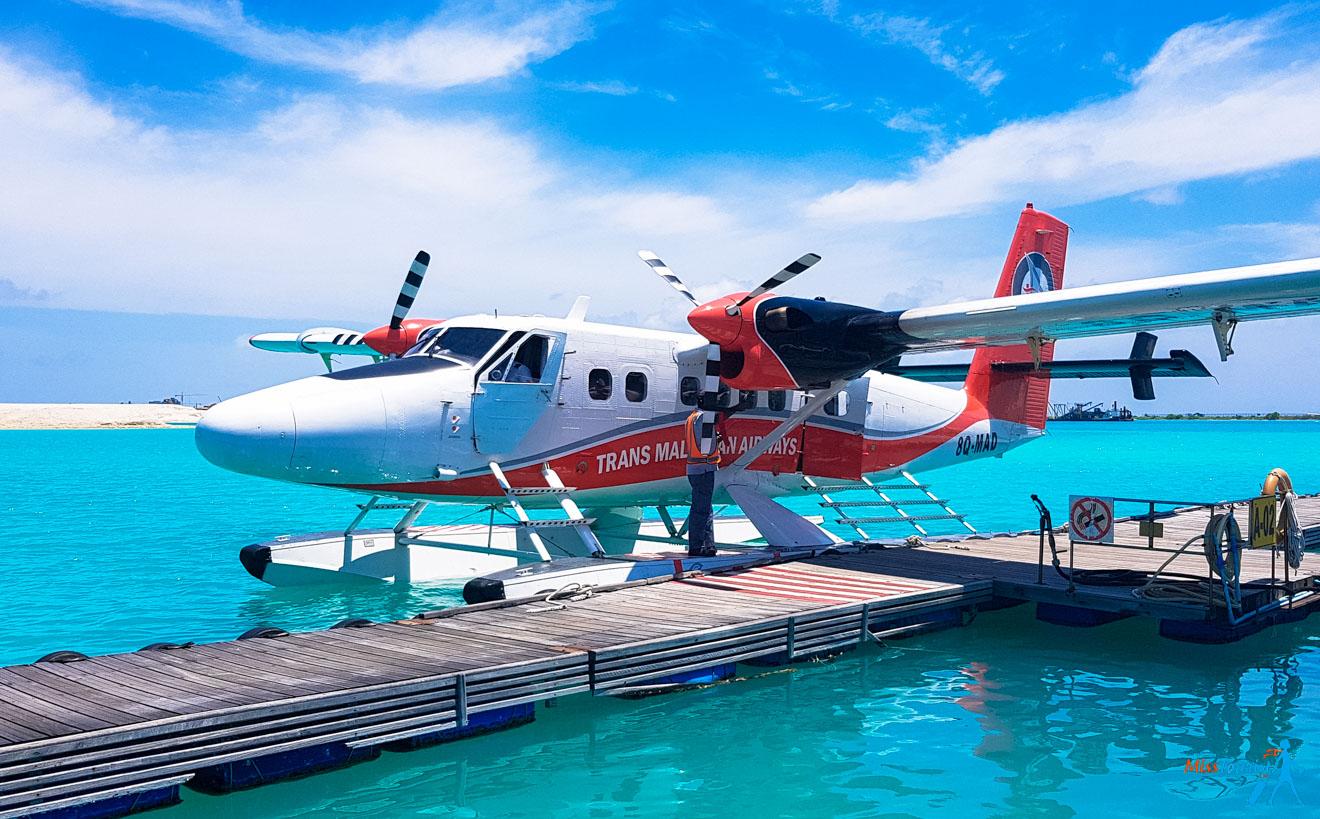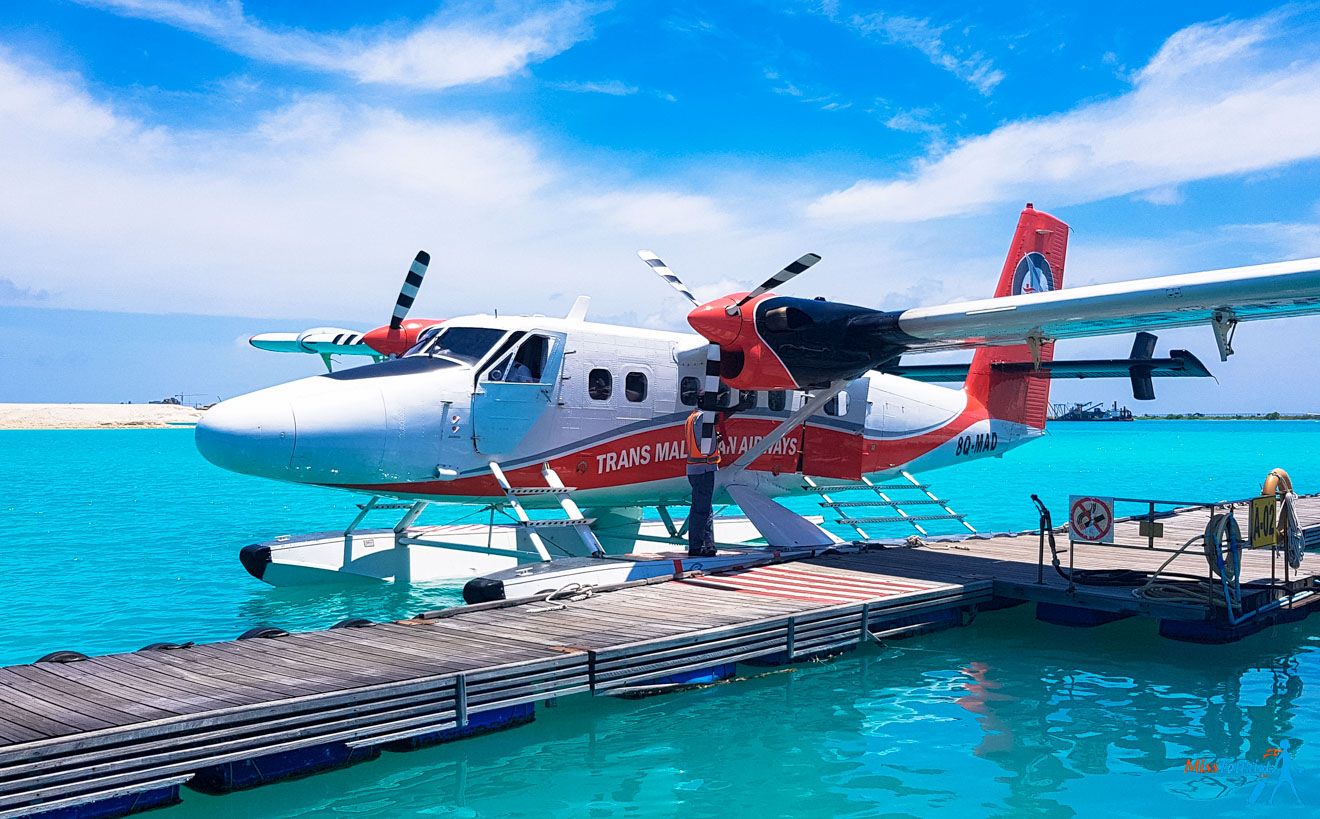 The currently available domestic flight operators are FlyMe and Maldivian Air. Speed boats and sea planes are to be booked by your hotel for you.
What to pack for Maldives
Here is a detailed post about 15 Things You Should Take To Your Maldives Trip (And 5 You Should Not), but let me name the most important things here:
Internet in the Maldives
I am not sure if having a stable Internet connection is important to you, but for me, as I am a travel blogger, it was. The internet was working fine in all the resorts, even though it was not very fast.
I bought a 4G sim card that had fantastic coverage and fast internet everywhere I went. It is called Dhirragu and the price was $15 US for 15 GB.
Future of tourism in the Maldives
I have had a chance to speak with some representatives of the tourism board of Maldives and they are very much interested in enlarging the image of the Maldives from not only a luxury destination but also as a place where you can stay in affordable guesthouses too.
Until 2009, it was actually illegal for locals to open guesthouses, but now the government has opened the doors of independent tourism and there are already over 200 guesthouses, Airbnbs and holiday apartments opened! This is just the beginning; we can expect a big change in the country's tourism industry in the following couple of years already.
---
Conclusion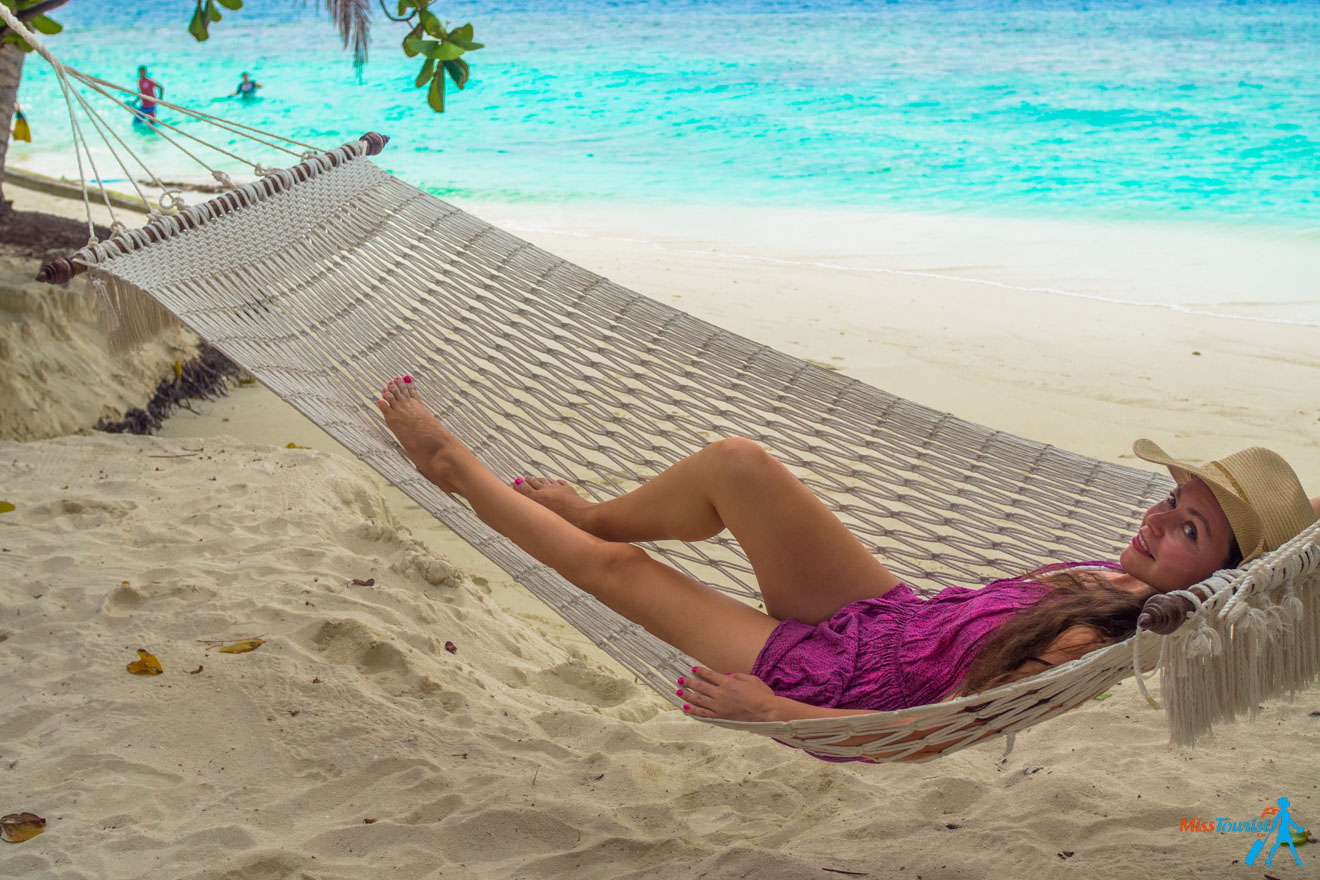 Maldives is truly an amazing country – it is the "Sunny Side of life", as the locals like to call their own country.
There are quite a lot of things that I've learned about the Maldives during my stay there and I wish I knew them before.
I hope this post has armed you with some useful knowledge on the Maldives and that if you decide to go there, you will go prepared.
P.S. If you are visiting with your kids, I recommend checking out this Maldives family holiday guide!
What was the most useful/surprising fact about the Maldives?
Share it with me in the comments below!
Yulia
---
Pin it for later!


Pin in for later!