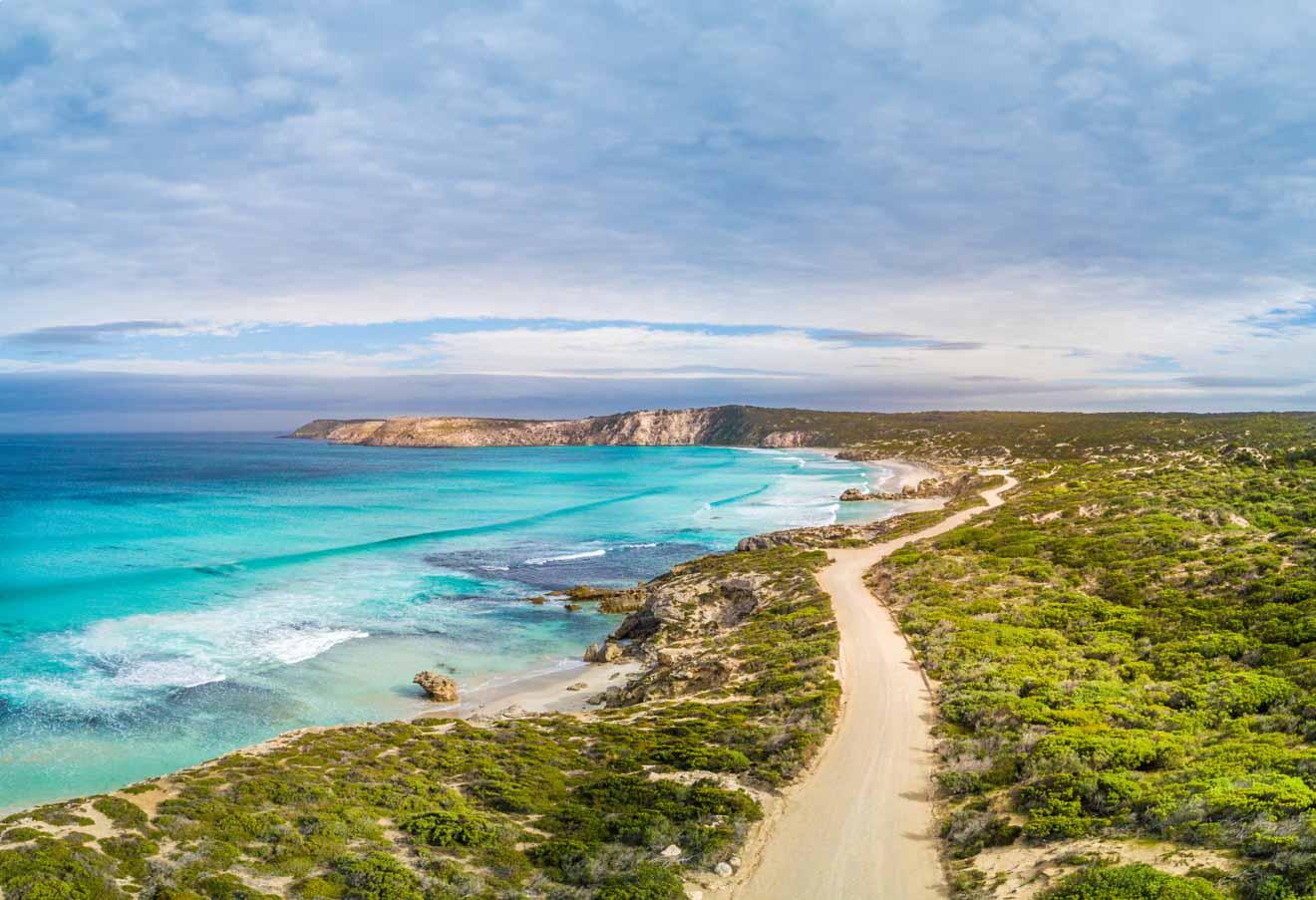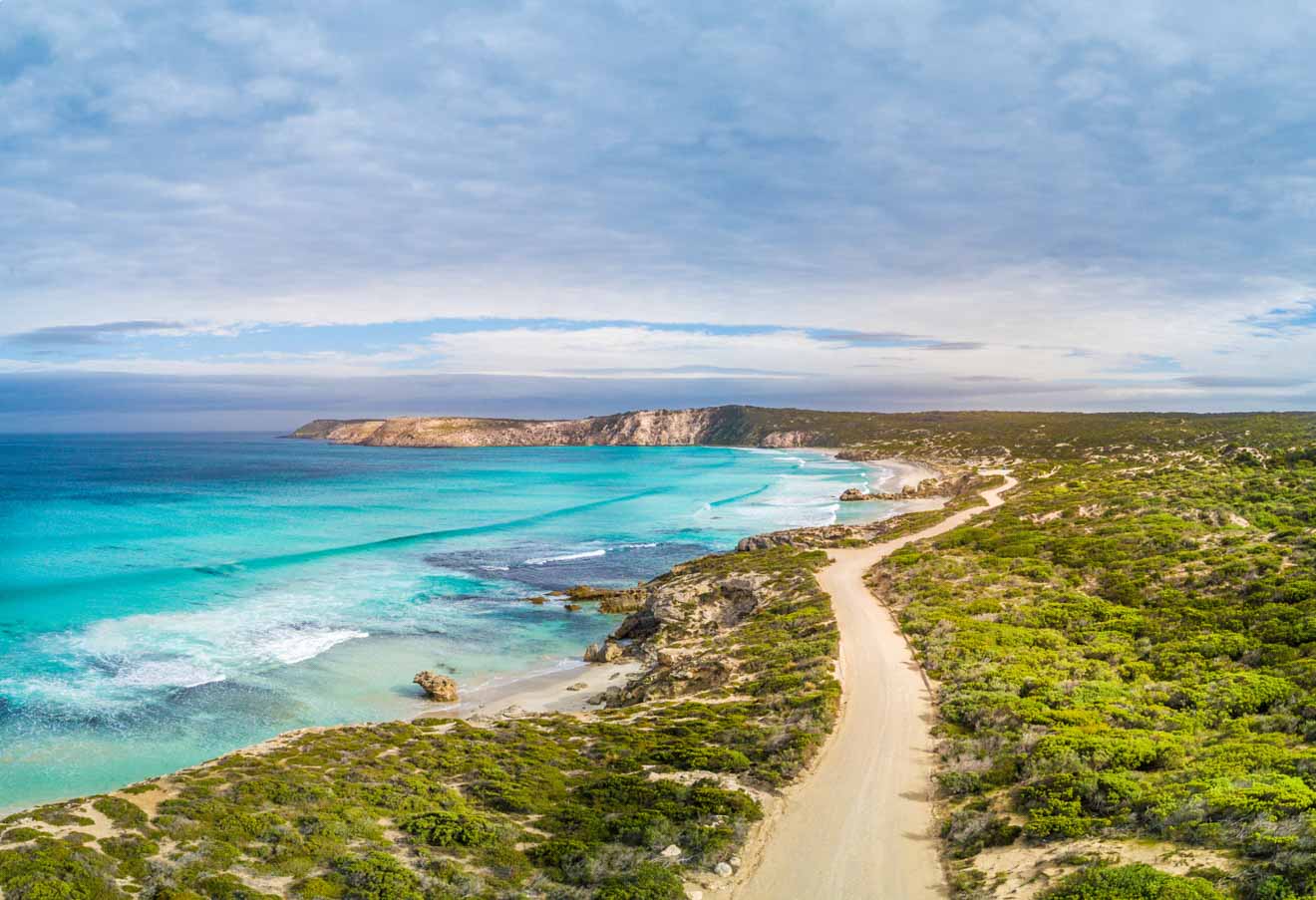 After Tasmania, Kangaroo Island is one of the largest islands in Australia. Its undeveloped landscapes and fertile lands mean that wildlife thrives here, including Australian sea lions, dolphins and, of course, kangaroos! But wildlife isn't the only thing worth visiting the island for. It's also home to beautiful stretches of white sand, coastal rock formations that rival those on the Great Ocean Road, and gourmet foodie delights! As you can see, there's definitely enough things to do in Kangaroo Island to keep you busy!
Given the huge amount of things there are to do here, I'd highly recommend giving yourself at least three days or more to explore as much of it as possible. This can be done either on a DIY road trip or on a one, two or even five day tour from Adelaide.
Anyway, if you do ever find yourself holidaying, road tripping or touring here, these are the best things to do in Kangaroo Island and some practical tips for planning your getaway too!
1. See the Sights of Flinders Chase National Park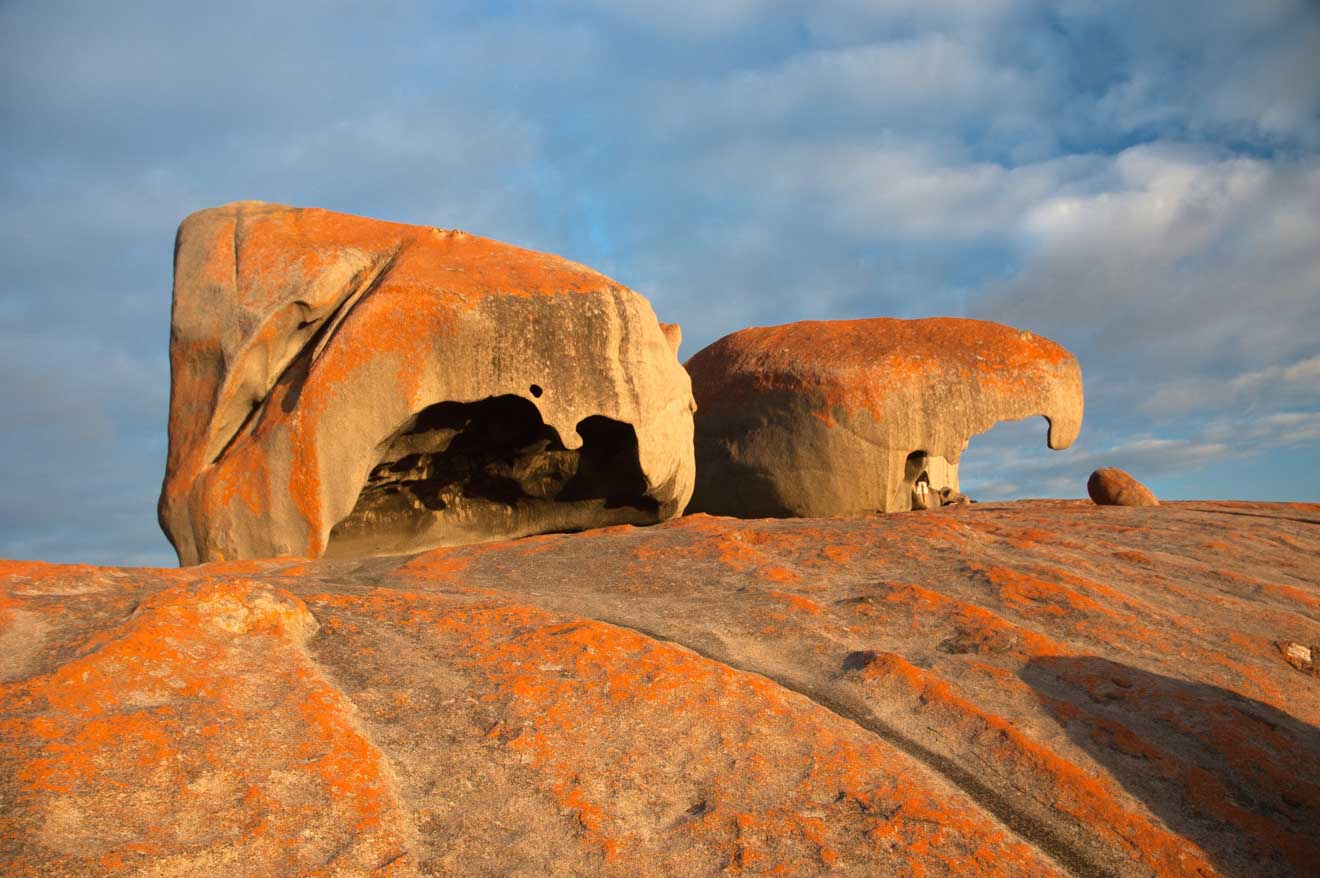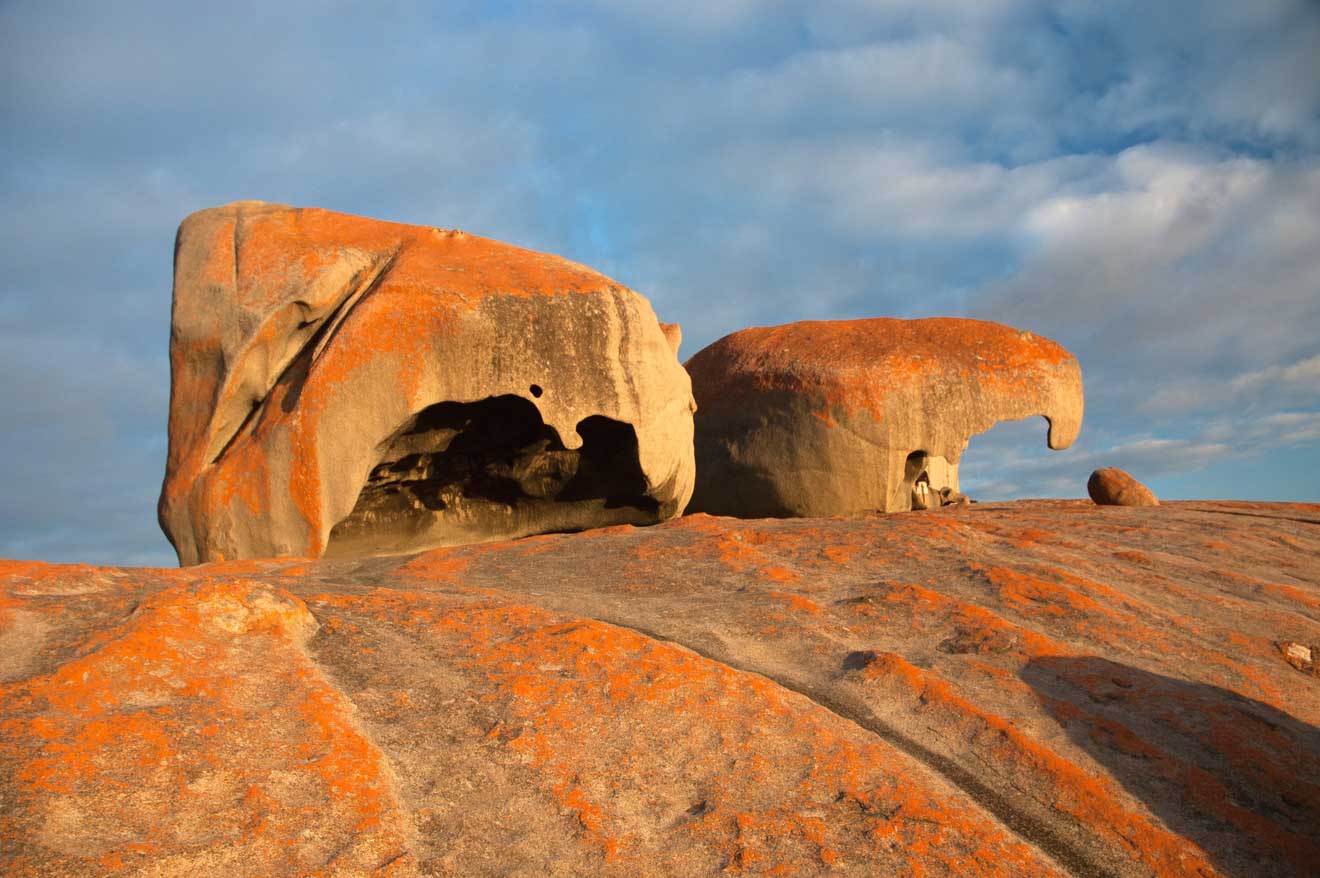 Flinders Chase National Park dominates a huge proportion of Kangaroo Island. Tucked into the western regions, days here can be spent exploring bush trails, discovering coastal rocks and getting to know some of the native species that Australia is known so well for!
Other than general exploration through the park, there are a couple of must-sees too:
Wander among the Remarkable Rocks. One of the most popular things to do in Kangaroo Island is to explore these huge granite boulders that sit on top of a lava dome. Shaped by the wind and covered in bright orange lichen, these remarkable rocks take me back to visiting the Bay of Fires in Tasmania.
Watch the waves roll in under Admirals Arch. Another hugely popular attraction on the island is Admiral's Arch, a natural rock arch that has been formed by the power of the wind and the sea. All you need to do is take a walk underneath it to experience its awesomeness.
PRICE: Entry into the park is $22 per person per day. Passes can be purchased online or at a pay-station on the island.
TOP TIP: Accommodation is limited on this part of Kangaroo Island, but there is the handy Western KL Caravan Park just outside of Flinders Chase National Park. It comes highly rated and is home to roaming koalas and kangaroos!
2. Follow the Food and Wine Trail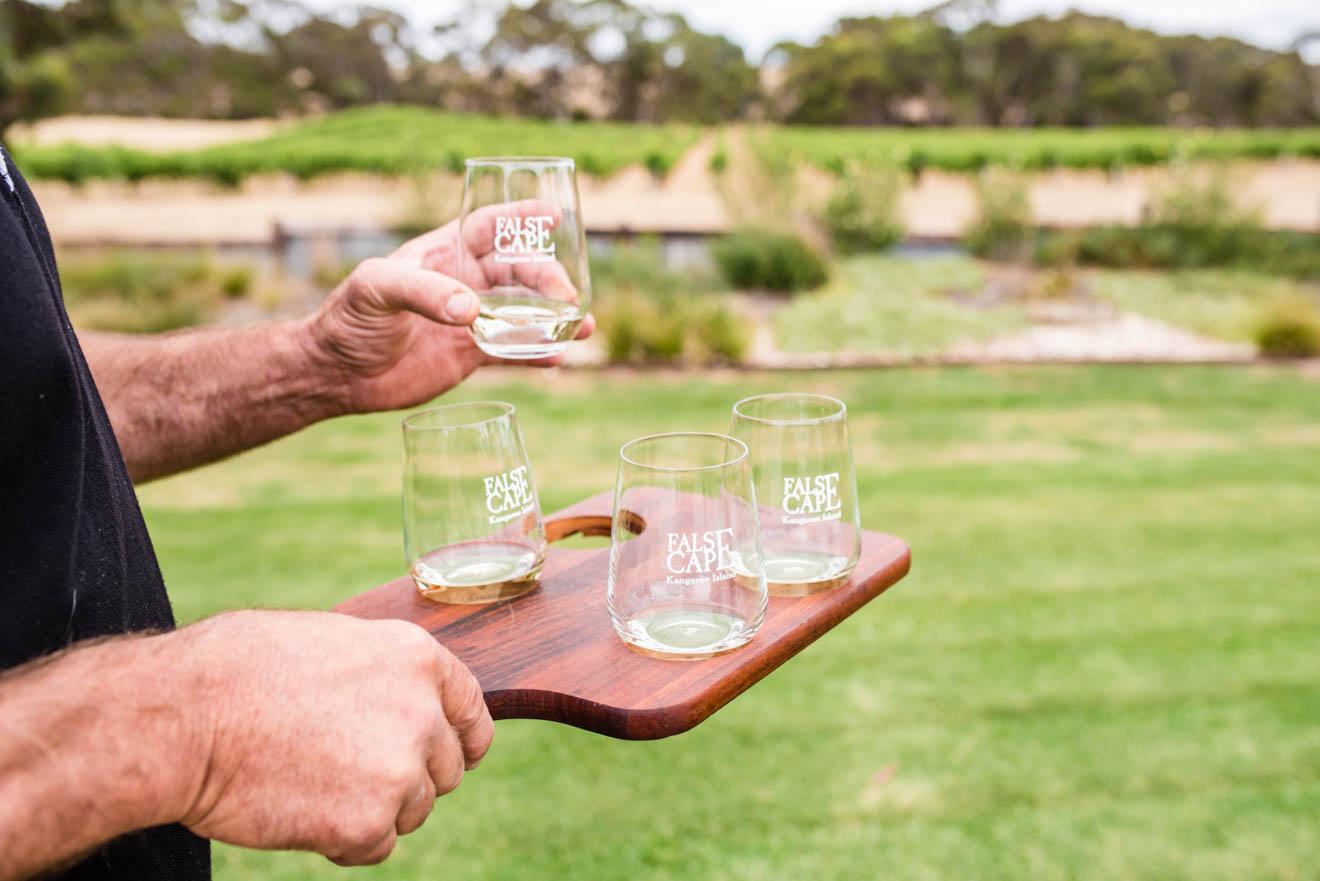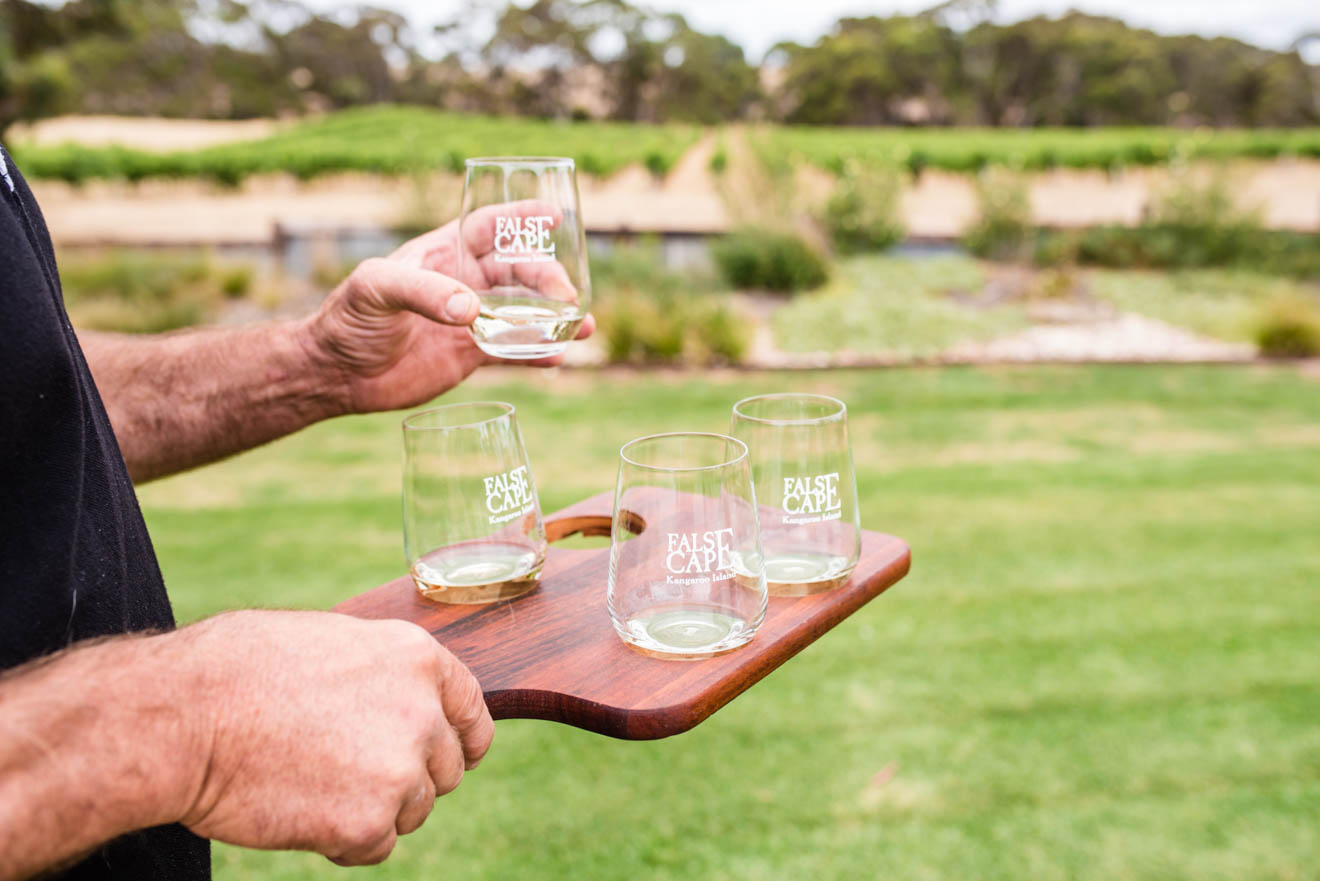 You only have to take a look at my post on day trips from Adelaide to see that South Australia has a food scene that is alive and thriving! At just 150km long, food and wine on this island may not be quite as varied as the world-famous Barossa Valley, but it's full of delicious seafood, unforgettable wines and some of the best cheese in the state.
If you've got your own car, it's easy enough to enjoy a self-drive around the top foodie hotspots. However, to enjoy every last drop of wine, beer and gin you can get your hands on, you might want to consider booking a tour with an expert guide.
PRICE: $180 for a full day tour
3. Chill with the Sea Lions in Seal Bay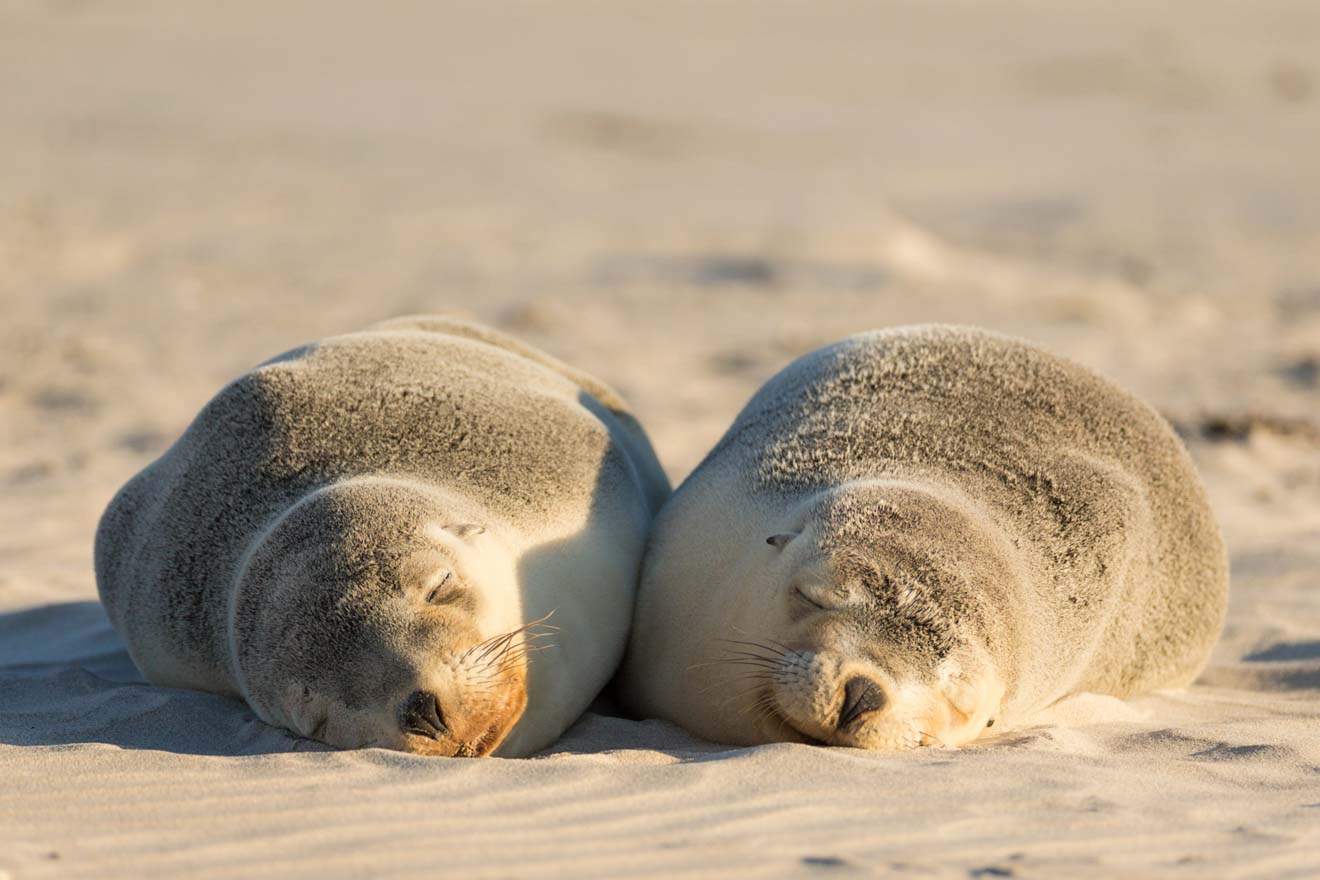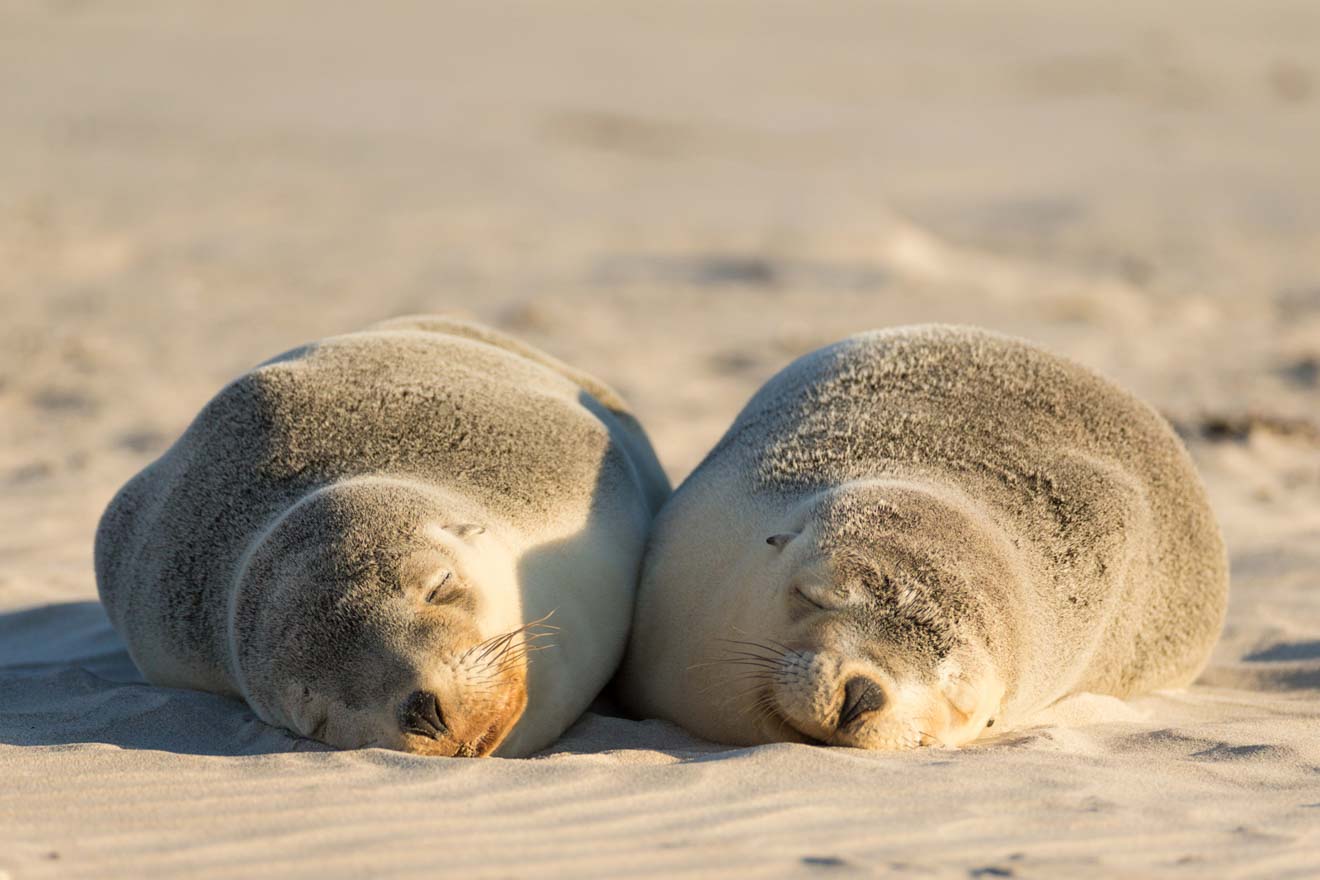 There's a reason that every tour and person that goes to Kangaroo Island has Seal Bay at the top of their itinerary. And that's simply because it's one of those unique wildlife encounters that you just don't find in many other places across the world – an up-close and personal look at Australian sea lions in their natural environment!
As you can imagine, lots of care goes into protecting the animals in Seal Bay, which means you can only visit the bay in two controlled ways. Either via a 900-meter boardwalk that looks over the beach, or a 45-minute guided tour that takes you onto the beach and closer to the animals. Both are easily booked online on the conservation park's website.
PRICE: Boardwalk entry $16.50, guided tour of Seal Bay $37.
4. Snorkel with Dolphins and Seals in the Bay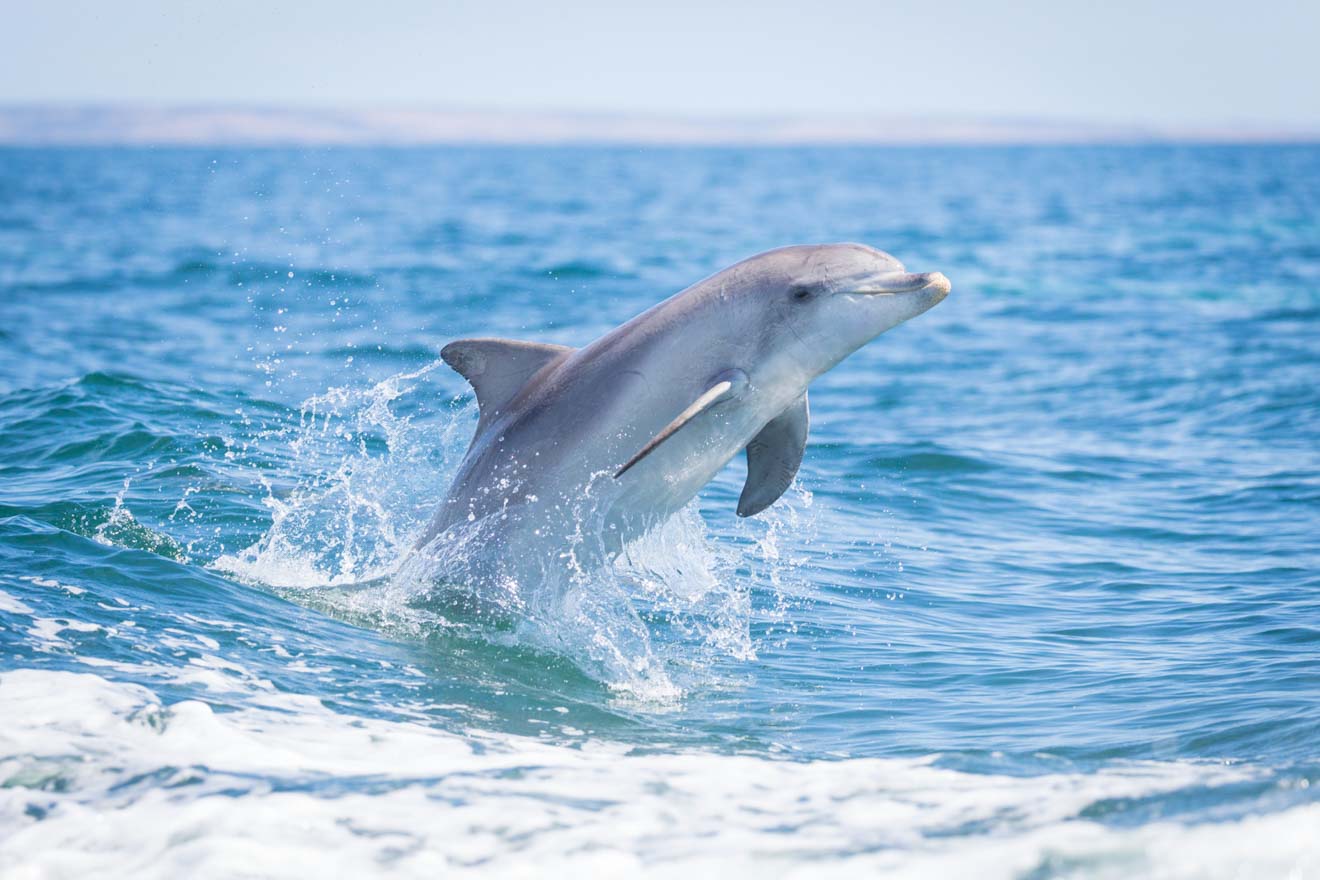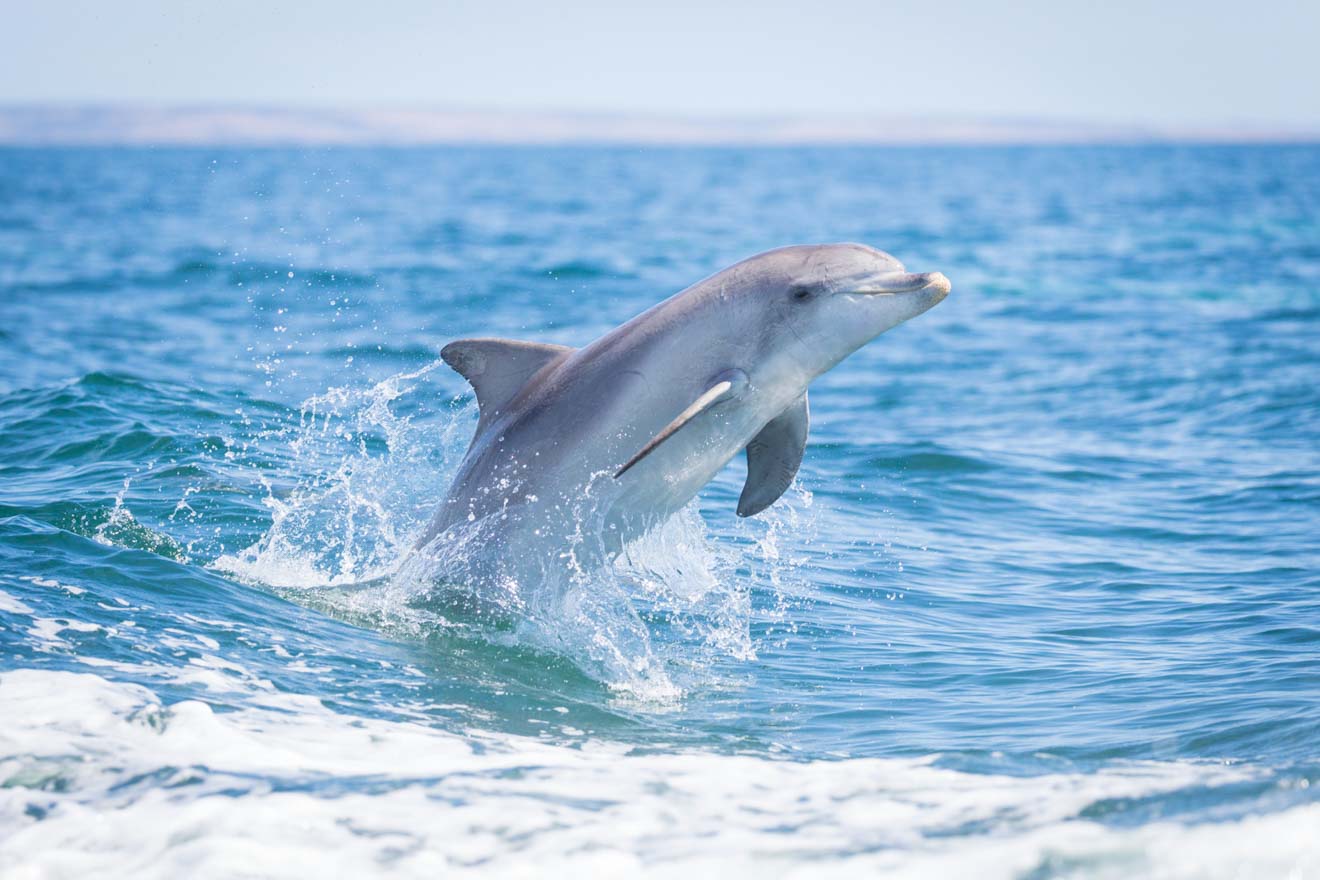 The waters that surround Kangaroo Island are absolutely bursting with wildlife! You might be lucky enough to spot dolphins swimming alongside the ferry when you travel to the island, or even whales during migration season which runs from May to October.
If you're a true nature lover, you may be interested in swimming with some of the friendly marine life. You can do this by booking a tour on an Ocean Safari trip where you'll spend two hours sailing the sea in search of dolphins and finding sea lions in Hanson Bay.
PRICE: $110 per person
5. Hike from the Kelly Hill Caves to Hanson Bay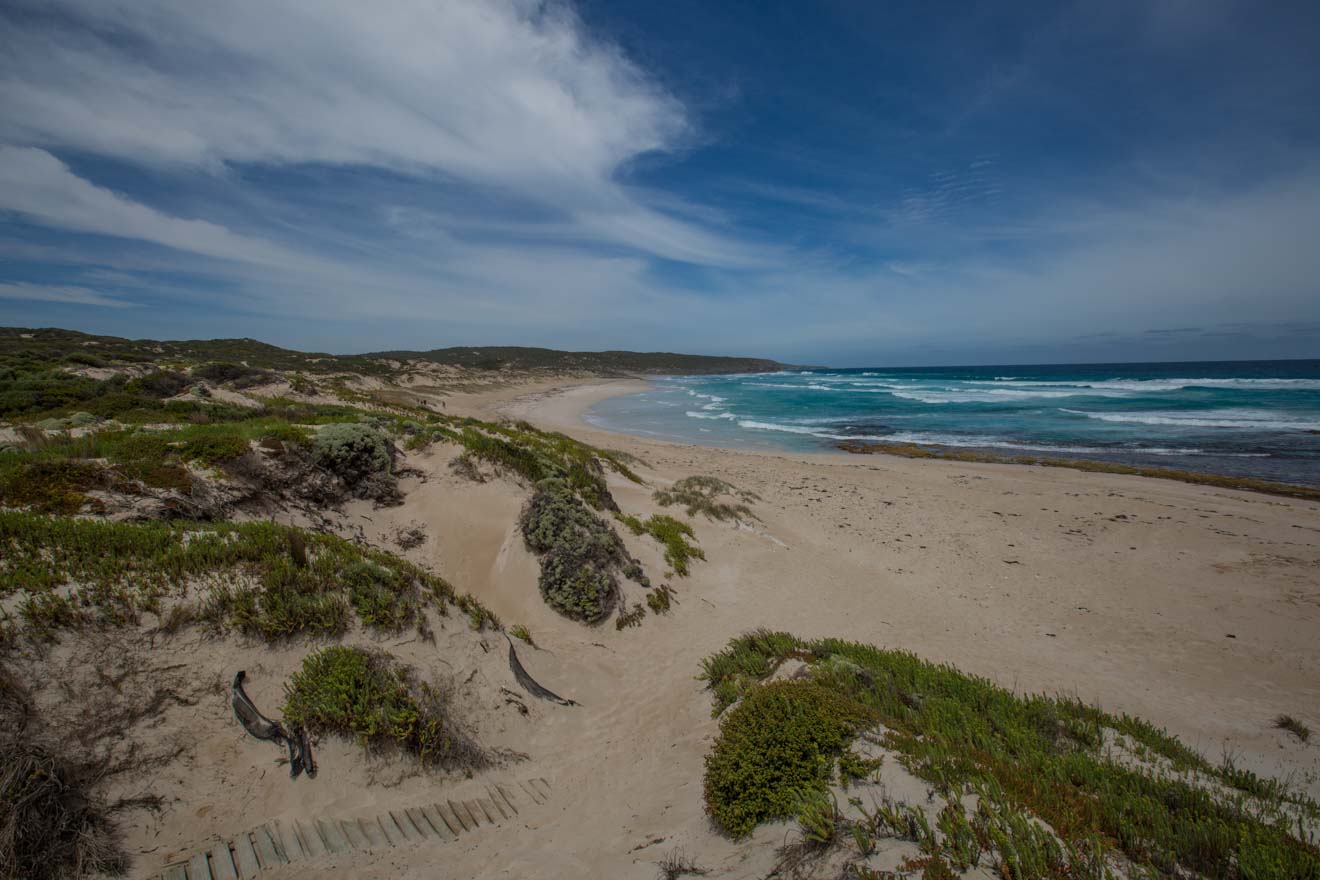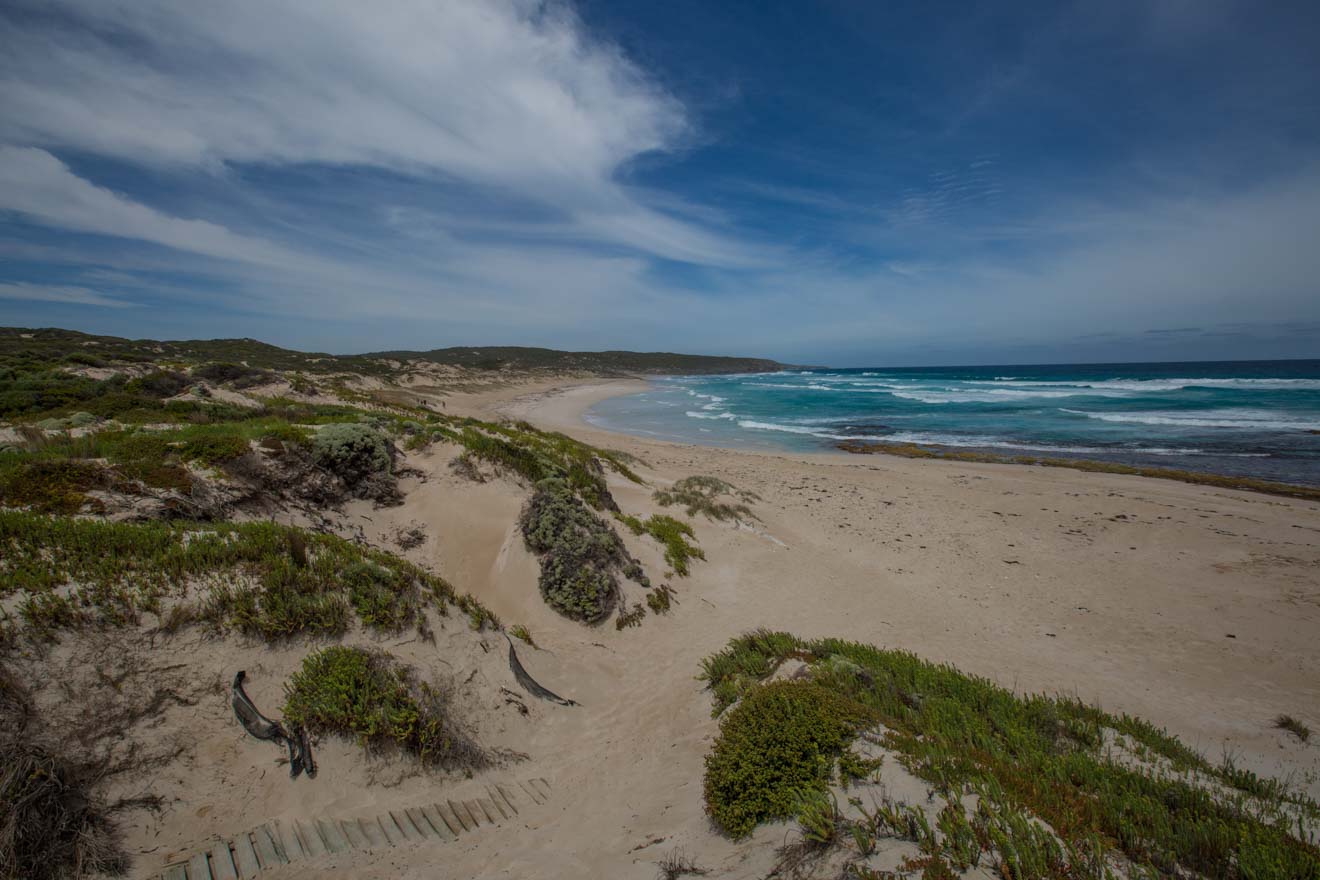 The Kelly Hill Caves on Kangaroo Island remind me of the super impressive Jenolan Caves in the Blue Mountains with stunning limestone features and bright blue lakes. Although you can pay to go on a tour inside the caves, one of the more popular things to do from here is to hike to Hanson Bay.
At 18km long, this isn't the shortest hike on the island, but it's considered to be one of the most impressive!
This idyllic coastal route will take you through woodlands, around freshwater lagoons and past so many stunning viewpoints that you'll be stopping every few minutes to get your camera out! It'll take about a day to do the walk and there isn't much in terms of amenities, so make sure you pack a good lunch and plenty of water!
PRO TIP: For equally as beautiful walks that won't take all day, check out some of the coastal trails near Emu Bay.
6. Discover even more Wildlife on Kangaroo Island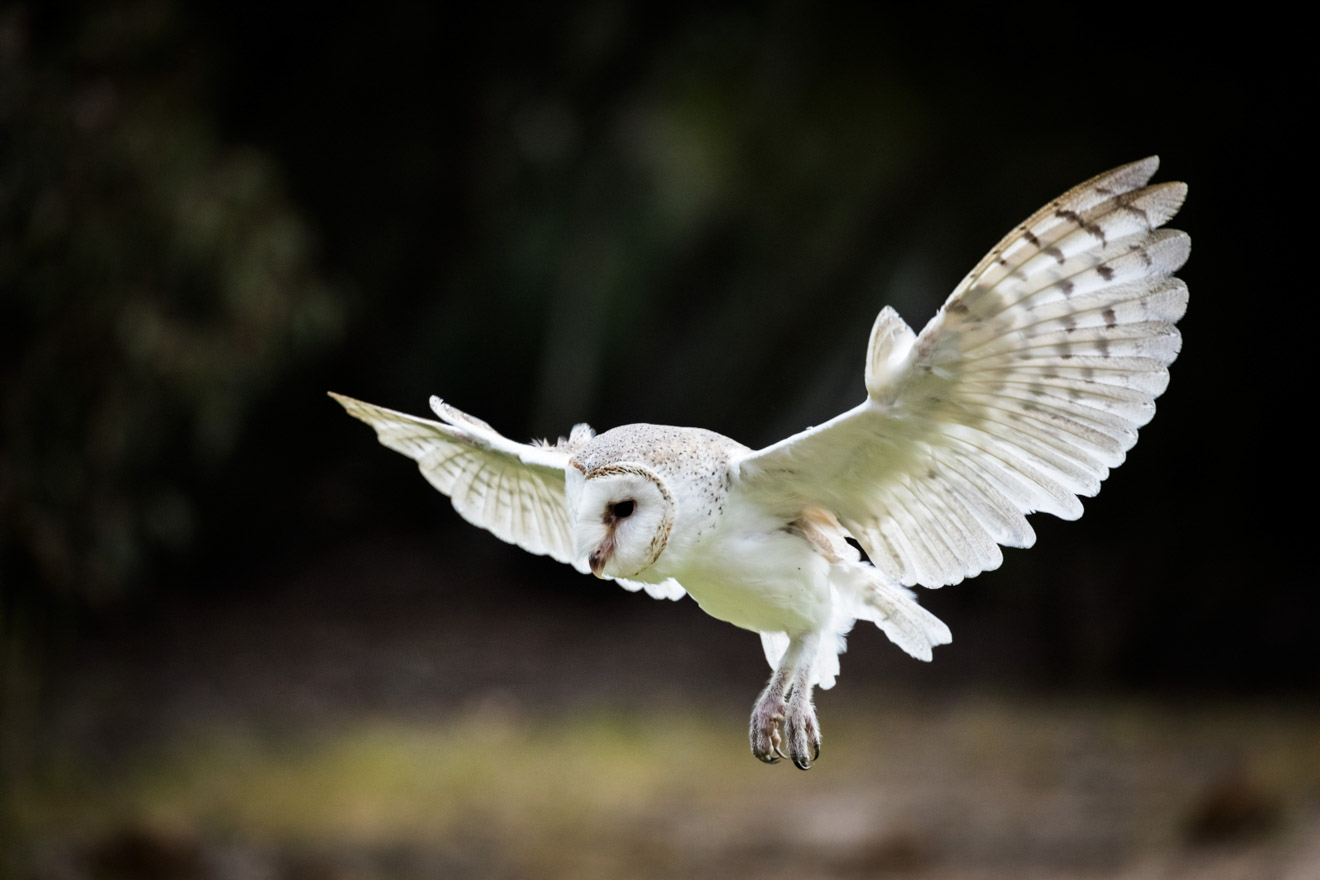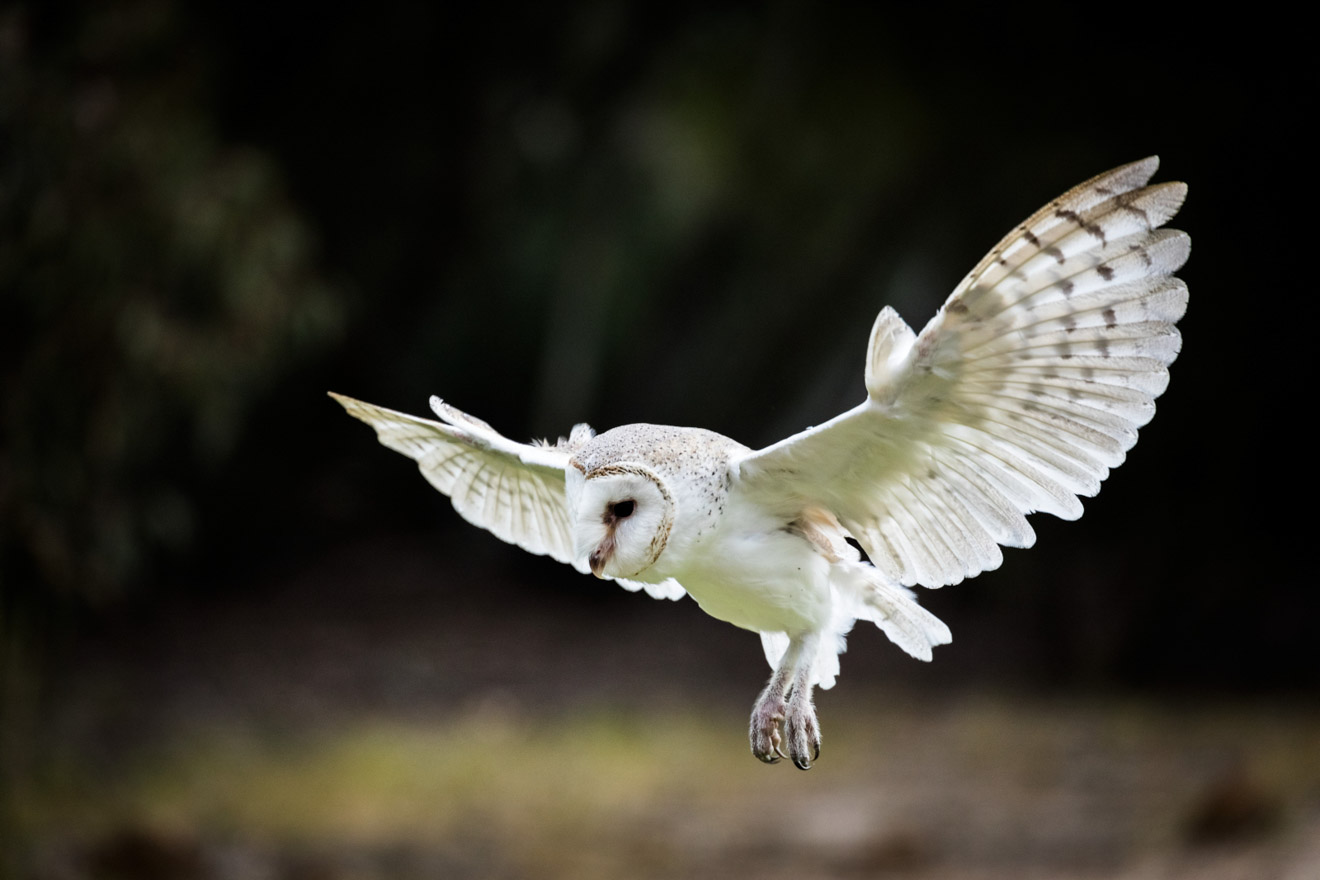 If you think Fraser Island has some seriously cool wildlife, just wait until you see what Kangaroo Island has in store for you! The island is mainly made up of a huge national park, several conservation parks and a few wildlife centres, all of which celebrate and protect the fantastic animals that live here!
Here are some places to go for guaranteed sightings:
Kangaroo Island Wildlife Park. Over 150 species of animal live in this park, all waiting to be discovered by you. This is one of the best things to do in Kangaroo Island if you're travelling with kids as there are loads of chances to get interactive with the animals too!
Hanson Bay Wildlife Sanctuary. Found just moments away from the popular Remarkable Rocks, Hanson Bay Wildlife Sanctuary actually spans over 5,000 acres. It's said to be the best place on Kangaroo Island for spotting native species in their natural habitat.
Raptor Domain Kangaroo Island. Home to wedge-tailed eagles, barn owls, kookaburras and many more bird species that are being rehabilitated, this is a great place to watch the island's most prestigious birds in flight.
If you're in search of some of the most elusive species on Kangaroo Island, then you'll need to venture out during the night. As well as kangaroos and wallabies, animals like the echidna and possums are all much more active when it falls dark! This 4WD night tour will take you to some of the most remote areas on Kangaroo Island, perfect for wildlife viewings!
PRICE: $95 for a three-hour tour
7. Enjoy the Thrill of Off-Roading on Kangaroo Island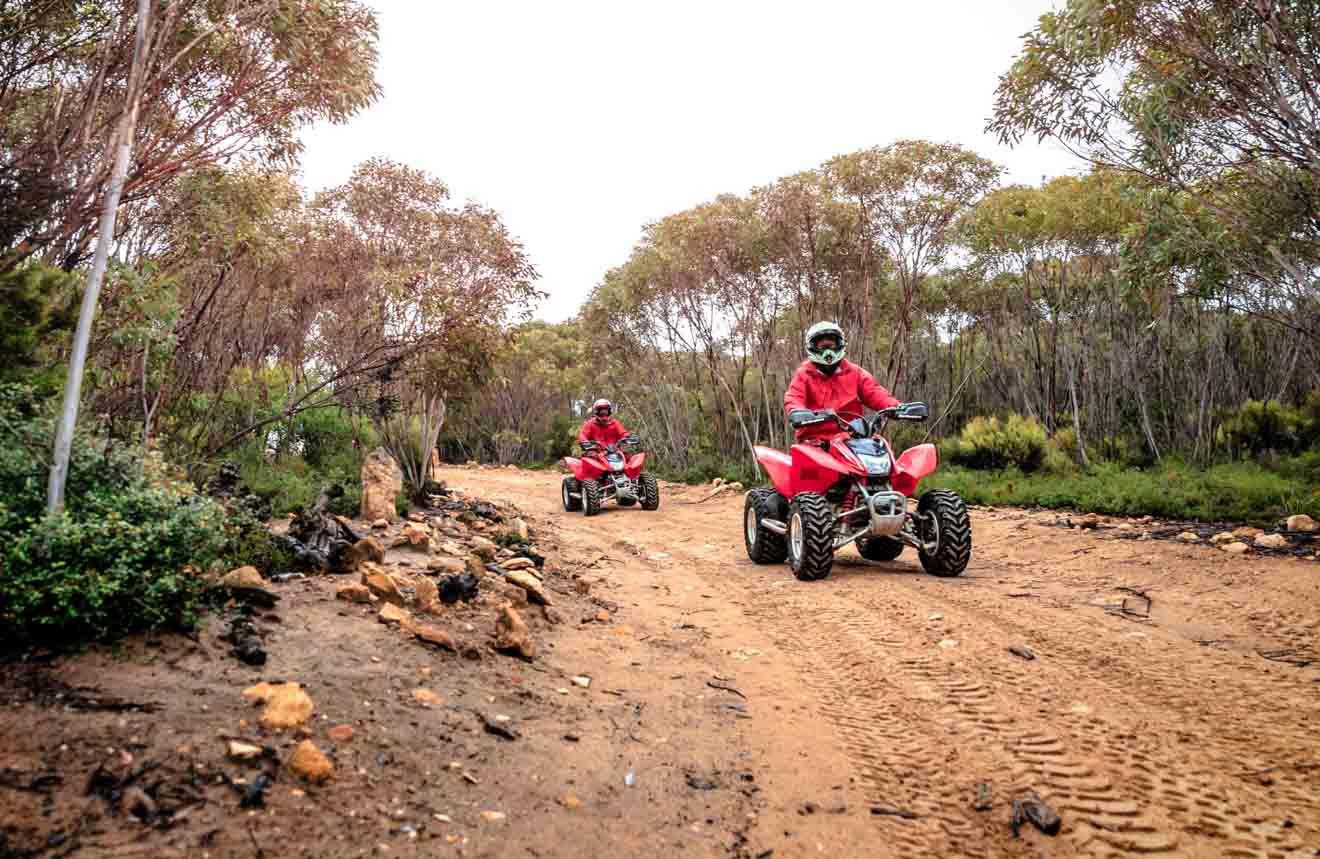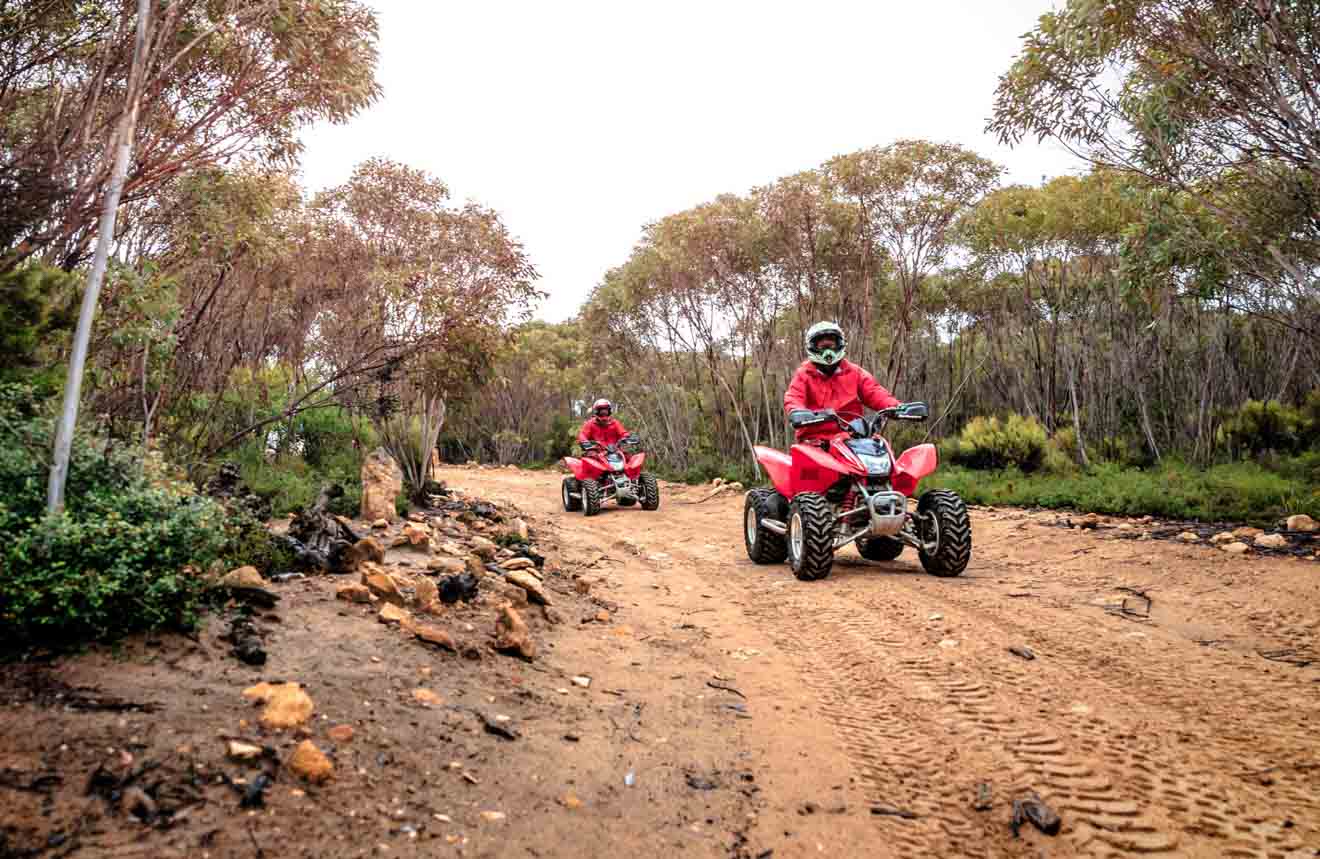 Outdoor Action is where you want to be if you're up for trying something a little different on Kangaroo Island. Located in Vivonne Bay, this adventure centre offers visitors the chance to mountain bike, kayak or quad bike their way around the island.
Prices vary from about $75 to $150 for an activity. I had a quick look into all of the activities on offer, and their quad biking tour comes the most highly recommended. Kangaroo Island is home to areas that are only accessible by ATV vehicles which makes this even more special.
PRICE: $147 per person
8. Make the Drive to Cape Willoughby Lighthouse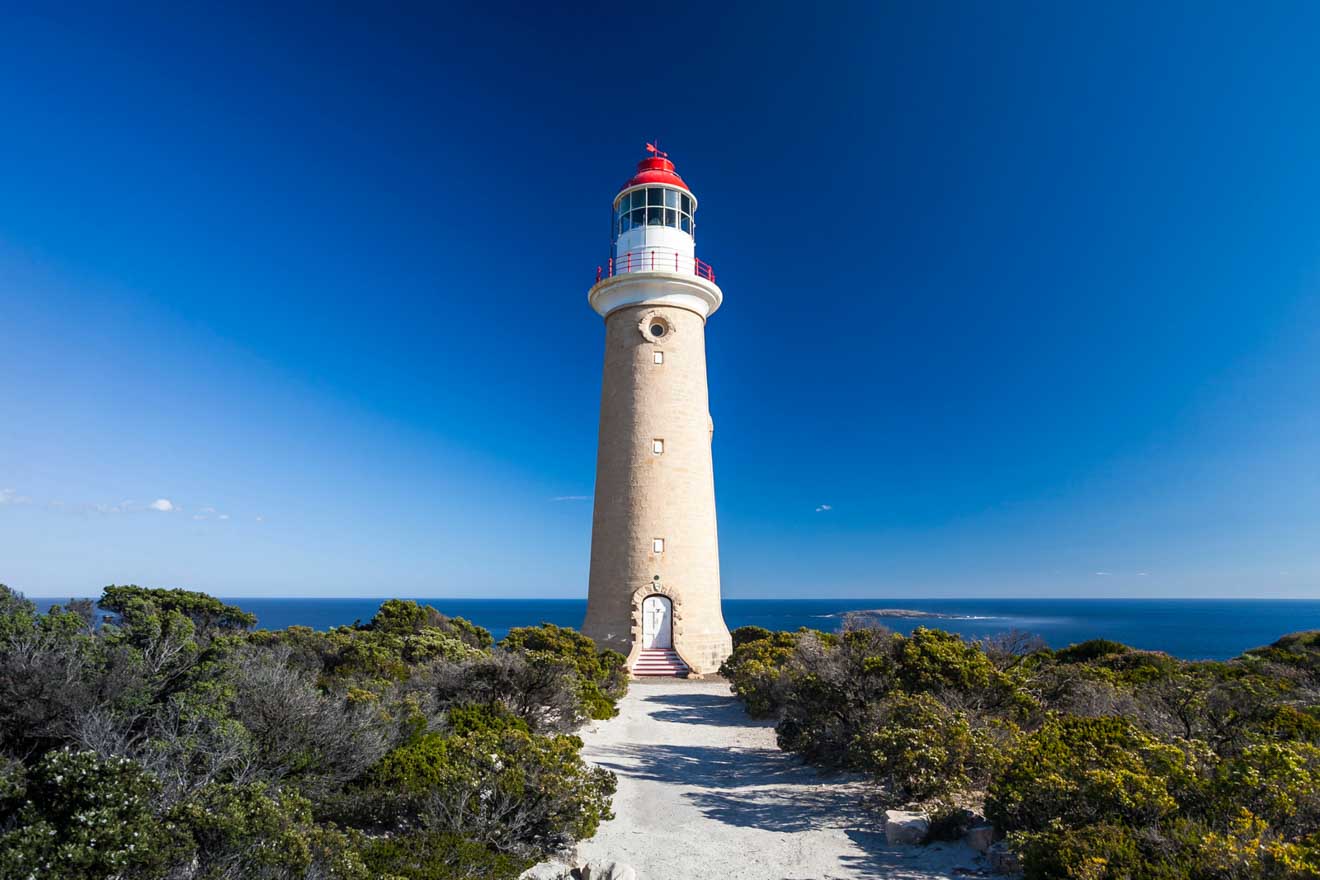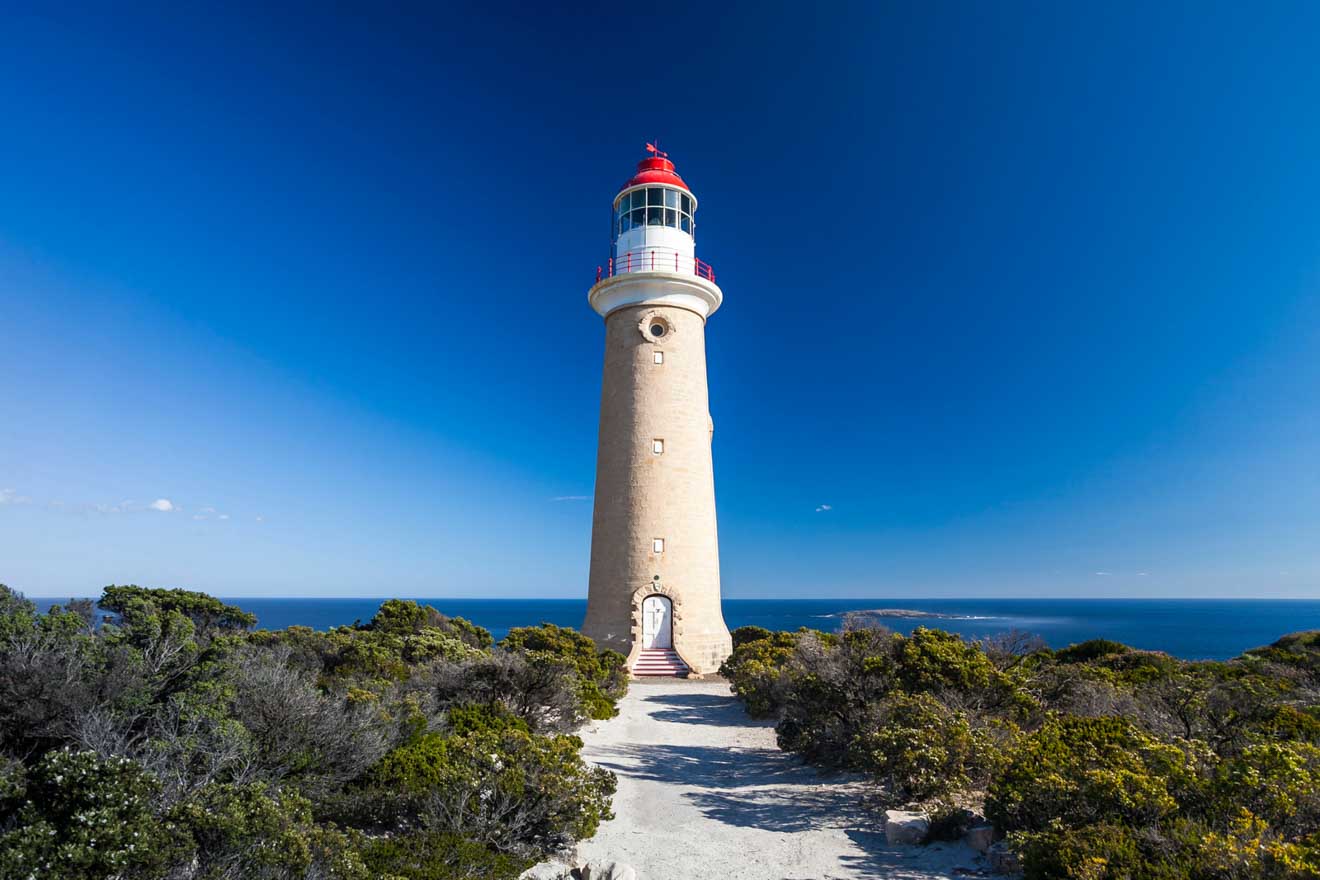 Cape Willoughby Lighthouse sits on the most easterly point of Kangaroo Island. Even though it's just 20km away from the main town of Penneshaw, it's one of those things that just doesn't get visited as much as everywhere else. Why? Because that 22km of road is dirt road! Which means you'll almost definitely want a 4WD or at least a sturdy 2WD to get there!
The effort to get there is totally worth it though! For one, it was built in 1852 making it one of the oldest lighthouses in Australia, and two, from this point you can enjoy stunning panoramic views of the coast and LOADS of red kangaroos hopping about!
9. Ride the Dunes in Little Sahara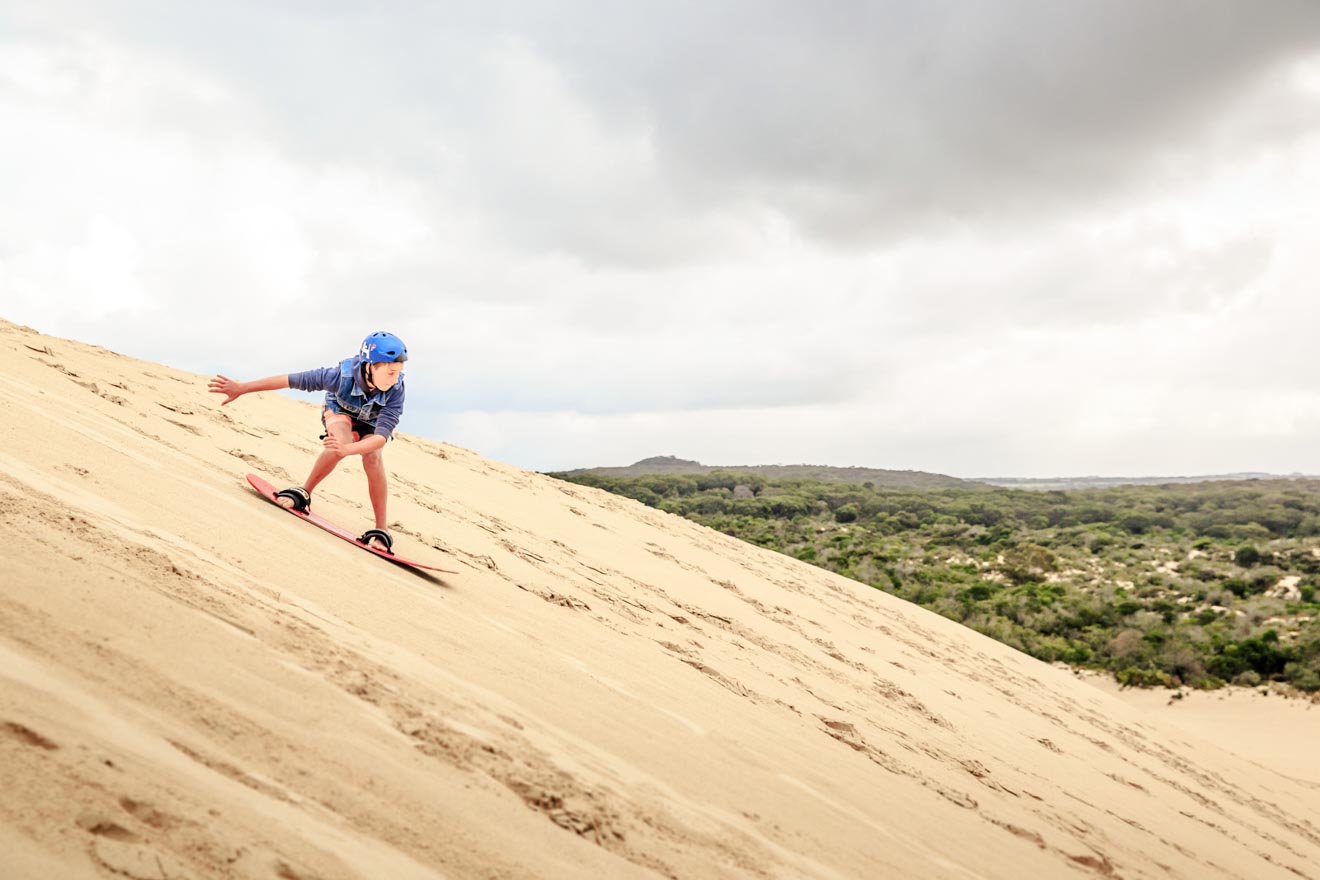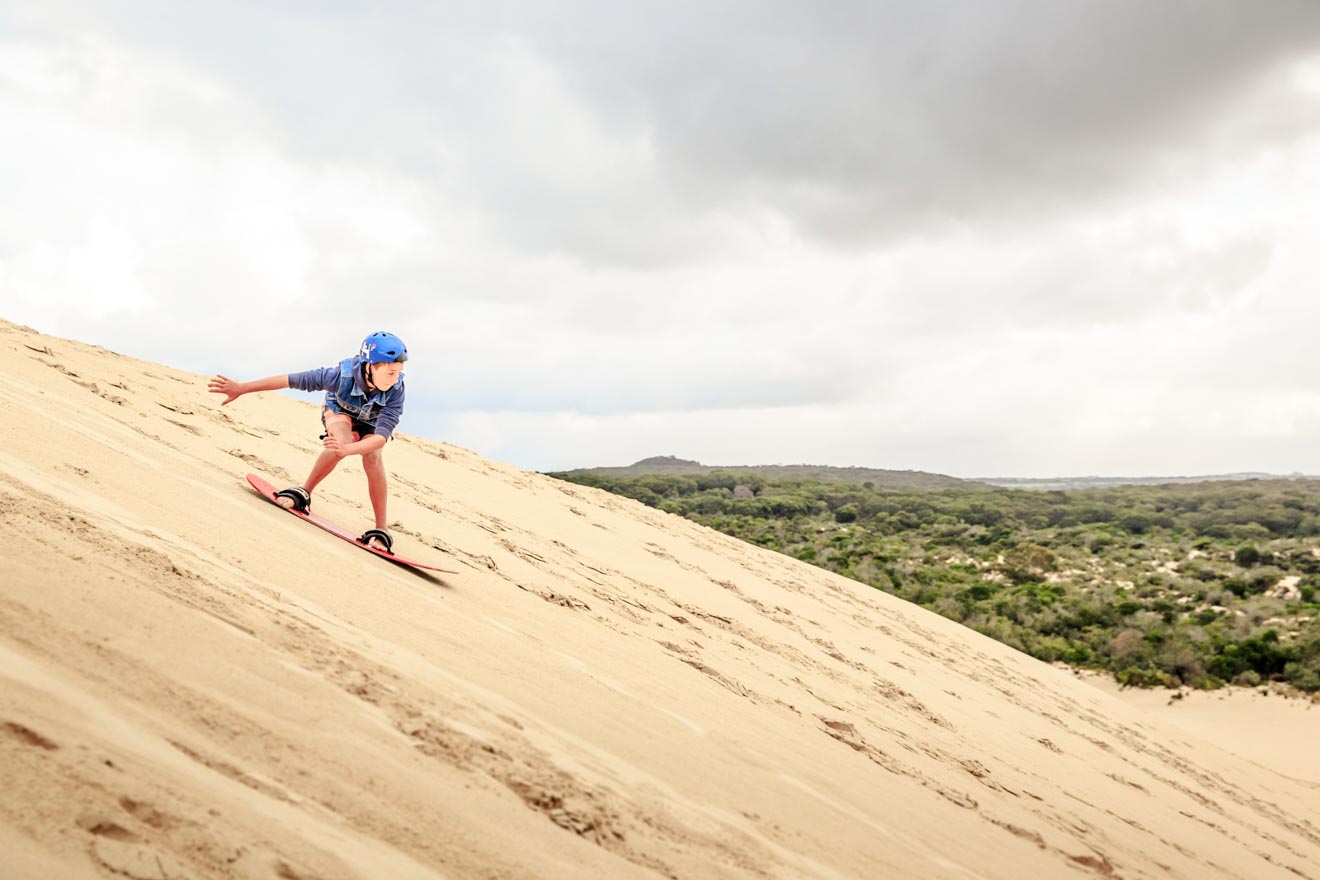 On your way to Vivonne Bay or Flinders Chase National Park, don't forget to stop off at Little Sahara. This small cluster of sand dunes won't take up much of your time, but they're definitely worth a visit.
It's free to walk to the top of the dune and admire the view, but for the ultimate bit of fun, why not hire a sandboard and slide down the hills? It's $37 to hire the sandboard, and you can do this in advance here. They'll provide all of the safety equipment, plus give you a few tips on how to ride the board safely!
10. Relax and Unwind at Vivonne Bay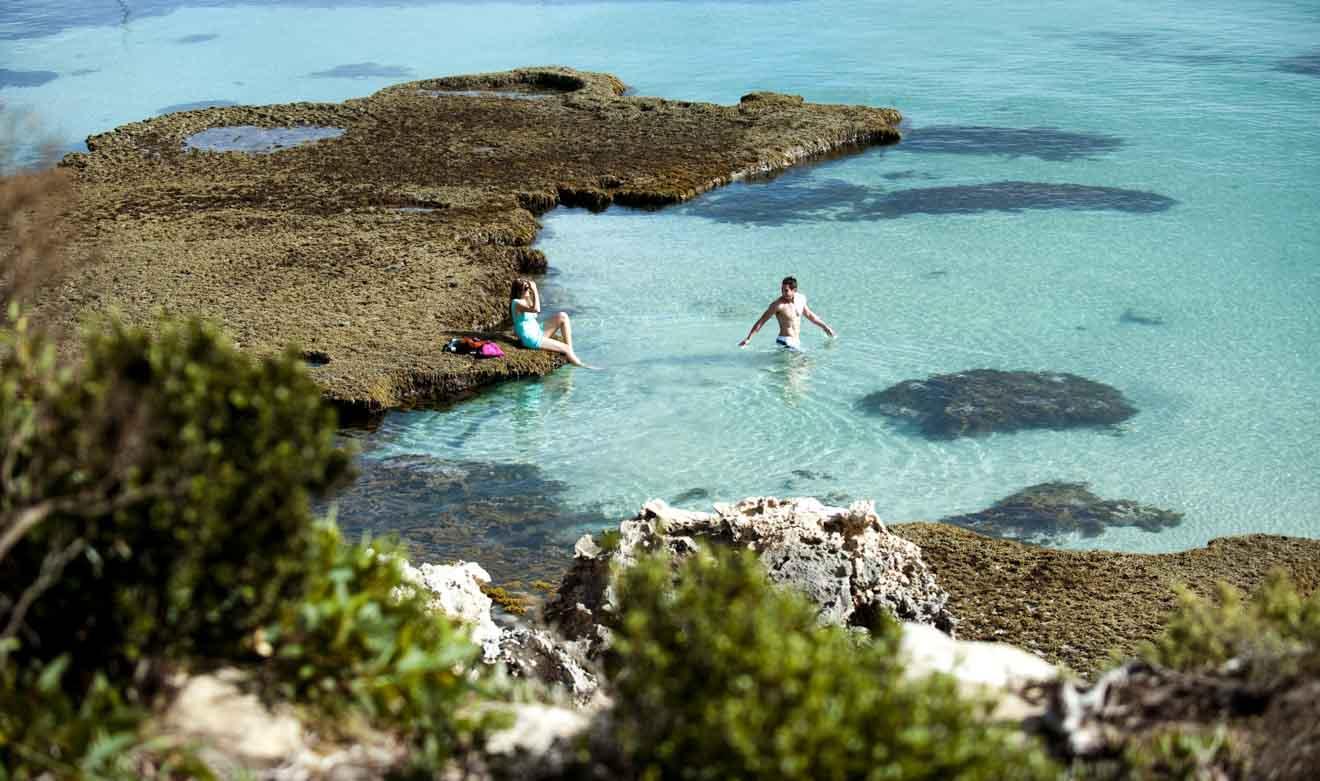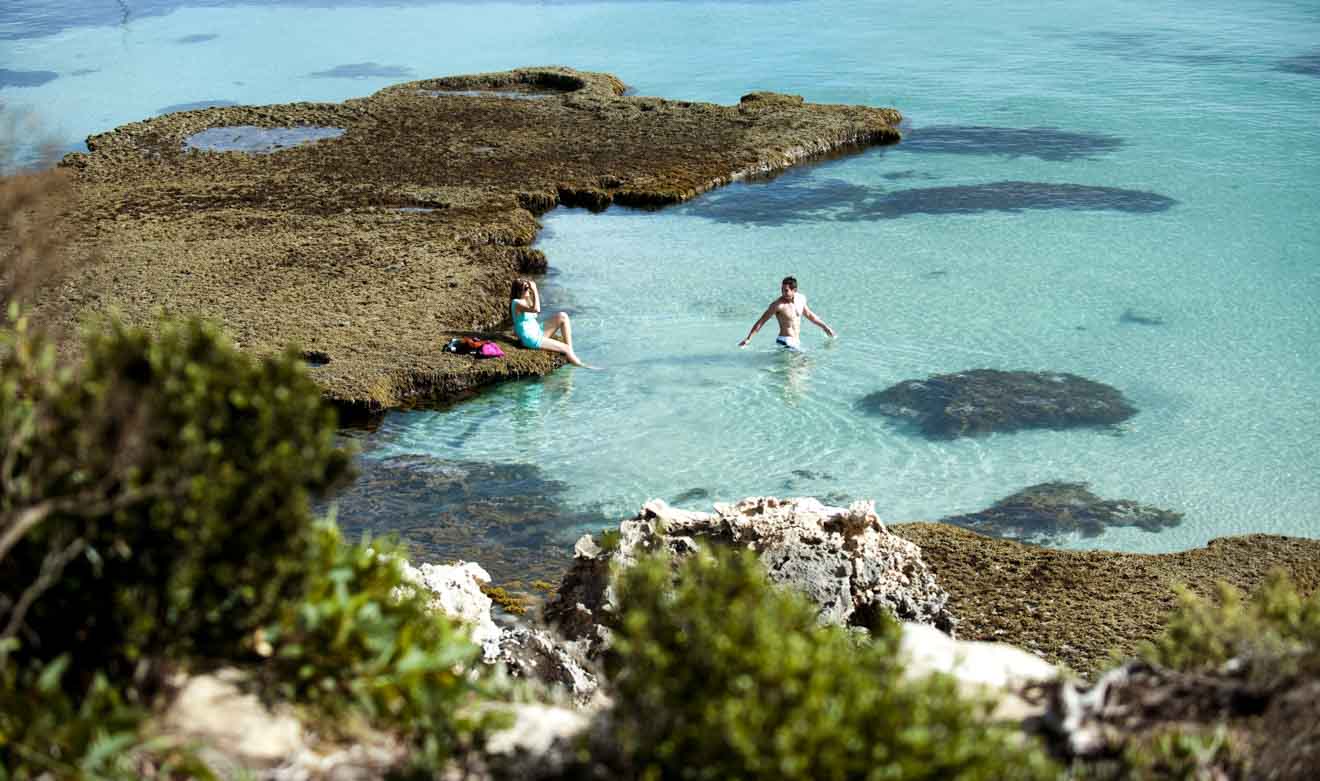 If you visit just one bay on Kangaroo Island, make sure it's Vivonne Bay! Sat right next to Seal Bay, the views here are simply incredible, with azure coloured water and bright white sands that seem to curve round forever. With toilets and picnicking facilities, this is the best spot for grabbing some lunch or sunbathing.
TOP TIP: Swimming isn't recommended here due to the strong rip tides. If you're keen to jump in the sea, it's best to head to Emu Bay or Stokes Bay instead.
11. Walk through the Boulders at Stokes Bay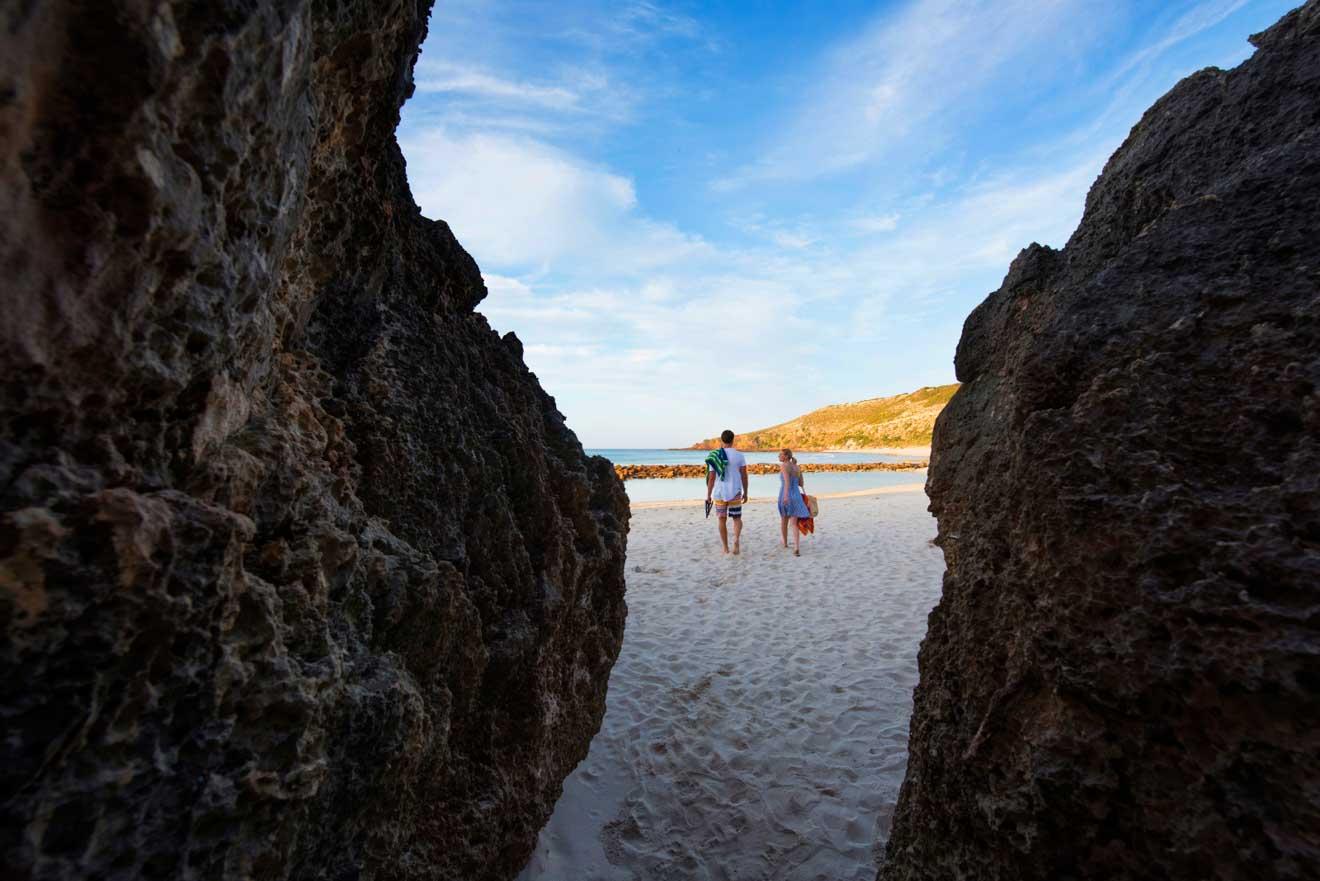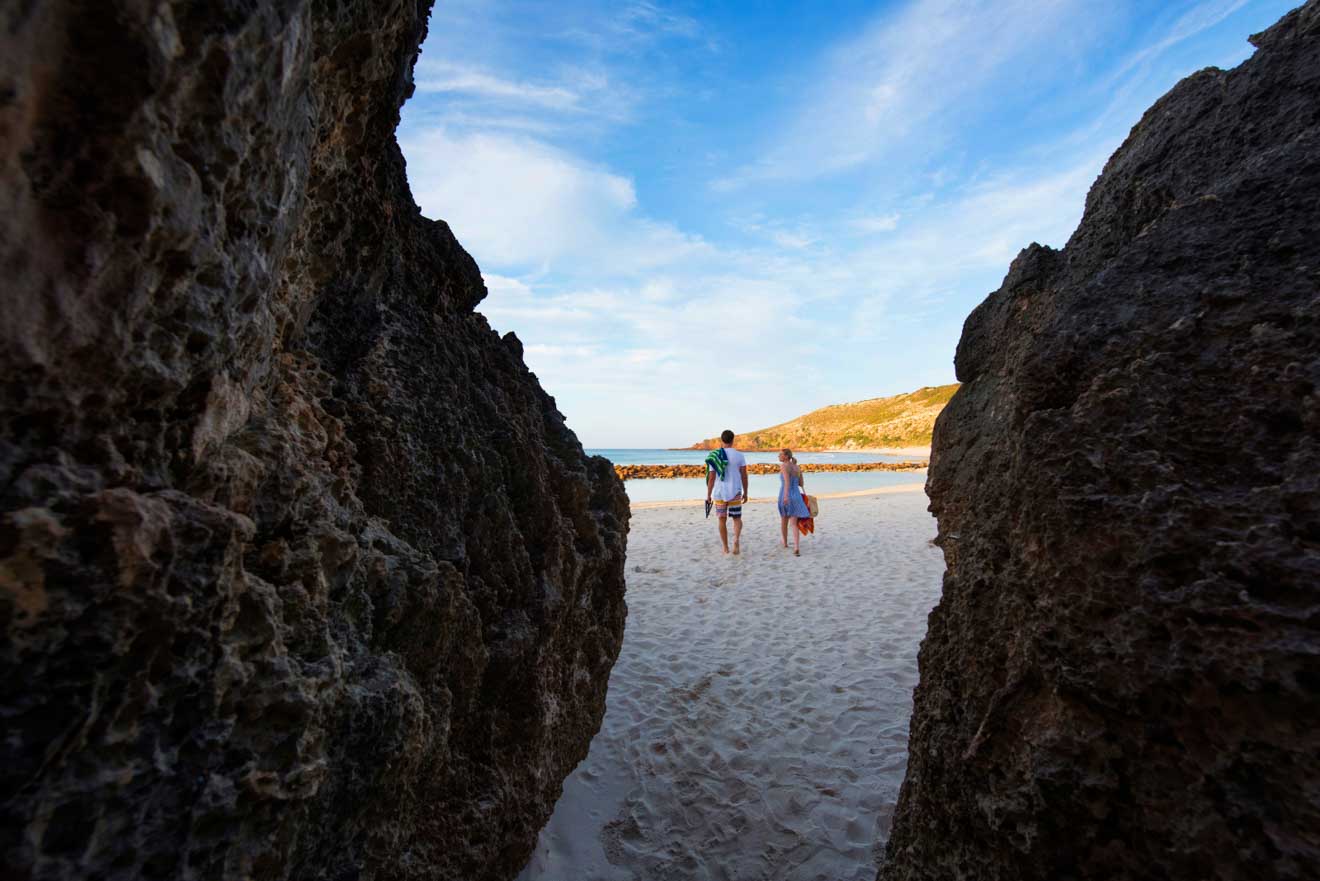 There isn't a corner you'll turn on Kangaroo Island without seeing another beautiful bay to explore! Stokes Bay, on the northern coast, stands out among the rest, simply for its entrance!
The bay is only accessible via a short hike that takes you through large boulders to a hidden bay and endless rock pools on the other side. Just make sure that you visit during low tide otherwise you won't be able to get very far into the hike!
Practical info about the island
How to get to Kangaroo Island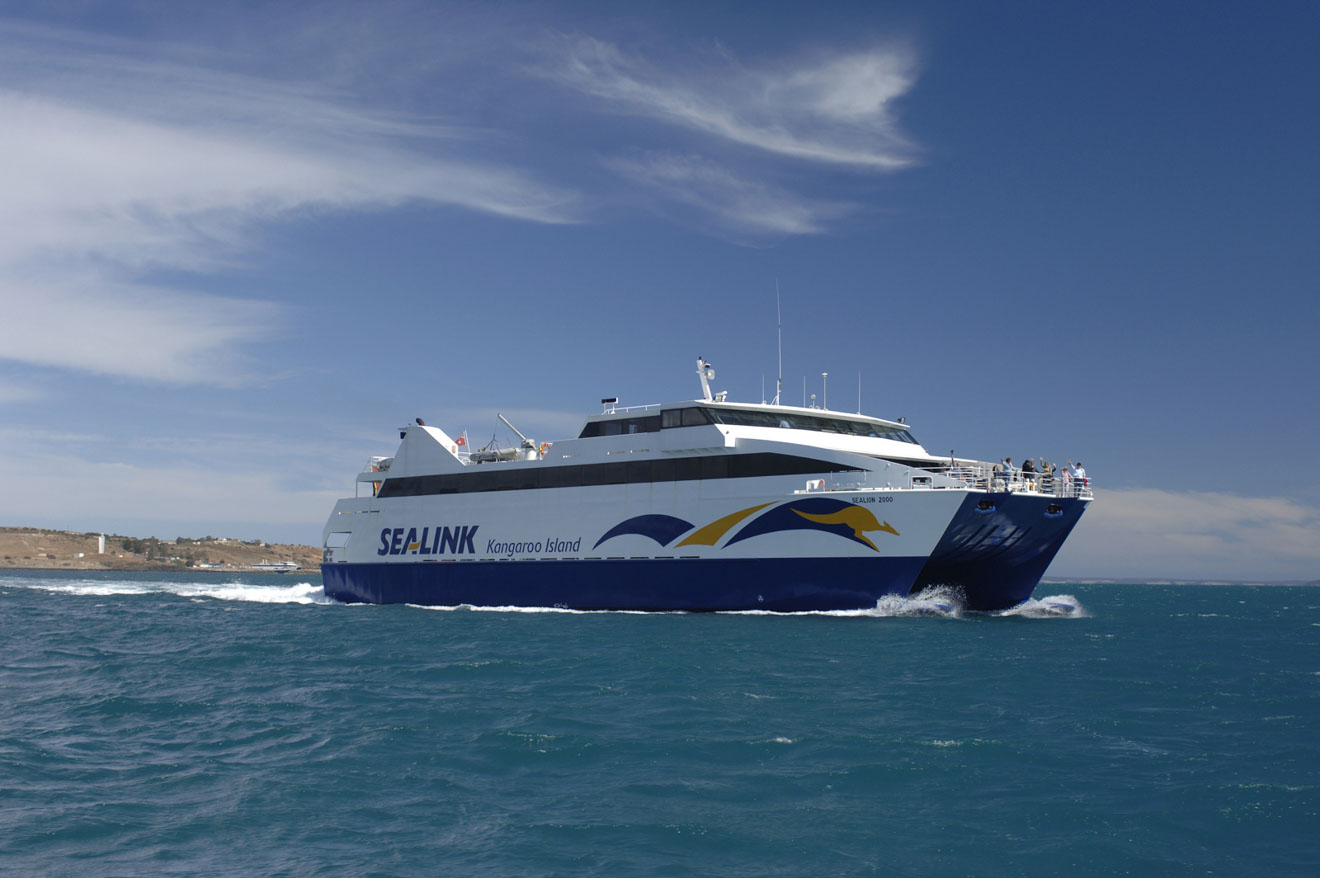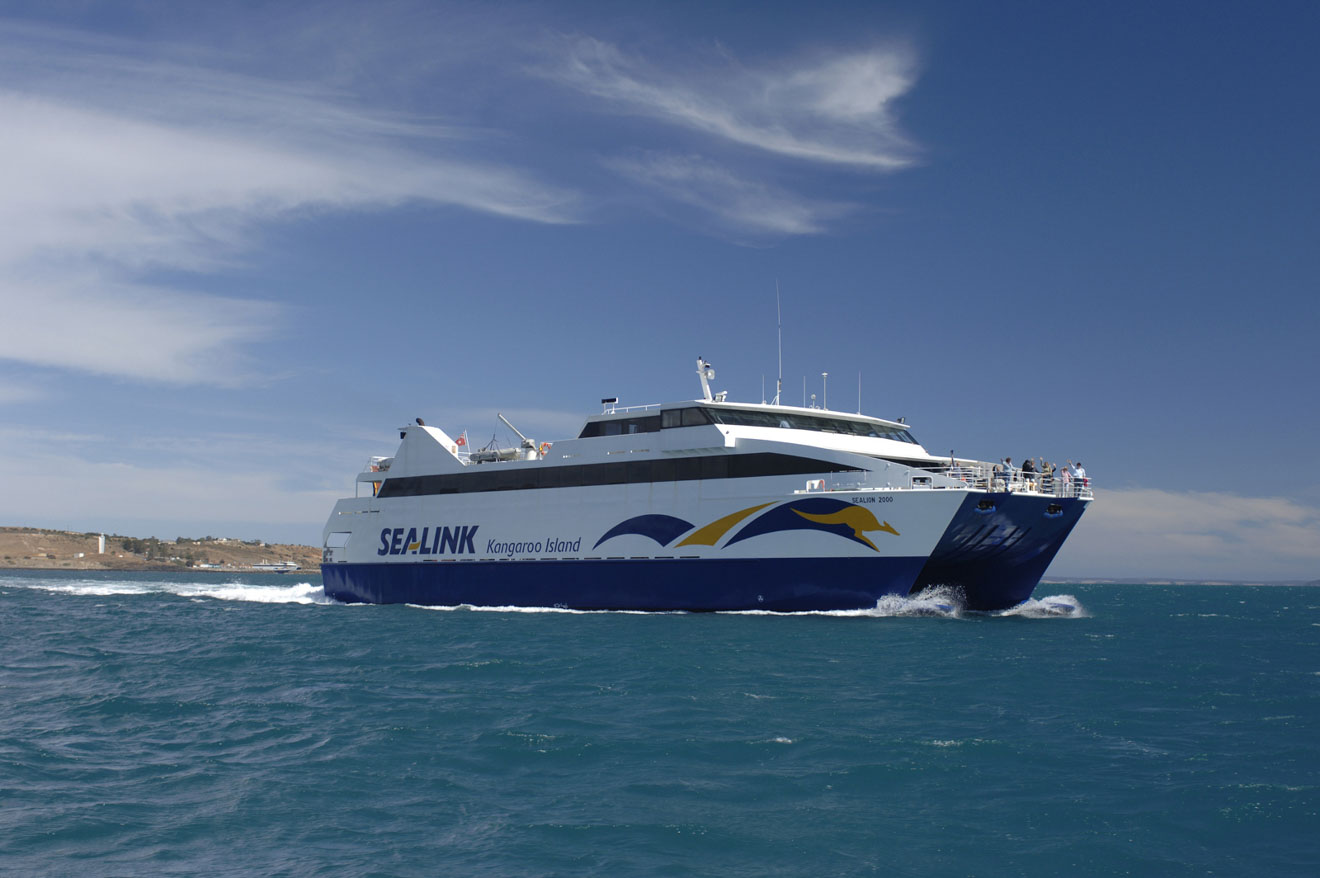 Sitting just off the coast of South Australia, the first part of your journey to Kangaroo Island will involve flying to Adelaide, or driving if you're not too far away. Once you're there, you've got a few different options to travel on to the island.
1. By car and ferry
Driving to Kangaroo Island has become the most popular way to travel there. From Adelaide, it's about a 90-minute drive to the ferry point in Cape Jervis. From here, ferries run by SeaLink leave six times a day in peak season and cost $98 per car per crossing. Allow around 45-minutes for the 16km crossing to the island!
TOP TIP: If you're renting a car for your trip, make sure that the insurance covers trips to Kangaroo Island! Not all car rental companies will cover this type of travel!
2. By flight
Flying is definitely the quickest and most hassle-free way to travel to the island, taking just 35-minutes to get from A to B. Daily flights from Adelaide are operated by Regional Express and cost around $350 for a return flight.
3. With a tour
There are loads of tours that go to Kangaroo Island too, and they'll organise your travel and all of the activities on the island. One day tours from Adelaide are great if your time in this part of Australia is only short. However, if you've got time, I'd highly recommend booking a two-day tour or even longer if possible!
You can even combine a tour with some of South Australia's other top-rated attractions, like Wilpena Pound or Barossa Valley if you're eager to explore this region in Australia a little more!
FUN FACT: To keep this island and its wildlife thriving, there are a few things that you're not allowed to bring onto the island. This includes bees, potatoes and certain animals. Check out the full list here.
Where to stay on Kangaroo Island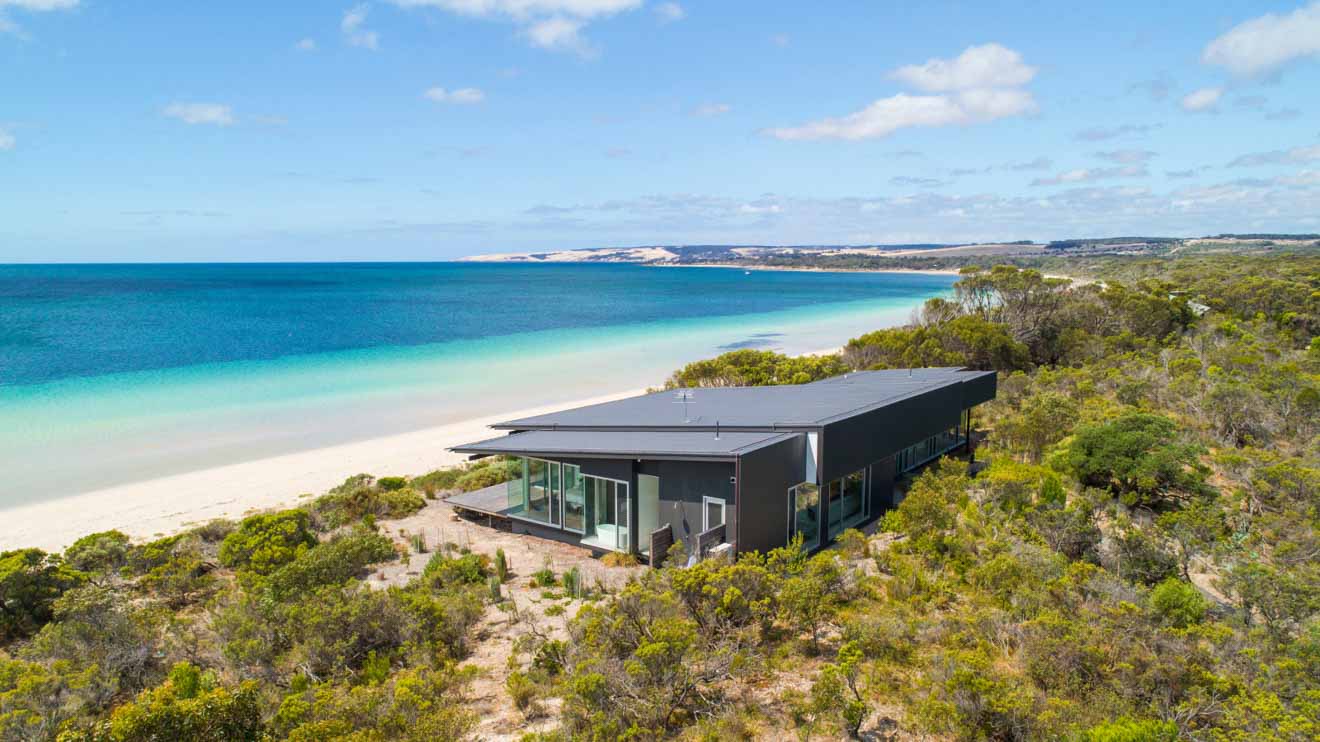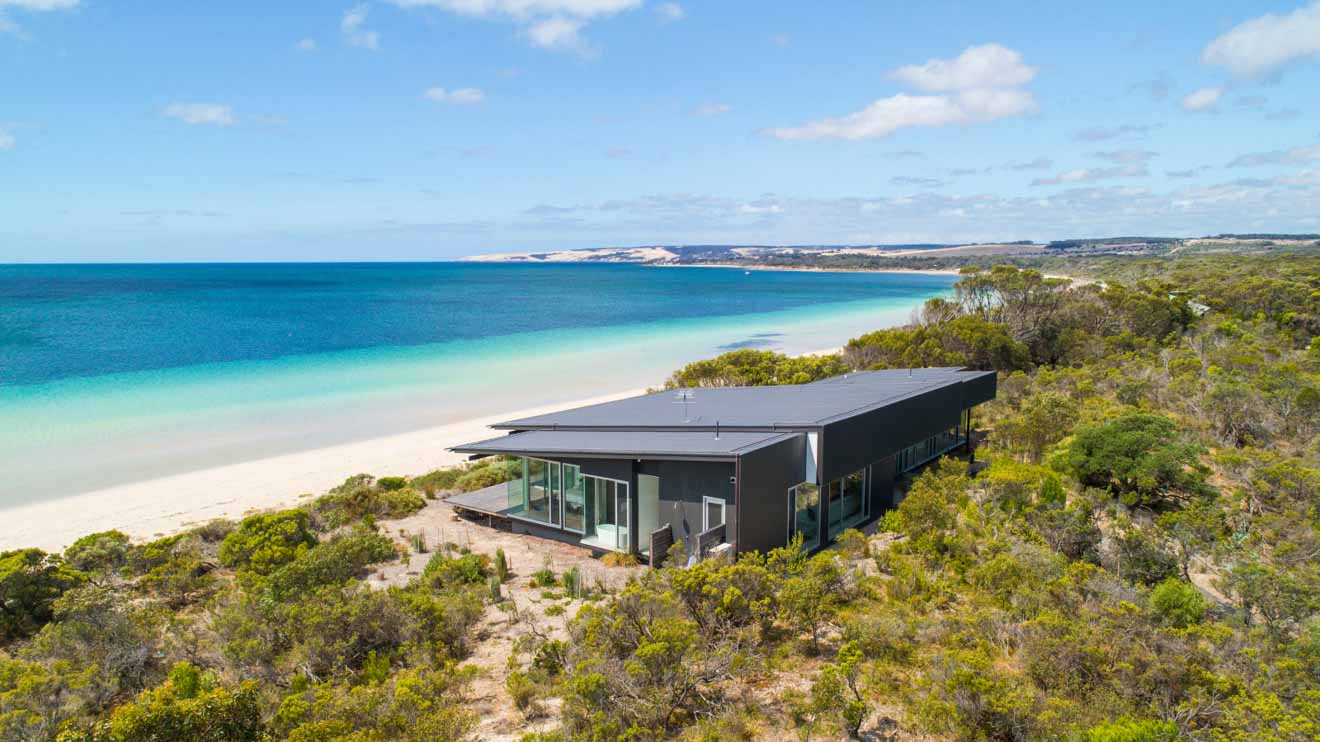 Most of the accommodation on the island is clustered around the main towns, Penneshaw and Kingscote, and close to some of the more popular sights like Vivonne Bay. Budget accommodation can be rather hard to come by, but I've tried my best to find something that will suit everybody below!
Luxury (250 AUD and up):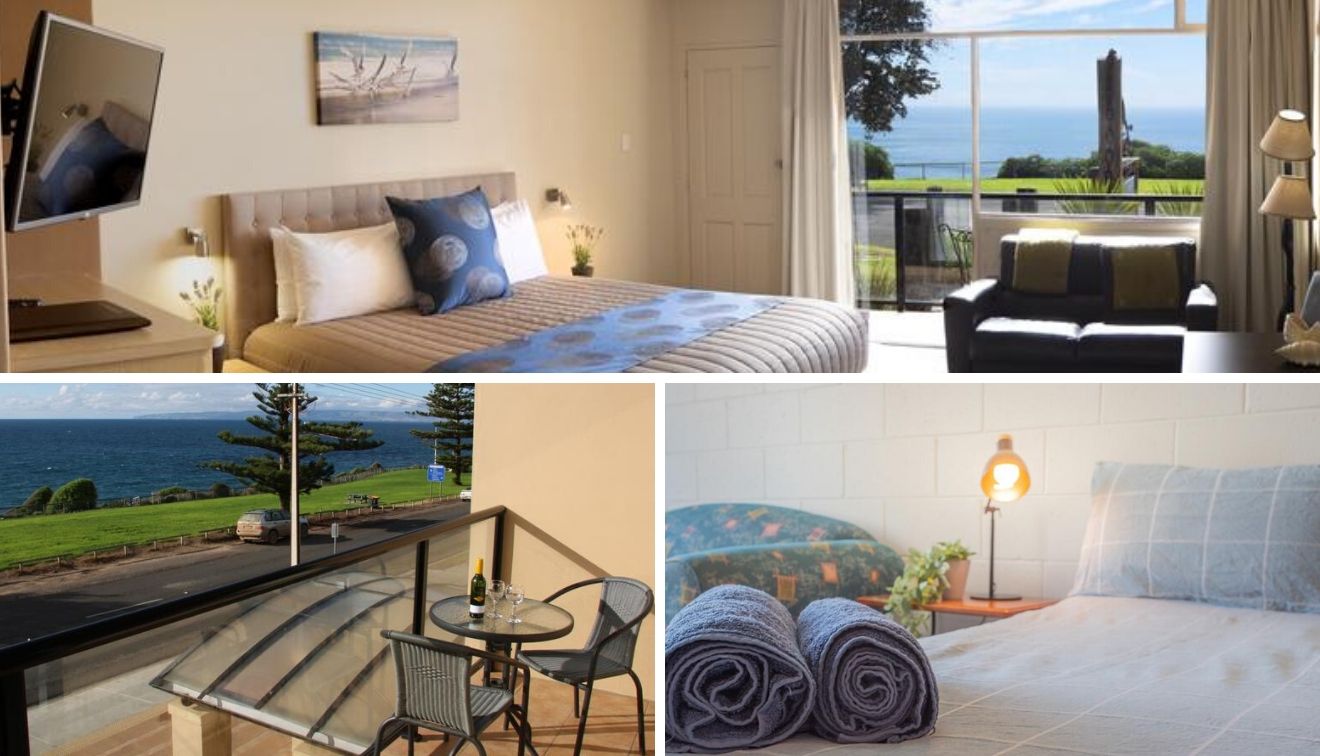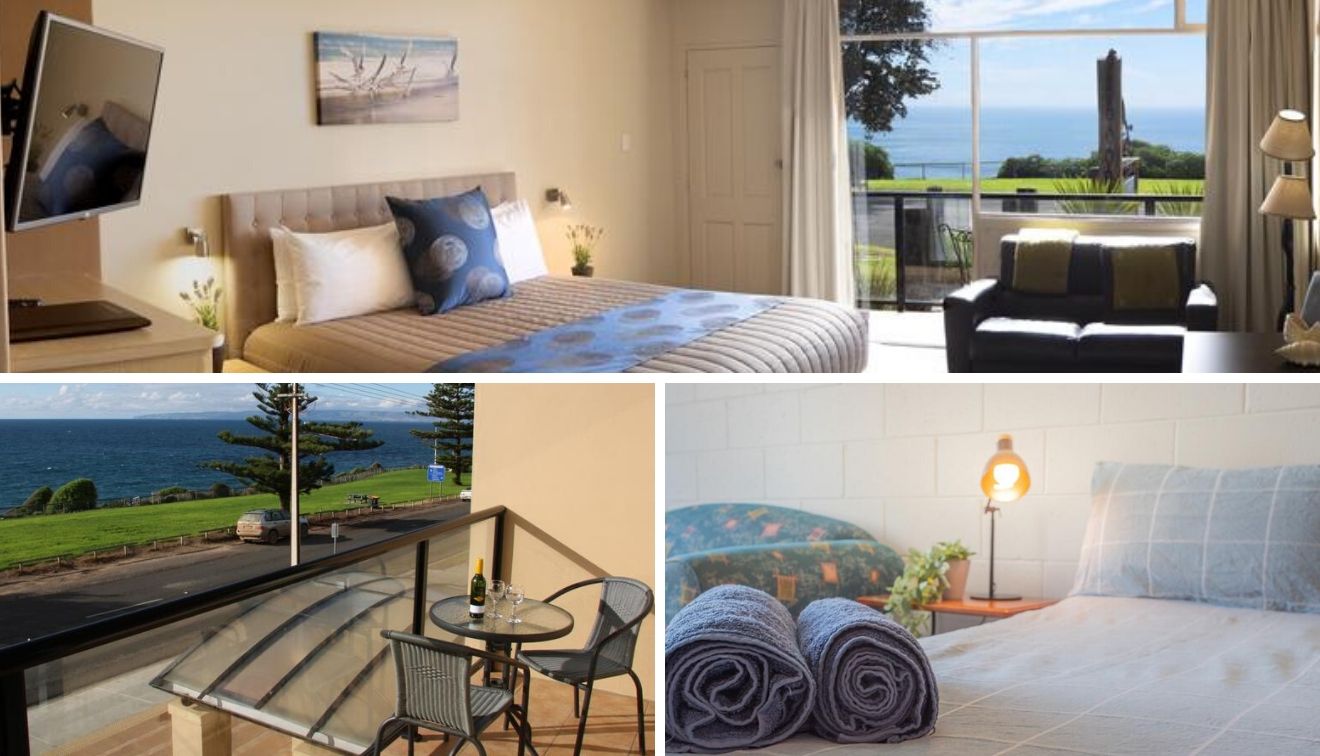 Kangaroo Island Seafront offers 4-star accommodation in a super convenient location right next to the ferry terminal. Along with spacious villas and self-catering facilities, you'll also find a lovely communal pool and onsite pizza shop! A short drive away in the village of American River is the Mercure Kangaroo Island Lodge, another fantastic option for those wishing to holiday in comfort, with free Wi-Fi and swimming pool facilities.
Middle (85 to 166 AUD):
Penneshaw has a great variety of mid-range accommodation including the newly renovated Penneshaw Beach Stay. Guests can choose from double or family rooms, all of which come with ensuite bathrooms, sea views and access to a shared tennis court. The Fig Tree B&B is just around the corner and has a more homely feel to it. As well as private double rooms, you can also use their communal kitchen or BBQ area in the garden!
Budget (up to 85 AUD):
If you're on a budget, the best option is to camp! This will get you away from the built-up towns and into nature, which is what we've all come to the island for right? Vivonne Bay Campground is well-equipped for campers with powered sites and toilets available and you'll be within walking distance of Seal Bay too! If you're happy to get back to basics, there are plenty of campgrounds in Flinders Chase National Park as well which will put you right next to the gorgeous Remarkable Rocks.
2020 Bushfires in Australia
In January 2020, Kangaroo Island was hit by severe bushfires that ravaged the landscapes for over four weeks. Now, the fires are out, and evidence of life is coming back to the island, but much of it still remains closed to the general public. It is still possible to visit the island, and the communities need your support now more than ever. For safety reasons, the national park and other areas can be visited on a guided tour, which you can find more information about here.
Conclusion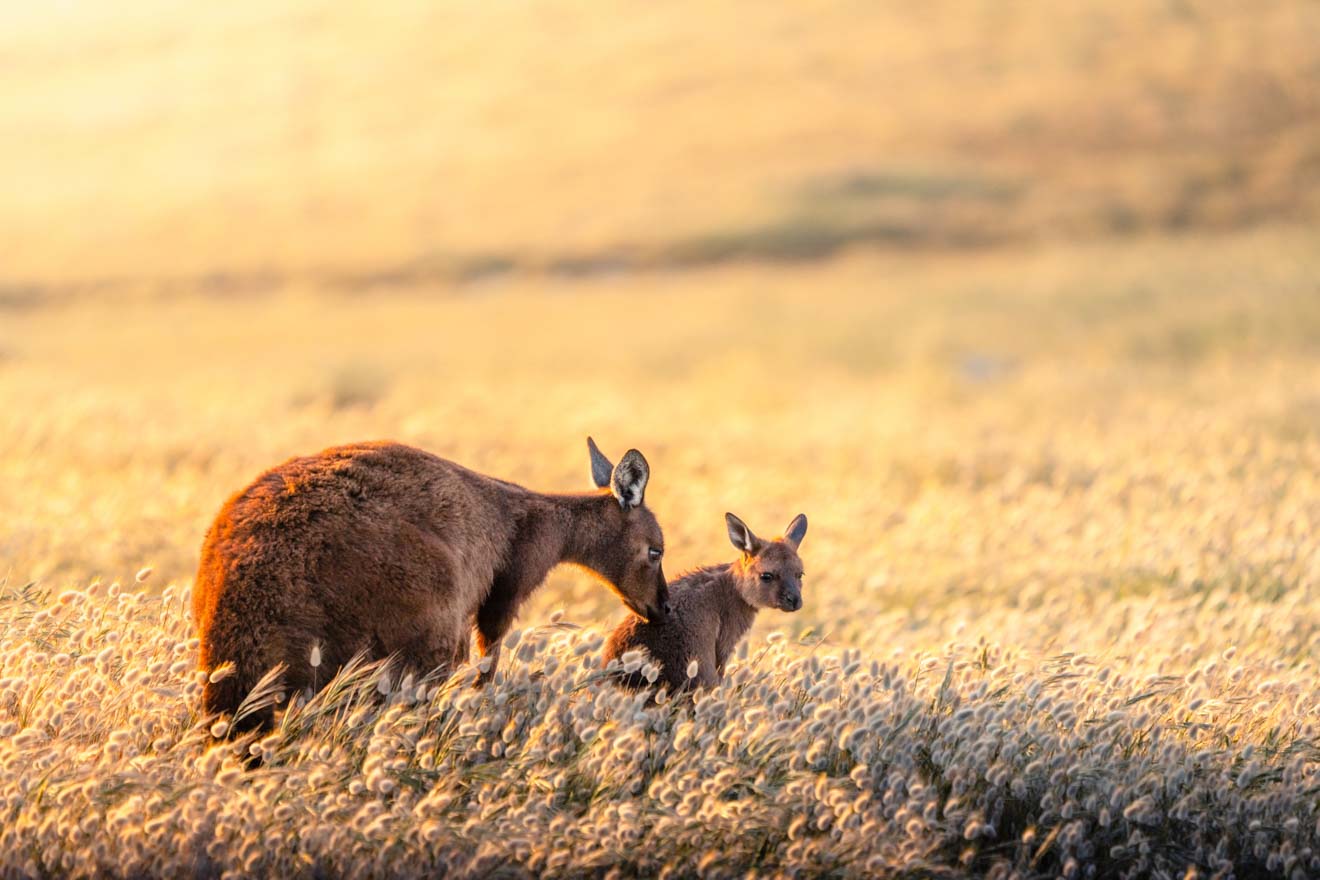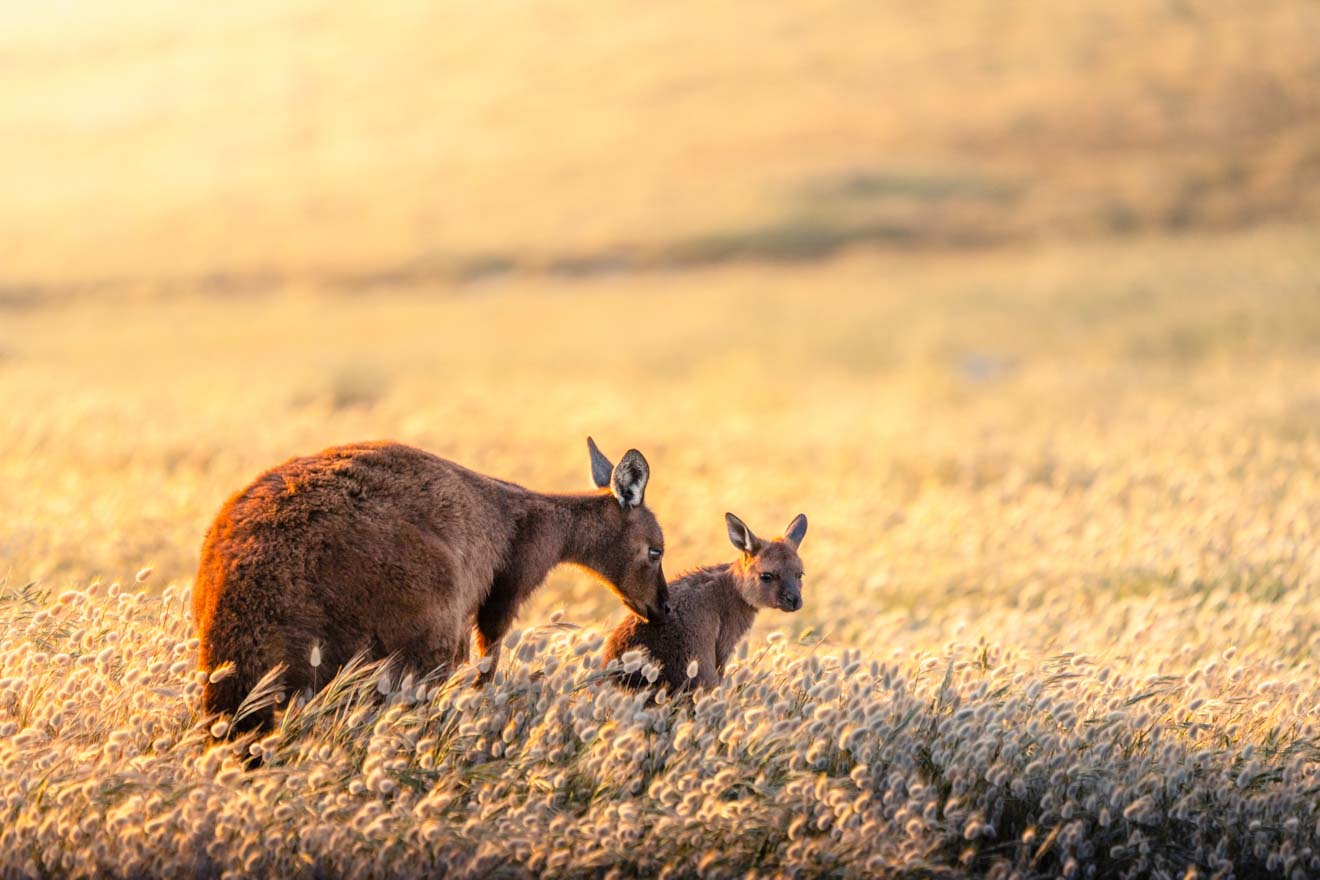 I am certain that Kangaroo Bay will be on my list of things to see when I'm back in Australia – it just looks too beautiful to miss! From the stunning Remarkable Rocks to the sweeping beaches of Hanson Bay, the sea lion colony to the hundreds of kangaroos that roam wild here, every day has something different in store.
In this article, I've talked about the main things there are to do on the island, along with some practical tips to make planning your visit that little bit easier.
If you're still wondering about any details of your trip, feel free to leave a question below. Otherwise, happy planning!
Lily
---
Pin it for later!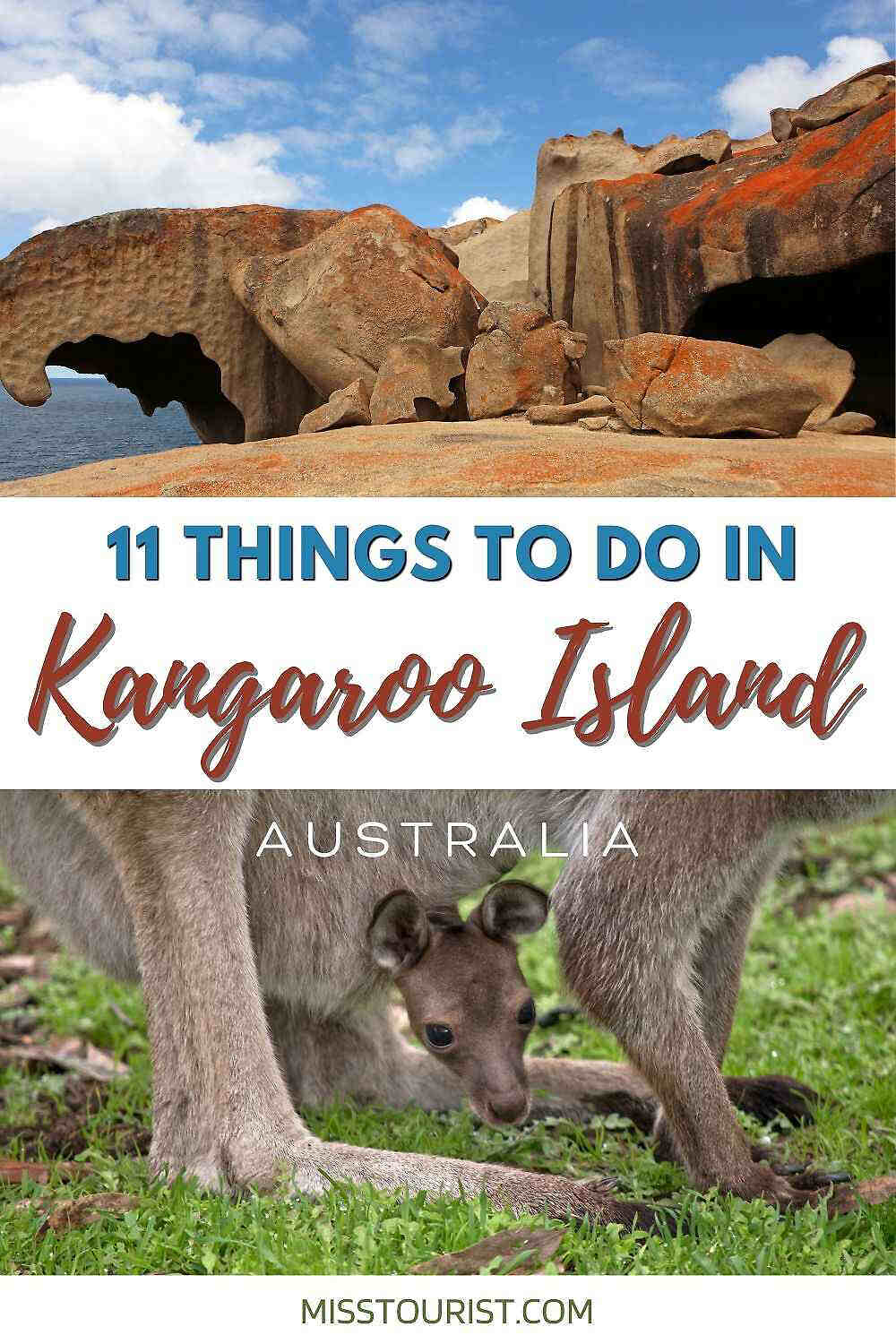 Pin it for later!